Publisher's Note: Coming out of the suckage that was 2020 with the Plandemic, Summer of Suckage Antifa and BLM fueled Riots, Big Tech Censorship and the most f**ked up, corrupt "(S)election" in American history, the proliferation of Wokeism, Cancel Culture, Virtue Signaling, Karens, corrupt local leadership and DA's, defunding police, etc, we entered 2021 thinking it sure can't get any worse than 2020.
With 2021, things went from bad to "We're not in Kansas anymore."
Before Old Joe accepted his stolen goods - permission to sit behind the big desk in an oval office - this happened.
January 6, 2021: Coinciding with a Trump rally, but not related to, or part of, it, a large number of Americans showed up at the U.S. Capitol. As ugly as it got, its aftermath was worse - an unknown number of political prisoners - were locked up then denied any contact with the outside world as dictated by San Fran Nan. They're still rotting away, with no end in sight, to this very day.
January 20th 2021, marked the beginning of a series of disasters emanating from the White House. First on the agenda, reverse anything that even hinted ot Mean Orange Man, most notably the border crisis which allowed the free flow of any POS diseased (COVID) drug, arms and human traffikers and sex slave pimps. Got worse by the day. Gas and grocery prices began creeping up, and then the embarrasing Afghanistan "withdrawal."....
If you're wondering if we take pleasure in taking those most deserving down a few notches, you bet we do.
So, without further delay, heeeeeere's Hambo...
It's that time of year again, PIGsters. It's that silly season when all the nattering News Nitwits, bloviating bloggers, and assorted other loudmouths, who are still recovering from that turkey coma, take the easy way out. It's that magic moment when 'alleged' journalists substitute end of the year lists for hard news. Will we follow this trend like the lemmings we really are? Would we stoop that low? You better damn believe it Sparky.

Once again, PIG is ready, willing and eager to keep up this mildly annoying tradition. Okay, if you hold a gun to our heads, we'd oink out a confession that we actually enjoy saluting certain stellar individuals and bitch-slapping the richly deserving. It's that 'lowdown and dirty' kind of job that we enjoy doing, because, damn it, we're good at it.

Fair warning: If you're looking for some coherent theme in the following sequence, get over it. Just like last year's edition, which hit Page One following our Yearly Awards Debate & Melee, we'll begin this years list with The Ugly, those recieving our Steaming Loads Awards and working up to PIG Props, these entries are listed in the order they occurred, while we were getting some first aid from nurse Yum Yum. First aid? You bet. Based on the bumps, bruises and contusions sported by the entire PIG staff, it was a particularly 'festive', exchange of views.

Our list of award winners is long, much too long for the space available on our front page. In this top story, we'll hit the high points to give you a taste of the fun.

We'll start with the worst, get it over with and save the best for last.
The Ugly
• • • • • • • • • • •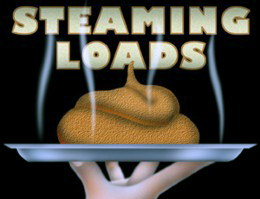 Nero Fiddle-Fucking As His Country Burns Award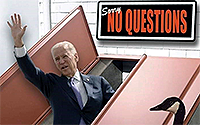 No brainer. Joe Biden, aka Brandon.
- Joe Biden Plagiarist? Yep!
- Joe Biden Racist? You Bet!
- Joe Biden Klutz? No Brainer!. How can anyone fall upstairs 3 times in less than 30 seconds?
- Joe Biden Coward that Hides in safe space bunker?
- Joe Biden Worse C-I-C in History? Well, duh. What else are you when you abandon countless Americans and billions of dollars of military equipment to the mercy of the Taliban.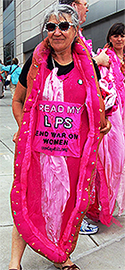 The Quislings of The Year Award
Anyone of the alleged 81 million voters that contributed to the decline and decay of our nation.
2020: Wasted no time getting in anyone's face rudely and physically about the virtues of everything Biden. (TDS on steroids but they won't admit it.)
2021: Crickets


Nanny State Nit-Wit Award


Nikole Hannah-Jones of 1619 scam fame and Terry McAuliffe, former governor of Virginia who reacted to parents protesting CRT be shoved down their children's throats stated...
"I don't really understand this idea that parents should decide what's being taught. … We send our children to school because we want them to be taught by people who have expertise in the subject area." Nikole Hannah-Jones
"I'm not going to let parents come into schools and actually take books out and make their own decision," McAuliffe said during the debate. "...I don't think parents should be telling schools what they should teach." - Terry McAuliffe, Ex-Governor, Virginia
WTF Award
The Nanny State sez every time you enter a store, you can steal up to $900 worth of stuff. But the Irs sez you gotta declare it as income. Yup that will work.
Whopper of the Year Award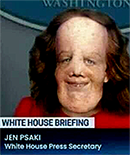 Habitual Liar, Ginger Jen Psaki earned her award by saying - on top of her other countless daily lies -
"We have the highest ethical standards of any administration in history."
Ego The Size Of Jupiter Award...
Anthony Fauci
"So it's easy to criticize, but they're really criticizing science
BECAUSE I REPRESENT SCIENCE.
That's dangerous. To me, that's more dangerous than the slings and the arrows that get thrown at me. I'm not going to be around here forever, but science is going to be here forever. And if you damage science, you are doing something very detrimental to society long after I leave. And that's what I worry about."
Yeah, he also likes to play God with harmless puppy dogs, too.
This swamp rat is a slam dunk for our liar, liar, pants on fire award, too.
Cesspool of the Year
CNN. Where do we begin? Chris Cuomo getting shit canned? His pedophile producer getting busted for "inducing minors to engage in unlawful sexual activity," Jeffery Toobin still polluting airwaves even after getting caught red-handed spanking his monkey during a Zoom meeting? Don Lemon's relationship with convicted felon, Jussie Smollet?
Eyesore of the Year Award
Move over Whoopi, Rosie, Joy Behar, Pelosi and Michael Maggot Moore, ugly has a new look...Kamala Harris
The Put Her Out of Her Misery Award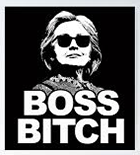 Hillary Clinton for thinking Americans want to hear her pathetic "Victory Speech" 5 years later. Wait! Kamala Harris was seen asking Hillary for advise. Her most recent sighting was hew begging for money for her money laundering Clinton Foundation
The How Low Can Our Standards Go Award...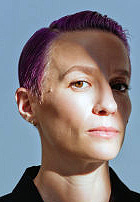 Sports Illustrated, Playboy and Victoria Secret. Uglo-Americans, Chicks with Dicks and Carpet munchers that look and dress like Larry The Cable Guy replacing an ideal standard of beauty by really lowering the bar and putting whatever the cat dragged out of the dumpster - Megan Rapinoe - and put on their covers replacing hotties with trash heaps and train wrecks.
The We Decided You Can't Handle The Truth Award
National Archives for putting a 'Harmful Language Alert" warning on our nations Founding Documents which include The Constitution, Declaration of Independence and Bill of Rights.
Some of National Archives warnings includes:
- Reflect racist, sexist, ableist, misogynistic/misogynoir and xenophobic opinions and attitudes
- Be discriminatory towards or exclude diverse views on sexuality, gender, religion and more
- Include graphic content of historical events such as violent death, medical procedures, crime, wars/terrorist acts, natural disasters and more
*******
And now, for the Good Guys, Gals, Hero's and Heroines that rocked our world.
The Good
• • • • • • • • • • •
Hero of the Year...
The caller to NORAD who got BIden to say 'let's go Brandon' on a live coast to coast TV hookup.
"Let's go Brandon, I agree," Biden replied, not appearing to understand that the phrase is a coded insult, meaning "F*** Joe Biden."
Slogan of the Year
Hands down, "Let's go Brandon"
Not Backing Down Anytime Soon Award
Aaron Rogers
Cancelling Cancel Culture


"I realize I'm in the crosshairs of the woke mob right now, so before my final nail gets put in my cancel-culture casket, I think I'd like to set the record straight on some of the blatant lies that are out there about myself right now,"
"I believe strongly in bodily autonomy and ability to make choices for your body: Not have to acquiesce to some woke culture or crazed group of individuals who say you have to do something. Health is not a one-size-fits-all for everybody."
This Just In!!! This totally triggered the Cancel Culture Wokists. During a recent interview, Rodgers was aked what he was currently reading "A lot of French poetry and I've got Atlas Shrugged by Ayn Rand over here."
Song of Year...
"Brandon" (Several artists)
The Defund The Media Award...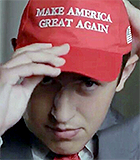 Nick "Show me the money" Sandmann. Sandmann has already settled out of court with CNN, The Washington Post and NBC. Next up, CBS News, ABC News, Rolling Stone and Gannett. Sandmann sued for defamationclaiming news outlets prematurely and falsely branded him a racist AND wearing a MAGA hat.
How sweet if Sandmann walked into Don Lemon's office, and declared, "I'm your Daddy now. You can kiss my white ass!'
Man of the Year Award (Tie)
Florida Governor Ron DeSantis. W. Virginia Senator Joe Manchin - tentatively.
DeSantis: One of the few that actually shoots rights back at Biden with dead on accuracy and sometimes gut-busting sarcasm.
Manchin: We are grudgingly giving him the benefit of considerable doubt on this one. It's hard to allay our 'opportunist' doubts here. We are watching you dude.
Quote of the Year...
"Kyle Rittenhouse shot a sex offender, a domestic abuser and an armed Communist. This kid is only 17 and he's completed half my bucket list." - The People's Cube
Joe Friday Award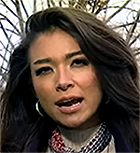 When it comes to just the facts, the fledgling OANN -One America News Network- delivers. When a swamp rat called OAN reporter Chanel Rion a Korean-American, she proudly corrected him by identifying herself as "an American"..

Stay safe, sane and vigilant in the coming year, by taking every opportunity to bestow some PIGish enlightenment on the Moonbats, Biden Bullies and intellect flat-liners who litter your daily lives. Yes, it's a dirty job, but we know how much you enjoy doing it, PIGster Sparky.
Hambo here with a salute to one of my personal heros. I am compelled to bid a fond farewell to, John Madden, a man who inspired, informed, and entertained us. John Madden loved football and when we let him enlighten us he made millions of us share his passion. BOOM! Heaven just got much more fun. Thank you John for those awesome Raider coaching years. Thank you John for decades of broadcasting excellence. Finally, thank you John for Madden Football. BOOM!
Happy New Year from the Free State of PIG and, as usual, Hambo and Porcus will keep that light on for you, so you can find your way home to the PIGdom.