FIRST TIME AT PIG?
• PIG PLEDGE •
I Pledge Allegiance
To The Way Cool Dudes
That Founded
The Free State Of PIG
Because PIG Is The Place
That Gets In Your Face
Regardless Of
Gender, Orientation
Or Race
• CUPCAKE NATION •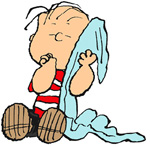 Too many Cupcakes, Basement Boys and preciuos Snowflakes invading your Safe Space? You're in the very most, PIGish Safe Space.
• AMERICAN INFIDELS •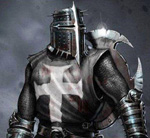 ODE TO
BLACK LIES MATTER
There once was a thug named Brown,
Who bum-rushed a cop with a frown,
Six bullets later,
He met his creator,
Then his homies burnt down the town
• GRAMMY TIME! •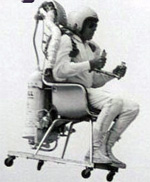 Why Have Granola When You Can Have Some Grammy Tune In.
>>Grammy Time >>
• • • • • • • • • • •
•
DON'T TREAD ON ME
•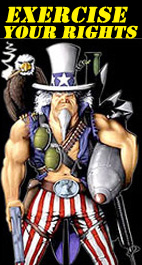 HAMBO FOR PREZ !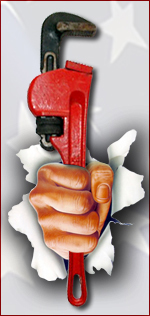 • PIG POLL •
MOONBATS
Which Moonbat Deserves A One-Way Trip To Their Very Own, Self-Imposed Safe Space?
• • • • • • • • • • • • • • • • • • • •
Michael Moore*
AOC
Cancel Cultists
Kam-Ala Harris
Greta Thunberg
Antifa
#BLM
ANYTHING FAUCI

• • • • • • • • • • • • • • • • • • • •

*Due To Intergalactic Freight Costs, Tonage, Limited Food &
Oxygen Supply, Michael Moore
Counts As Two Votes.
• • • • • • • • • • • • • • • • • •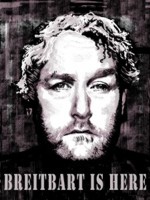 • • • • • • • • • • • • • • • • •
>>> Read More >>>
• • • • • • • • • • • • • • • • •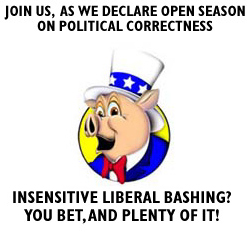 TOP STORY
• • • • • • • • • • • • • • • • • • •
BITCH! BITCH! BITCH!
• • • • • • • • • • • • • • • • • • •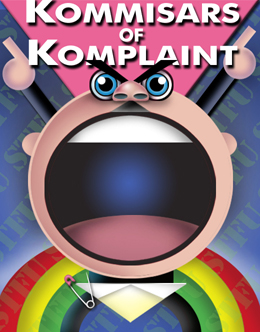 • • • • • • • • • • • • • • • • • • •
PIG Puts A Sock In Big Mouth
• • • • • • • • • • • • • • • • • • •

We've all heard of Big Government, Big Oil, Big Industry, Big Tech, Big Pharma and of course, Big Brother. But what about Big Mouth? The Free State of PIG is whipped with guilt that we neglected this pernicious pestilence for much too long. Those days are over, PIGsters, so grab a brewskie, lean back in your chair, and get ready for some PIGish fun.

This weeks Top Story will focus - better late than never - on Big Mouth, that stinking stain on society's skivvies that has a predisposition to complaining about anything, and everything, in a nonstop stream of sniveling. Big Mouth is all around us. It's such a familiar pestilence, that we tend to tune it out, unless the Yammering Yutz is good for a few laughs.

Our first order of business is to get you up to speed on some Big Mouth essentials. We'll start, as usual, with the some definitive Big Mouth traits, which were delineated by PIG's crackpot research department. In Big Mouth's Zip Code of the Twilight Zone the rules of engagement are simple, straight-forward, and non-negotiable:

• Nothing that wad's its panties is Big Mouth's fault. It's always somebody else's fault, probably yours, rational adult Sparky.

• Louder is always better, so shouting down voices of reason is Big Mouth's modus operandi.

• Big Mouth can't be too pitiful.

• Big Mouth's need trumps any/all other considerations. They want it. They NEED it. They'll keep caterwauling until somebody hands it over.

• Big Mouth's complaints can't be too irrational.

• Big Mouth's complaint isn't their problem to solve. It's YOURS.

• Big Mouth's nearly God-like powers, mean it is empowered to, forcefully barge into your life.

Now that we have some general idea about what Big Mouth is, we can move along to the next item on our agenda: Who is this Big Mouth?

• Big Mouth is that know-it-all asshat who puts their brain in 'neutral' before setting their mouth on auto. This Big Mouth's only redeeming quality is curing your insomnia.

• Big Mouth is also that chronic complaining malcontent who was born with a Jupiter-size chip on their shoulder. For example this is the kind of Big Mouth whose gaping maw does double duty, because this double-wide
load is incapable to just say 'no' to an unguarded scrap of food. Life dealt them a bad hand, they whine, so it's your fault if you can't accept the fact that fatasses exist.

• Big Mouth is that Behavior Nazi who wants to micro-manage your life. If you like cigarettes, trans fats, violent video games forget it, you're a prime target for their tantrums. Worse, if you're an advertising icon like Joe Camel or more recently, Ronald McDonald, you are hereby demonized out of existence.

• Big Mouth is the whining malcontent whose life is in a perpetual state of turmoil, because 'they' won't give him, her, himher, or it a break. This Big Mouth is the properly-hyphenated pinhead who instinctively
reaches for the 'race card' whenever they hit one of life's speed bumps.

• Big Mouth is that egregiously thin skinned legend in its own mind, who can't handle it when a rational adult dares to point out that aren't 'all that'. Big Mouth Barry Obama is a classic example of a thin-skinned legend in his own mind who goes postal - Race Card postal - when a rational adult dares to criticize THE ONE'S disastrous policies.

• Big Mouth includes professional whiners who have turned complaining into their life's work. In such cases, they spout off about things which never happened to them, personally, not that it matters, because, full
of themselves and 'it', they know that it's all your fault, sovereign individual Sparky.

• Big Mouth is, invariably, preprogrammed for misery, a misery which Big Mouth is determined to share with you, whether you like it or not. This familiar flavor of Big Mouth is the cretin that turns such innocuous
trivialities as 'How's it going?' or 'How are you?' into a three-hankie sob fest.

• Big Mouth is that perpetual ray of sunshine who is always looking for someone to blame for all of objective reality's speed bumps. If Big Mouth's precious Moonbeam doesn't make the cheerleader cut, it's a plot
against Big Mouth personally, which is why they have Sam Shyster on a speed dial.

• In its most familiar form, Big Mouth exhibits symptoms of the Goldilocks Syndrome, on steroids. In this Big Mouth's petty little world, nothing is just right. This pest comes in all shapes and sizes. It includes that picky eater whose soup is either too hot or too cold, but never just right. On the other end of the scale, it includes calamity clowns who lurch from one extreme - the Earth is too hot - to the other - Earth is headed for a new Ice Age.

Outraged, these perfection-seeking pinheads refuse to rest - and they won't let you rest either, until someone sets things right. They, and they alone, will determine when the requisite level of perfection is achieve, but don't hold your breath waiting for them to do any heavy lifting, when it comes to a suitable 'fix'. Big Mouth has assigned itself one task: spreading the word. It's up to you, PIGster Sparky, to find that elusive fix which might make Big Mouth STFU, for a microsecond, before he, she, heshe, or it, moves on to the next item on their list.

Now that we're all up to speed on who, and what, Big Mouth is, we'll switch gears and explore another important issue. How did Big Mouth get to be such a misery?

Are these Chronic Complainers born that way? As children, did someone pee on their Wheaties? Was their lunch money routinely stolen? Were they always the last one picked when choosing sides for kickball? Perhaps they were stood up at the Senior Prom. Are they 'afflicted' with an inferiority complex that needs to be compensated for by projecting and spreading their dark cloud of misery and malcontent at every turn?

Or, maybe they're just flat out too fat, ugly and dumb and need to remind the rest of us what a misery they are. Big Mouth accomplishes this, by inflicting their Fatness/Ugliness/Dumbness – FUD for short – awareness and acceptance upon everyone else.

Perhaps, Big Mouth is taught to them. This theory assumes that these whiners and tattletales made it to adulthood in one piece and moved out of Mommy's basement, without exhibiting a hint of Big Mouth. They were permanently detached from Reality Street when they made landfall in an Ivory Tower infested with cultural Marxists.

In some cases, the new inmate entered the Ivory Tower with an inherent, but unrefined, predilection for bitching. While in college and when not pointing out and squawking about others' bothersome behavior on a regular basis, the generic Chronic Complainer kicks it up a few by being transformed from a garden variety Sniveler to World Class Wuss versed in the finer points of Big Mouth bloviating.

In either case, when the inmate emerged from that mind warping establishment, 4-5 years later, they were a fully certified Big Mouth.

Now that we know a lot more about Big Mouth, you'll wonder how to deal
with him, her, himher or it. Your first line of defense is knowing where Big Mouth lurks. We can't help you with the free ranging Big Mouth, who can be anyone, anywhere. BUT, we have a few ideas about known career Big
Mouth hot spots, because, career Big Mouths, instinctively end up in
certain well-known infestations.

BLM, Cancel Culture, #MeToo, MALDEF, NAACP, La Raza, MeChA, Rainbow/PUSH (Je$$e), CAIR, CSPI (Center for Science in the Public Interest), National Action Network (Al Sharpton), GLAAD...

You'll also find them teaching core Big Mouth subjects like: Womyn's Studies, Black Studies, Chicano Studies - any form of Ethnocrat/Victimhood Studies.

In addition to Big Mouth infestations, there are several affiliated groups/professions which attract those scum sucking asshats whom we'll call Big Mouth Enablers. Trial lawyers; psychobabblers, News Nitwits,
science degree packing asshats promoting a political agenda, and Elected Tormentors

Finally, we get down to the most important matter of all. If you'recornered by a Big Mouth, what should YOU do?

Your first instinct will be to tell them to STFU. It's a PIG- worthy response that doesn't always work. Why? Because Big Mouth is hard-wired for incessant yammering. When Big Mouth spouts drivel about 'opening a dialogue', he's yanking your chain. 'Opening up a dialogue' is Big Mouth
code for 'Shut up and listen'.

Your next instinct might be to simply leave. That, too, is a PIG-worthy idea that doesn't always work. If Big Mouth is a co-worker, a customer, or a family member, leaving isn't one of your options.

In most cases, your best move is to feed Big Mouth's paranoia. It probably won't shut them up, but it will, invariably, piss them off. When it comes to THAT, we're experts, because launching a Korrectnik (another name for Big Mouth) is what we do best. Hambo calls this 'bestowing enlightenment', but you can call it by its proper name, pissing them off.

If Big Mouth is a perfectionist, set the asshat off, by littering your personal environment with the kind of imperfections that invariably set the fool off.

If Big Mouth is an Ethnocrat, try to perfect the 'stare' (looking at them, without really seeing them) or an all purpose grunt. Is it your fault that they detect racism, where none exists?

If Big Mouth is a Fat Nazi, offer to buy lunch, then take them to KFC for a 'Double Down'. At the very least, you'll have their mouth so full of food, they can't talk.

If Big Mouth is a NO NAD, litter your pleasantries with PIGish terms like 'Sweet Cheeks', 'Toots' or 'Babe.'
We would love to tell you that there is a cure for Chronic Big Mouth. Unfortunately, there isn't.
Big Mouth is and will always be alive and well. From your nagging, know-it-all neighbor, to your blowhard boss...and beyond, we all know a Big Mouth.
We could leave you this week with some standard issue words of wisdom like "Silence is golden" or "Speak softly and carry a big stick," etc., but never fear, we won't leave you hanging.
If you want to engage in a war of hot air, always remember these words, scrawled above the urinal at the Top Secret PIG Bunker (The men's room at the all-night self-serve on I-66):
Be furtive,
Be stealthy,
Be silent,
But deadly
• • • • • • • • • • •• • • • • • • •

• PIG's Revamped News Page
Definitely NOT Your Mommy's News Page!
Get a PIG's-eye view of events.
Updated Any Time The News Is PIGish >>>
• • • • • • • • • • • • • • • • • • • • •

• PIG's OINK OBSERVER
What the hell is it? If Enquiring minds
want to know, the answer is a click away.

>>> Oink Me, Big Boy >>>
• • • • • • • • • • • • • • • • • • • • •

• HAMBO'S HAMMER
Have you been Hambo'd today? Every day, PIG's insane editor posts a sample of what's on his alleged mind.
Read More >>>
• • • • • • • • • • • • • • • • • • • •

GOSPEL: PORCUS PITCHFORK

• PORCUS PITCHFORK
'Fork Off! From time to time, whenever he's mad as hell and can't take it anymore, Porcus just says, 'Fork You!
Read More >>>
• • • • • • • • • • • • • • • • • • • • •

PIG'S POSTING SCHEDULE

PIG'S PIC OF THE DAY

WELCOME TO REALITY STREET

• • • • • • • • • • •
Source: Necessity
• • • • • • • • • • •
QUOTE OF DAY

"A nation can survive its fools, and even the ambitious. But it cannot survive treason from within. An enemy at the gates is less formidable, for he is known and carries his banner openly. But the traitor moves amongst those within the gate freely, his sly whispers rustling through all the alleys, heard in the very halls of government itself. For the traitor appears not a traitor; he speaks in accents familiar to his victims, and he wears their face and their arguments, he appeals to the baseness that lies deep in the hearts of all men. He rots the soul of a nation, he works secretly and unknown in the night to undermine the pillars of the city, he infects the body politic so that it can no longer resist. A murderer is less to fear." ― Taylor Caldwell, A Pillar of Iron

• • • • • • • • • • •

WOMAN (n): Sorry. We can't give you a definition, but according to Supreme Court Justice Daktari Brown-Jackson, a biologist is most qualified to provide a definition.


#1: "We have the highest ethical standards of any administration in history." - White House Press Secretary Jen Psaki
#2: "Kyle Rittenhouse shot a sex offender, a domestic abuser and an armed Communist. This kid is only 17 and he's completed half my bucket list." - The People's Cube





Will we ever have a national Just STFU Day?

• • • • • • • • • • •

Mattel Unveils New Pregnant Ken Doll

Babylon Bee

EL SEGUNDO, CA—This morning, Mattel announced the launch of a new Barbie-themed toy: a pregnant Ken doll. The move has been hailed as an exciting step forward for trans inclusion.

"Everyone needs to see themselves in their toys," said Mattel executive Andrew Schiewe. "For too long, pregnant boys have been excluded. Today, this finally changes. We are pleased to announce the summer rollout of Pregnant Ken!"

According to reports, the gathered press pool in front of Mattel's headquarters applauded and whooped for several minutes at Schiewe's announcement, after which he was able to resume speaking. "All kinds of kids need toys for self-expression: small kids and big kids, sweet kids and nasty kids, poor kids and white kids, as our President says."

After the reporters from The Washington Post and The Atlantic had to be asked to settle down, Mr. Schiewe spoke again, this time to elaborate on Pregnant Ken's accessories. "Paternity pants, ginger gum for morning sickness, and even postpartum lotion are all sold separately. We emphasize that Ken needs holistic pregnancy care, even for the '4th trimester' when he needs extra support as he adjusts to his new role as a birthing person."

At publishing time, Mattel had announced a hurried rollout of the new Abortionist Ken, to satisfy pro-choice groups who complained on Twitter about birthing people being put on a pedestal.

*****

Antique Tool Story

Submitted By: PIGster Lone Star

Tool Still In Use…. Do you know what it is?

Tobacco Smoke Enema Kit (1750s – 1810s)

The tobacco enema was used to infuse tobacco smoke into a patient's rectum for various medical purposes, but primarily the resuscitation of drowning victims. A rectal tube inserted into the anus was connected to a fumigator and bellows that forced the smoke into the rectum. The warmth of the smoke was thought to promote respiration.

Doubts about the credibility of tobacco enemas led to the popular phrase "blowing smoke up your ass."

As you are most likely aware, this odd tool is still heavily used by all levels of government.

*****




• • • • • • • • • • •

1873 Nothing like tight buns in 501s. Levi Strauss and Jacob Davis patent the first blue jeans with copper rivets

1916 Saturday Evening Post cover features Norman Rockwell painting

1927 Charles Lindbergh takes off from New York to cross the Atlantic for Paris, aboard Spirit of St Louis in the 1st solo nonstop transatlantic flight

• • • • • • • • • • •

GET YOUR SCOOP OF PIGISH POOP


If your Boob-Tube, News Nit-Wits or Social Media Meatheads aren't providing you with enough Caitlyn, Justin, Miley, The Donald, High Profile Race Hustlers

or anyone else that stops the presses and your world, well, OMG! and WTF! You're in the right place. Kulture Watch takes precision aim at anyone caught in our crosshairs and headlights and will give you, "The rest of the story."

Read More >>>

IT TAKES BALLS TO PLAY IN THE PIGDOME
Do you feel entitled to the brass ring, blue ribbon, trophy or ring for merely showing up? Won't work here on PIG's field. Whether it's sports or any other form of competition, if you have the competitive spirit of a warrior and a PIGish sense of humor, click below for our newest Sports Section. Enjoy our cheerleading squad, pictured, we do! Read More >>>
• CALENDAR •
April is
Feed The Parasites, Pickpockets and Pirates Disguised As Politicians "YOUR FAIR SHARE"
Month*
• • • • • • • • • • •


"Let's Go Brandon"
*April 15
• • • • • • • • • • •
• VETERANS •
• • • • • • • • • • •



• • • • • • • • • • •
Attention all Veteran's and Active Duty Military: PIG is cordially inviting all Vets, active or retired, at home or in Irak, to send us notes or messages for posting in PIG.
>>> Read More >>>
• • • • • • • • • • •
• ZERO TOLERANCE •
• • • • • • • • • • •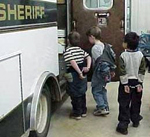 Amerika's Schools Are Being Transformed Into Orwellian Wastelands With All-Out Lockstep-Style Assaults On Free Speech, Expression, And Even Innocent Fun By Ivory Tower Eggheads
aka
Zero Tolerance Zombies
>>> Read More >>>
• • • • • • • • • • •
• DUMPSTER DIVING •

NEED TO UP THE VOLTAGE ON YOUR SHOCK TREATMENTS?
THERE'S A BETTTER WAY.
GO DUMPSTER DIVING AND ENJOY PIG'S PRIVATE STASH.
>>> Read More >>>
• • • • • • • • • • •
• SIGNS 'O THE TIMES •
• • • • • • • • • • •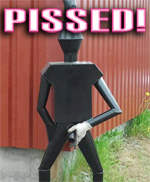 PISSED! POLITICALLY INCORRECT SIGNS SLOGANS & ENLIGHTENED DRAWINGS. TO PERUSE OUR COLLECTION OF OUT OF THE ORDINARY POSTERS, PICS & GRAPHICS. A REAL PISSER OF A PAGE

>>> Read More >>>

• • • • • • • • • • •
• PIG'S PLAYLIST •
• • • • • • • • • • •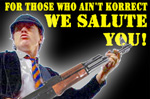 PIG DECIDED TO TURN UP THE VOLUME MORE THAN A FEW NOTCHES BY UNLEASHING OUR PLAYLIST OF WHAT WE CONSIDER NOT JUST GREAT, BUT WAY INKORRECT TUNES.WE'RE SURE YOU WON'T EXPECT "RING AROUND THE ROSIES" OR "WE ARE THE WORLD'" MAKING OUR LIST. TO TUNE IN,
>>> Read More >>>
• • • • • • • • • • •
• TOXIC TOONS •
• • • • • • • • • • •


SICK OF DRABBLE AND DILBERT IN YOUR FISHWRAPS FUNNY PAGES? WELCOME TO TOXIC TOONS, HERE WE EXPLORE THE TOXIC SIDE OF TOO

NING AROUND
>>> Read More >>>
• • • • • • • • • • •
• PIG PIN-UPS •
• • • • • • • • • • •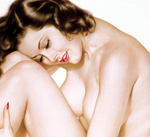 • • • • • • • • • • •
IF YOU LIKE EYE CANDY, KEEP YOUR SHIRT SLEEVE NEARBY TO WIPE THE DROOL OFF YOUR CHINS. ENJOY.
>>> Read More >>>
• • • • • • • • • •
• TOE-TAGGED •
• • • • • • • • • •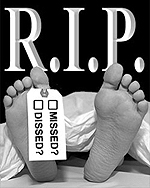 NOTABLE PASSINGS
TO MOST, WE SAY FAREWELL. TO A FEW OTHERS, WE WONDER WTF TOOK YOU SO LONG.
BON VOYAGE.
>>> Read More >>>
• • • • • • • • • •
• FRIENDS OF PIG •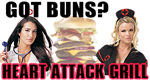 If you're ever in Las Vegas, and experiencing hunger pangs, and just have to have something hot, fresh and juicy, check yourself into:
The Heart Attack Grill
Tell 'Em PIG Sent You
• • • • • • • • • • •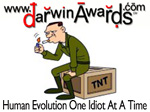 • • • • • • • • • • •

• • • • • • • • • • •