"Sticks and stones may break my bones, but names will never hurt me."
– ANONYMOUS
---
• PIG PLEDGE •
I Pledge Allegiance
To The Way Cool Dudes
That Founded
The Free State Of PIG
Because PIG Is The Place
That Gets In Your Face
Regardless Of
Gender, Orientation
Or Race
HAMBO FOR PREZ!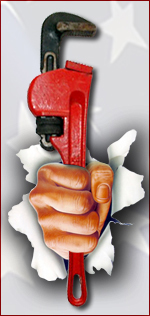 VOTE EARLY
VOTE OFTEN
VOTE HAMBO
• • • • • • • • • • •
www.hamboprez.com
• • • • • • • • • • •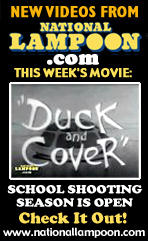 • • • • • • • • • • • • • • • • • •
• PIG POLL •
MOONBATS
Which Moonbat Deserves A One-Way Trip To Their Very Own, Self-Imposed Safe Space?
• • • • • • • • • • • • • • • • • • • •
Michael Moore*
AOC
Cancel Cultists
Kam-Ala Harris
Greta Thunberg
Antifa
#BLM

• • • • • • • • • • • • • • • • • • • •

*Due To Intergalactic Freight Costs, Tonage, Limited Food &
Oxygen Supply, Michael Moore
Counts As Two Votes.
• • • • • • • • • • • • • • • • • •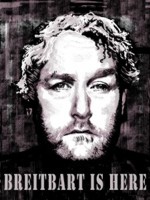 • • • • • • • • • • • • • • • • •
>>> Read More >>>
• • • • • • • • • • • • • • • • •
---
PIGLOSSARY | INKORRECT WORDS & PHRASES
---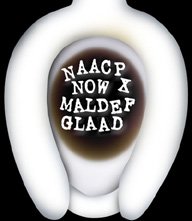 P.C.'s irrational obsession with sensitivity has turned the once vibrant English language into a bland, plain- vanilla, artificially sanitized, "colorless" babble that is so hopelessly limited it couldn't possibly offend even the most hypersensitive listener. Tragically, in its mindless zeal to be inoffensive, this new sanitized English has become so devoid of content it no longer communicates effectively.
Don't let the hyphenated horde take words out of your mouth. Say what you want to say, and let them be as 'offended' as they want. It's their problem, not yours. When you encounter a superbly constructed individual of the female persuasion, the only appropriate word is 'babe'. That 900 pound bozo blocking the brewskie aisle isn't 'gravitationally- challenged', he's 'fat' and he's in the damn way.
It's time to fight back and the Pig Glossary is a perfect place to start. Keenly aware of the deficiencies of a government school education, PIG intends to restore these and many other words to the American vocabulary. Arm yourselves with these words, then go out and piss off your neighborhood toe-tag liberal.
---
The following entries were compiled from the Free State of PIG's Dictionary of Politically Incorrect Words & Phrases.
A

ACTIVIST, n.
A smugly self-righteous, egomaniacal, cretin who tortures rational adults with relentless Korrectnik drivel because, no capitalist in his right mind will give him, her, himher or it a real job.
ADVENTURER, n.
A special breed of alleged human who delights in taunting Darwin, his, her, hisher or its last headline grabbing antic will include one of the following sendoffs: missing, presumed dead, killed.
AMITYVILLE HORROR, n.
Commonly thought to refer to a certain house where things go bump in the night, the real Horror emanating from Amityville is Alec 'Bellowing Asshat' Baldwin who was born there.
AMNESTY, n.
A raised middle finger from the rat goddamn bastards on Capitol Hill who can't wait to open the immigration floodgates and suffocate our liberty with a tidal wave of diseased, gang-banging, chronically needy parasites.
ANCHOR BABY, n.
A millstone around the neck of legal American denizens, these crying poopers put their border jumping scumbag parents on the fast track to tax-funded freebies.
APOLOGY TOUR, n.
A frantic, crocodile tear splattered attempt to salvage a career after a public figure has managed to shove a foot, plus most of a leg down their own throat.
APRIL FOOL, n.
A self-deluded taxpayer who thinks he, she, heshe or it pulled one over on Uncle Sam, when the IRS steals TOO MUCH of his money and returns the excess via a refund.
ASSISTED SUICIDE, n.
The proper name for the irrational notion that the Nanny State is better equipped to determine how an individual must conduct their lifer, including - especially - the best use for that individual's hard-earned money.


B

BALANCED BUDGET, n.
The Elected Tormentor equivalent of pretending certain bills don't exist, it involves removing red ink items from the tally sheet until the publically disclosed red ink mountain is reduced to the size of the revenue mole hill.
BBQ, n.
A quint American folk ritual with religious overtones. The head of the household - it's usually a man - sacrifices very expensive cuts of meat in a 21st century version of the time honored fire ritual. If the ceremony is performed correctly, it's supposed to rain.
BEER, n.
A magical libation that makes a mind-numbing endeavor like fishing action-packed and magically transforms the minnow you threw back into Moby Dick.
BIPARTISAN, adj.
The word of warning that's shouted by Elephant Clan Elected Tormentors, after they've plunged the knife into the exposed backs of America's sovereign individuals.
BISEXUAL, adj.
A popular term which denotes certain sexually indecisive individuals who can't decide if they want to be on, or off, a given 'sexual identity' team.
BIRTHDAY, n.
An annual benchmark whose meaning changes depending on your stage of life: eager anticipation gives way to necessary evil and finally becomes "hell no I won't go".
BUDGET CUT, n.
In politics, a spending increase that does not meet or exceed a political punk's wildest dreams.
C

CABLE NEWS, n.
The intellectual equivalent of eating a 24-course meal comprised entirely of rice cakes. It might fill you up, but it's not satisfying.
CAPITOL HILL, n.
An infamous, reality-insulated region of the Twilight Zone that's inhabited by morons, meatheads and mutants whom you wouldn't trust to clean out port-a-potties.
CARBON OFFSETS, n.
A variation on the 'pay now, sin later' Catholic Church scam (indulgences) that got on Martin Luther's last raw nerve, it lets global warming hypocrites like Al Gore, pay for the right to 'sin' against Mother Earth.
CHICAGO, n.
A wind-blown paradise where room temperature patriots disinter themselves to vote and political corruption indictments are treated like merit badges.
CLASS ACTION LAWSUIT, n.
A modern day version of throwing Christians to the lions, it subjects entire industries to the tender mercy of trail lawyers whose ravenous money grubbing makes hungry lions seem like anorexics.
CULTURAL MARXISM, PIGism
A synapse suffocating Ivory Tower pestilence that denigrates individual liberty, capitalism, western culture and the United States of America and promotes a slavish devotion to the obscure, the irrelevant and the asinine.
D

(ARRESTED) DEVELOPMENT, n.
The fun you didn't get to have when his, her, hisher or its roommate came home early.
DIVERSITY, n.
1) Lib speak for 'white males need not apply and you Asians move to the back of the line'.
2) An out of control Korrectnik obsession that seeks the widest possible variety of immutable traits, while imposing a mind numbing singularity when it comes to ideas.
DMV, n.
A Nanny State wildlife preserve where the intellectual flotsam and jetsam of alleged humanity are paid to torture rational adults with mind-numbing minutia.
DODGEBALL, n.
A child's game which is now being used as a political football by school boards because success involves eliminating the competition, one at a time. Korrectniks condemn this popular game as damaging to the child's "self-esteem" because of the eerie similarities it has to the competitiveness found in the real world.
DOMESTIC TRANQUILITY, phrase
A mythical state of male-female sociability that hasn't existed in the known universe since Old Ka-Boom got a case of the cutes and created Eve from Adam's rib.


E

EBONY TOWERS, n.
Racially profiled institutions of (allegedly) higher Educrap perpetrated by and for the melanin-enriched, exclusively. (PIG Note: Contrary to popular myth, Ivory Towers are neither exclusively or predominantly populated by oppressors. The Ivory Tower Mantra continues to be: White males need not apply.)
(COMPULSORY) EDUCATION, n.
A taxpayer funded, 12-year long daycare scheme wherein education is incidental and Korrectnik indoctrination is inescapable.
EMPOWERMENT, n.
Granting special privileges...artificial "rights" to groups based on gender (females only), race (any non white), or sexual orientation (gays only), while abolishing the Constitutional rights of heterosexual white males...all in the name of equality, of course.
ENGLISH, n.
Despite its popularity as the language of international commerce, Korrectniks vilify it as a racist plot to make the properly-hyphenated feel inferior.
ENTITLEMENT, n.
A government program that bribes chronically-needy parasites to stop whining.
ETHNOCENTRISM, n.
Celebrating/studying obscure, invariably irrelevant, aspects of ones 'tribal' (based on ethnicity, race, or national origin) culture at the expense of the (oppressive) white, European-based American culture in which one lives.
EXCELLENCE, n.
An inescapable fact of life that Korrectniks vilify as unfair to parasites, perpetual whiners and other chronic losers.
EXIT POLL, n.
A measure of News Nitwit impatience, this mixture of statistics and Jehovah's Witness class interrogation seeks to lock in the results before that first chad is counted.
F

FACTS, n.
Doggedly intransigent elements of objective reality that, invariably, crop up at the most annoying times.
FAILURE, n.
A character-building rite of passage that's first encountered during childhood, it is, systematically being banned by the Nanny State via such asinine antics as 'everybody plays' games where no score is kept and nobody wins.
FAIRNESS, n.
A collectivist mantra that eviscerates excellence by mandating an "equality of results."
FAIRNESS DOCTRINE, n.
A regulatory muzzle that allows the Elected Tormentors inside the D.C. beltway to silence the voices of rational American adults in this land of the not as free as we're entitled to be.
FIREARM, n.
An item that the Constitution guarantees you have a right to "keep and bear", but the Nanny State won't let you purchase.
(ACADEMIC) FREEDOM, n.
Egghead code for: "If you don't think, act, speak and dress the way I tell you, your butt is out of here, Sporty."
G

GLOBAL WARMING, n.
A load of politically expedient bull crap that tries to manipulate the unwary by exaggerating a naturally-occurring climate cycle, then uses the hysteria to impose universal misery.
GOLF, n.
An alleged sport whose unsung benefits include: curing insomnia in spectators, vastly improving the golfer's command of profanity, providing a useful gauge of the golfer's ability to cope with frustration.
GREATER GOOD, (THE), n.
A Nanny State mantra that sez, "You're too stupid to know what's good for you , so we'll force you to do the right thing."
GUEST WORKER, n.
An Elected Tormentor whopper that assumes America's rational adults are stupid enough to think that these 'guests' will be sent back HOME where they belong when they outlive their usefulness.
GUN CONTROL, n.
A Korrectnik scheme that disarms law abiding citizens to make it safe for armed and dangerous criminals to ply their trade.


H

HAMBO, n.
An alleged human with the sunny personality of a Tasmanian Devil, this walking tantrum is PIG's Executive Editor. Danger, Will Robinson. Danger!
HATE CRIME, n.
When an unhyphenated oppressor commits a criminal act against any member of the properly-hyphenated. Code for thought crime. This farce does not work the other way around. This can also be seen as a way to level the playing field in order to increase the number of the underrepresented white prison population. Victims will soon include cats, dogs, snails, rocks, trees.

HATE SPEECH, n.
1) Promoting reviled ideas like "excellence", "merit", "personal accountability" and "individualism" as desirable traits.
2) Anything that a rational adult says which an Ethnocrat, GLAAD BAAG or NO NAD doesn't want to hear because it hits too close to their respective glass domiciles
HOE, n.
A ubiquitous garden implement that will probably wad a hypersensitive Korrectnik's panties, they would probably like it much better if we called it 'that funny blade thingy on a stick".
HOLLYWOOD, n.
A twisted place where morons who should be car wash, or fast food workers get paid big bucks to play let's pretend.
HOOTERS, n.
A pair of rambunctious fun bags found on human females, which turn otherwise rational men into giddy children, they can be observed in their natural habitat in an eatery of the same name. [See also: "TITS".]
HYPHENATION, n.
A Korrectnik process through which cringing cretins shed their individuality and get lost in a group identity crowd.


I

IDENTITY POLITICS, n.
A dehumanizing Nanny State sorting process which strips away each person's individual identity so he, she, heshe or it can be allocated the requisite ration of oppression, based, exclusively on immutable traits.
IMMIGRANT, n.
A foreign born individual who becomes part of America, by entering through the front door foreign born cretins who sneak in the back door are called border jumping scumbags.
INCLUSIVE, adj.
Sacrificing excellence on the altar of korrectness to achieve a properly-diverse collection of drooling incompetents.
INCONVENIENT TRUTHS, n.
Not to be confused with the Al Gore's Global Warming whopperthon, these are non-negotiable, PIGish, elements of objective reality that won't go away no matter how diligently you ignore them. A is still A, Sparky.
INDIAN GIVER, n.
A Siberian-American - usually a casino owner - who is best known for bestowing lavish charitable contributions on ethically-challenged political hacks
INSENSITIVE, whine
A code word that's inexorably tied to the mythical "right" not to be offended, it is deployed by humor challenged twerps whose most frequent utterance is a whimper.
IRAN, n.
A padded cell in the Twilight Zone populated by raving Jihadikaze lunatics who are trapped in a 7th century time warp.
J

JIHADIKAZE, n.
A violence-prone "religion of peace" adherent whose dedication to inalienable individual liberty is demonstrated by going on a fire-bombing, "I'm going to kill you, infidel scum" rampage.
JUDGE, n.
An enlightened purveyor of Constitutionally correct wisdom, unless the ruling goes against you in which case he, she, heshe or it is just another activist judge.
JUNK SCIENCE, n
A strictly political exercise that begins with a politically correct conclusion which is "proven" by warping objective reality beyond recognition. See also "Global Warming" and "Secondhand Smoke".
JUSTICE, n.
An egregiously maligned system that evaluates the merits, or demerits of a given issue, dispute or individual, wherein all comers are measured against a single, objective standard.


K

KARMA, n.
That fickle finger of fate that makes one's life come full circle, such as former child star Danny Bonaduce hosting a cable reality show starring stage mommies and their wanna-be offspring.
KILLJOYS, n.
Anal retentive health and safety-obsessed jackasses who are, systematically, taking all the fun out of Brit life, they seem to delight in spreading Nanny State enforced misery.
KORRECTNESS, n.
A crippling synaptic disruption that elevates feelings over reason and convinces the afflicted that he, she, heshe or it has a right not to be offended.
L

LAS VEGAS, n.
1) A place where greed, glitter and gullibility blind the unwary to the incontrovertible fact that the laws of probability don't take a day off for anybody.
2) A Gambling Mecca which is often mistaken for Congress, the key distinction being, that, in Vegas, people gamble with their OWN money, unlike Congress which gambles with everyone else's.
LAWSUIT, n.
Once a justice system reality check for errant firms and individuals, it has devolved into a form of legal extortion practiced by law-degreed hucksters and their differently-ethical clients.
LEMMING, n.
A press card packing MSM News Nitwit who, reflexively, shouts "AMEN" every time Messiah Barry cuts a fart.
LIBERTY, n.
Once the cornerstone of the great American experiment in limited government, it died an untimely death when we the people abandoned self-reliance and fitted ourselves with the Nanny State's social safety net shackles.
LIPPY LEFT-COAST LEFTY, phrase
Usually, a thespian, it's someone who sounds dumber than a box of rocks when a script writer isn't putting words in their mouth.
LOSER'S LOUNGE, n.
For entertainment industry has-beens, it's the Larry King Show, for Elephant Clan Elected Tormentors, it's the public restroom were they go to 'get lucky'.
M

MAD COW DISEASE, n.
An incurable affliction that transforms certain female (alleged) entertainers like Susan Sarandon, Babs Streisand, the Dixie Bitches, Jane Fonda, Rosie O'Donnell and/or Jeaneanne Garaffalo into nattering nitwits.
MARRIAGE, n.
A popular, socially-accepted process by which a free-ranging, carefree male is bagged, tagged, tamed, then consigned to "voluntary" servitude.
MARXISM, n.
What you get when you make a George Soros shill, a bought, paid for, and fully programmed, empty suit, the most powerful individual on Earth".
(A) MATTRESS, n.
The next big thing in personal 'banking', after America's financial institutions reach critical mass in the on-going bankruptcy chain reaction.
MeChA MANIAC, n.
A fringe-dwelling "we want our land back, Gringo" pinhead whose radical agenda makes Colonistas look like Yankee Doodle Dandy.
MELANIN, n.
A magical substance that can confer instant victimhood, no matter how accomplished, successful, wealthy or popular the individual might be. The more melanin one has, the great the victimhood.
MELTING POT, n.
A venerable American process that transforms immigrants from countless cultures around the world into a rugged, American individuals who share a new, composite culture.
MENTAL CRUELTY, n.
A screen-filling close-up of Whoopi Goldberg on your plasma TV while your wife has the remote and refuses to change the damn channel.
MILITANT, n.
The middle ground between terrorist and freedom fighter, it's someone whose motives, but not their methods, you deem okey dokey.
(PROTECTED) MINORITY, n.
The brass ring of Nanny State sanctioned victimhood, it "empowers" the chronically oppressed to be coddled at the expense of sovereign individuals.
MODERATE, n.
An individual lacking core convictions who serves as an extremely accurate measure of the strength and direction of the prevailing political winds.
MODERATE MUSLIM, n.
The Mecca Maniac capitalist who sells rampaging Islamikazes the flags they burn, the gas they use for their Molotov Cocktails and the explosives strapped onto homicide bombers.
MULTITASKING, n.
Switching between two games on the tube and listening to a third on the boom box, while "she" waxes your ride. [See also 'justifiable homicide']


N

NATURALIST, n.
Generally speaking, it's an alleged human who needs an excuse to go naked in public, because nobody in their right mind wants to see them naked in private.
NBA PLAYOFFS, n.
A national obsession wherein two groups multimillionaires dressed in shorts and wife beaters engage in one of the only activities in America where excellence rules.
NEWS CYCLE, n.
The journalistic version of a saturation bombing campaign, it can be hazardous to your mental health.
NO, n.
An answer that won't lead to grievous bodily harm when you're asked, "Does this make me look fat?"
NONE OF THE ABOVE, phrase
The only rational ballot option when none of the candidates would recognize honesty if it fell on them and haven't got a clue on the legitimate, limited, role of government.
O

OBAMANESE, n.
Trance-inducing rhetoric, which might majorly rock your world, until the spell wears off and you can smell the noxious stench of teleprompter generated bull shit.
OBAMNUCOPIA, n.
A magical font of Dumbo-eared beneficence which allows the Marxist Messiah to 'spread' more wealth than America's achievers produce, as measured by the GNP.
OBAMUNISM, n.
The newest kid on the political block, it's essentially the same old "from each according to his ability, to each according to his need" tyranny, with a 21st century makeover.
OBITUARY, n.
A scorecard that measures the expertise and/or ineptitude with which an individual conducted, his, her, hisher or its life.
OFFENSIVE, adj.
Any element of objective reality that shatters your most cherished delusions.
OLYMPIC GAMES, n.
A venerable quest for national bragging rights where boys will be girls, and performance enhancing drug users test the limits of detection technology, all in the name of the 'The Olympic Ideal'.
OPEN MINDED, phrase
A complete synaptic shut down that compels you to accept whatever some pinhead tells you, because calling them a "blithering jackass" might give them a boo-boo.
OPPRESSION, n.
The Holy Grail of victimhood, it is the psychological quicksand on which a chronic whiner's self-image is built. (See also 'Whitey made me do it').
OPTIMISM, n.
Believing that only reason you're not an item with Jessica Alba is the fact that she hasn't met you yet.
OUTSOURCING, n.
1) Sending someone else out for pizza and a six-pack when the weather is terminally crappy.
2) Getting your neighbor to "show" you how to put up that new fence, and never getting the 'knack' until he finishes it for you.
P

PARENTS, n.
The adults who, quite properly, were responsible for the care, feeding, and upbringing of their own children, until a load of collectivist crap called the Nanny State kicked them to the curb and seized control.
PEACENIK, n.
An alleged human who is so myopic they couldn't find a terrorist at an Al Qaeda meeting.
PIG, n.
An infamous, take no prisoners, speed bump on the information super highway that thrills rational adults, enrages the Korrectnik horde, and makes you laugh.
PIGdom, (The), n.
A safe haven in cyberspace where rational adults can refresh themselves with politically incorrect commentary and satire.
PIGgal, n.
A terminally feisty, 82 years young, Miss America from a bygone era who draws down on the three punks who are trying to burglarize her farm.
PIGster, n.
A synaptically-superior individual who basks in the compelling wisdom embedded in every single syllable of PIG's peerless prose.
PIG Staff, n.
A dangerously deranged collection of clinically bonkers roughnecks whose first response to any question is, invariably, "bite me", followed by a right hook to the jaw.
(FAMILY) PLANNING, n.
For certain "long range planners", it's saying "Oops, we did it again", after the urp test returns a non-negotiable "baby on board".
POLITICAL CORRECTNESS, n.
The triumph of subjective sensitivity over objective reality.
(OPINION) POLLSTER, n.
An agenda-promoting manipulator who asks deceptively-worded questions, to elicit his predetermined answers, thus supporting his foregone conclusions.
POP TART, n.
A replaceable cog in the entertainment industry lineup whose sudden emergence is rarely as entertaining as her headline grabbing plummet back to obscurity.
PREDATOR, n.
A nifty, remote controlled weapon of Darwinian retribution which allows Uncle Sam to deselect richly deserving Jihadikaze asshats when they emerge from under their rocks.
PREGNANT PAUSE, phrase
That heart pounding eternity that ensues when your preggers girlfriend's dad arrives at your front door with his shotgun.
PRESIDENTIAL PRIMARY, n.
Part fertilizer convention, part 'can you top this', this exercise in chad puncher gullibility allows the political parties' moonbats to nominate someone who has no business whatsoever in a position of power.
PRIMAL SCREAM, phrase
A sound you hear after she wakes up in bed with the man who looked like Brad Pitt when she had her beer goggles on and finds out that he's a dead ringer for Michael "The Maggot" Moore when she's stone cold sober.
PSYCHIC PREDICTIONS, n.
A special, seasonal flavor of bloviating that crops up every New Year but magically fades away when it's time to assess the accuracy of this predictive hot air.


Q

QUAGMIRE, n.
A military campaign that bogs down because political considerations supercede & stifle winning military strategies.


R

RAMALAMADINGDONG, n.
The real name of that congenital, call center moron who knows less about your computer problems than your pet feline.
REALITY SHOW, n.
A special circle of boob tube hell in which allegedly "real" people volunteer to make utter and complete fools of themselves for your amusement.
REDISTRICTING, tr. v.
A exercise in advanced geometry which, if performed correctly, expunges all rational adults from an incumbent Elected Tormentor's district.
REGIME CHANGE, n.
Formerly, a euphemism for punching a tyrant's ticket, it now involves driving the scumbag from power with endless, piteous whining.
REHAB, n.
A safe refuge that's eagerly sought after by public figures when they need a place to hide until - hopefully - everyone forgets about that potentially career ending pratfall. [See also, Lindsey Lohan].
REHABILITATION, n.
A psychobabble intensive process during which a graybar hotel guest is brainwashed into believing that "society" oppressed him, her or it, into a life of crime..
REVENUE, n.
The spin-doctored term favored by the Great American Nanny State when they're discussing how to piss away the money the IRS stole from its rightful owners.
"RICH", n.
A maligned group whose membership has become more inclusive - it started at 'above $250,000', dropped to 'above $200,000' and was last pegged at 'above $150,000' - per Messiah Barry, during his sprint to the Oval Office.
RIOT, n.
An outbreak of lawlessness that includes burning, pillaging, assaults and even murder. However, when the rampage is perpetrated by the properly-hyphenated, these activities are sanctified by calling this mayhem "an uprising".
S

SANCTUARY CITY, n.
A term that denotes a city which while 'technically' still part of the United States (umbilical to U.S. Treasury intact), it has been surrendered to the border jumping scumbag invaders who have transformed it into a third world cesspool.
SCIENCE, n.
A discipline that must be evil because it substantiates certain inconvenient elements of objective reality that some people try very damn hard to ignore.
SECTARIAN VIOLENCE, phrase
The mindless mayhem that routinely erupts when two shoppers do battle over the last empty parking space in the shopping mall parking lot at Christmas time.
(U.S.) SENATE, n.
A special Twilight Zone zip code infested by shysters, scumbags and blithering idiots who stage prolonged debates that prove how detached they are from objective reality.
SENSITIVITY, n.
A maze of invisible trip wires that Korrectniks deploy to ensnare the unwary sovereign individual whose colorful manner of speech gives the chronically offended a boo-boo.
SEXUAL HARASSMENT, n.
In reality, whenever the wrong male co-worker chats her up, or, conversely, when the right male co-worker refuses to give her the time of day
SHOCK TREATMENTS, n.
A course of treatment that probably won't cure what ails the chronic Korrectnik whiners, but watching them twitch would be very entertaining for rational adults.
SIBERIAN-AMERICANS, Hamboism
The 3rd or 4th wave of pre-Columbian, New World immigrants, they crossed into North America from Siberia about 11,000 years ago, then pretended they were "always" here by calling themselves "Native Americans".
SMOKER, n.
A sovereign individual who is hounded, vilified, and ostracized because, he, she, heshe or it enjoys products that are grown, manufactured and sold legally.
SOCIAL ENGINEERING, n.
Achieved through manipulative tax policies and coercive regulations, this Nanny State scheme's goal is a docile, easily-subjugated populace.
(A) STUDY, n.
A popular Egghead game wherein the allegedly "objective" study perpetrator uses junk science to create dubious data to substantiate a foregone conclusion.
STUN GUN, n.
An egregiously underappreciated martial aid which certain visionary husbands employ to restore domestic tranquility when SHE is in one of her moods.
$WING VOTER, n.
Lacking the core convictions to say 'bite me' when the major parties serve up unthinkable choices, this 'for sale to highest bidder' chad puncher will vote for the scumbag who makes him, her, himher or it the best offer.


T

TELEMARKETER, n.
A domestic terrorist whose primary weapons are a phone, an autodialer, and a genetic defect that renders them immune to "no".
TEMPORARY, adj.
A flexible Nanny State time span that starts when the heat in the kitchen reaches critical mass and ends the day after the next election.
'TEMPORARY TAX', n.
1) A timeworn, Nanny State, whopper that does double duty as a measure of taxpayer gullibility and Elected Tormentor dishonesty.
2) A Lucy holding the football for Charlie Brown-class whopper which continues to prove that you really can fool enough of the people enough of the time.
THERAPY, n.
Sometimes called indoctrination. A pseudoscientific process that transforms common, utterly harmless, human ailments into syndromes. Related term: Entitlement.
TINSEL TOWN, n.
A notorious region of the Twilight Zone wherein otherwise unemployable alleged humans get rich by playing that venerable childhood game, "let's pretend".
TITS, n.
Two of life's more pleasurable speed bumps, they are all the proof we need that Old Ka-Boom had a twinge or two of guilt over certain design deficiencies he inflicted on human males.
TOBACCO, n.
A legal substance that is often subsidized while its growing, egregiously taxed when its sold in its final form and ultimately criminalized when it's used by a sovereign individual.
TOUCH & GO, n.
A euphemism for a favorite tactic employed by Japan's infamous train riding horndogs who take unwarranted liberties with female passengers.
TURKEY FRYER, n.
A WMD (Weapon of Meat Destruction) that, invariably falls into the eager clutches of clueless cretins whose antics are more amusing than a Three Stooges marathon.
TURN SIGNALS, n.
A mandatory feature of every car sold in America whose operation a critical, road warrior mass never mastered.
U

UNINTENDED CONSEQUENCE, n.
An utterly predictable outburst of objective reality, it is destined to ensue after the Nanny State Nitwits get full of themselves and make matters worse by trying to solve a problem via their heavy-handed interference where they don't belong.
UNIVERSITY, n.
A place where Culturally Marxist indoctrination masquerades as higher education.
UTOPIA, n.
A collectivist concept that suffocates human initiative, ingenuity and seeking to better oneself, by imposing a stultifying equality of misery.
V

VICTIM, n.
Anyone for whom "suffering" and "need" are life's highest virtues. Usually, but not exclusively, associated with the properly-hyphenated.
VICTIMHOOD, n.
A cloak of hypersensitivity that is supposed to absolve the wearer from any responsibility for their own, life, it has the same effect as some fool pinning a "kick me" sign to his own back.
(THE) VOICES, n.
Those pesky prattlers that materialize inside the heads of delusional dweebs like Albert "Smoking Causes Global Warming" Gore.
VOTE, (TO), v.
A form of political masochism that forces patriotic individuals to pick the dolt(s) who will torment them.
W

WAR, n.
A crude, occasionally effective and oddly popular form of conflict resolution that is at least as old as humanity itself.
WATCHDOG, n.
A Nanny State bureaucrat whose primary purpose is erecting profit-nuking roadblocks in the path of the capitalists he's "watching".
"WEASEL BREATH", phrase
A PIGster rejoinder which, considering the usual level of discourse in the PIG Bunker, we have decided to interpret as a term of endearment.
WE THE PEOPLE, phrase
In theory, this is the ultimate, American, authority. Regrettably, it's a neglectful one, which has turned a blind eye to the way its public 'servants' have exceeded their Constitutional authority.
WHITE, n.
A hue that is revered by supernaturalists and reviled by Ethnocrats, Korrectniks, NO-NADS and racial bean counters.
WHY, adv.
A word deployed by certain perceptive tykes to test the limits of their parents' patience.
WMD, n.
Abbreviated form of a PIGish U.S. Senate description: Windbags, Megalomaniacs, and Divas.
'WOOD', n.
A blatant dose of hormone-driven, male enthusiasm, which puts a whole new spin on the taunt: "Liar. Liar. Pants on fire."
WORK, n.
Those pesky tasks you pretend to be doing when your boss arrives, uninvited, while you're being amazed, amused and enlightened by the latest thrill-packed ravings from the Free State of PIG.
X

X-RAY, n.
A device used to look behind the quasi-human facade, it comes up empty when trying to see what's inside a glib, Dumbo-eared political fraud named Messiah Barry. [Related terms: Empty Suit, George Soros' Finger Puppet]


Y

"YES, DEAR", phrase
A life saving response employed by a hubby or boyfriend when "she" is mad for reasons - or no reason - that he doesn't begin to understand.
YOU PEOPLE, phrase
A seemingly harmless phrase which, inexplicably, will wad a properly-hyphenated pinhead's panties, when translated into generic "whitey" it means - TA DA - you people.

Z

ZERO TOLERANCE, n.
1) A popular Educrap scheme that empowers government schools to be administered by the synaptically-challenged.
2) A mindless, irrational, devotion to 'right or wrong but nothing in between' rules of engagement that are, invariably imposed on situations which, are, inherently replete with shades of gray.
ZOMBIE, n.
An alleged human who has offloaded responsibility for his, her, hisher or its life, by shutting down all synaptic activity, thus reducing life's complexity to "jump", and "how high".

© Copyright 1993-2021 PIG - The Politically Incorrect Gazette
---
---