PIG'S PINUP'S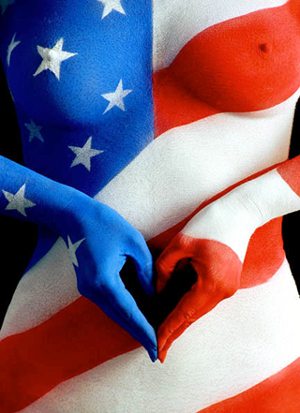 Do we confess to appreciating lovely eye candy?

Damn right, and if you're on this page, you know you do, too.

Sorry, but no parental warning for this page is required, as these are images of respectable young women, not womyn, that take pride in showcasing their goods, tastefully, and we give PIG Props to these dazzling damsels willing to proudly share their visually stunning gifts with the rest of the world.

What makes them respectable? Easy. The fact that they didn't date Porcus.

Nothing wrong with looking, folks. As a wise man once said, "It's Okay to look at the menu, as long as you eat at home."

However, if you've been whipped into submission by 'Her,' simply explain that you didn't have time to visit the local art museum or gallery to get cultured, so you stopped by PIG's Pinup page for 'refinement.'

We hope you enjoy our gallery of gorgeous pinup gals, along with the occasional token Uglo-saurus, in either photographic or artistic form.

What the hell, we don't need anyone's permission to look at or think about being stranded on a tropical island with some of the following beauties peeling our grapes and opening our beers, but dammit, we all know it ain't gonna happen to us or you, right?
---
GETTING PUMPED DOESN'T HAVE TO BE PAINFUL
---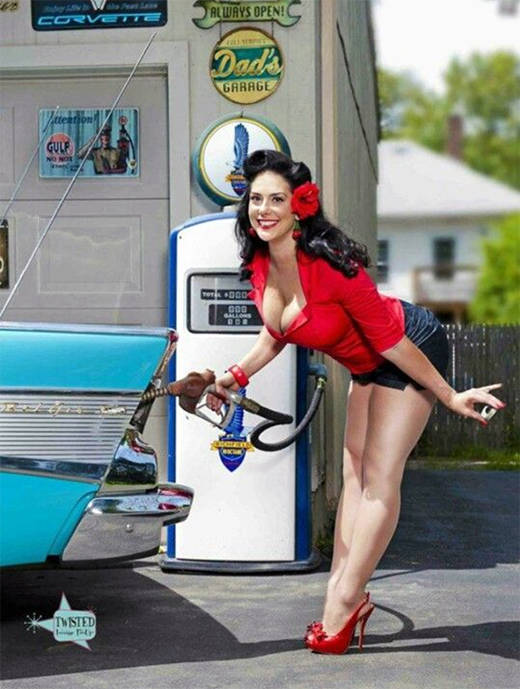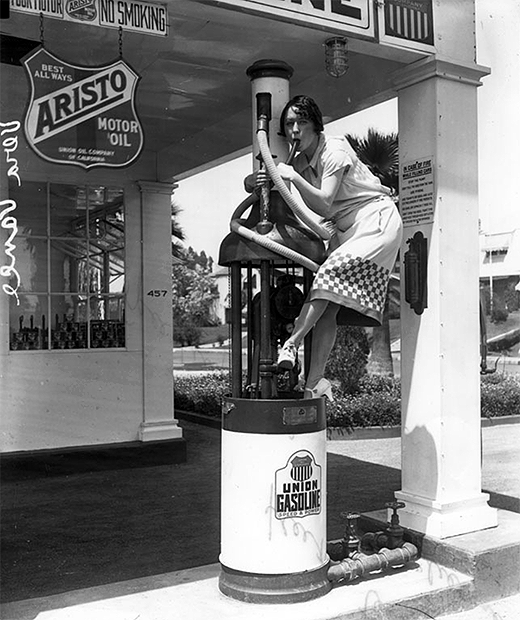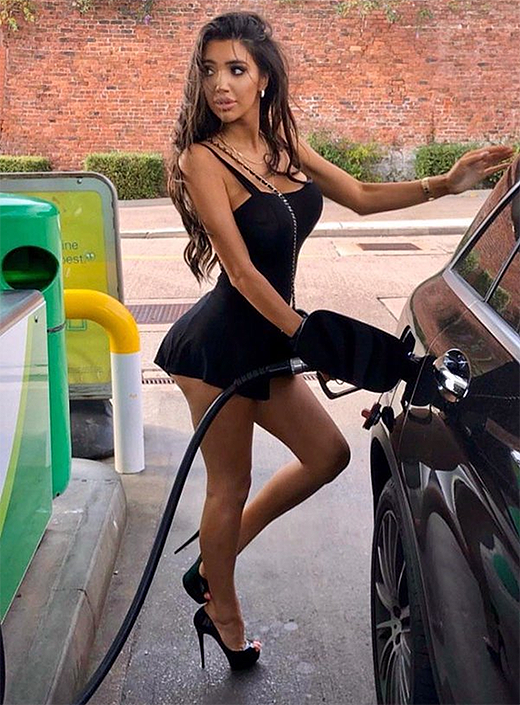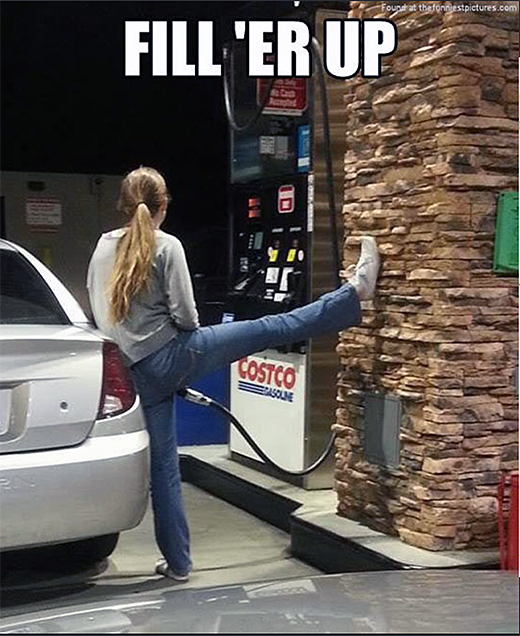 ---
IN HONOR OF COLUMBUS DAY 2021
---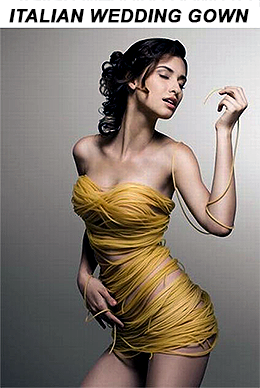 ---
FARMERS DAUGHTER
---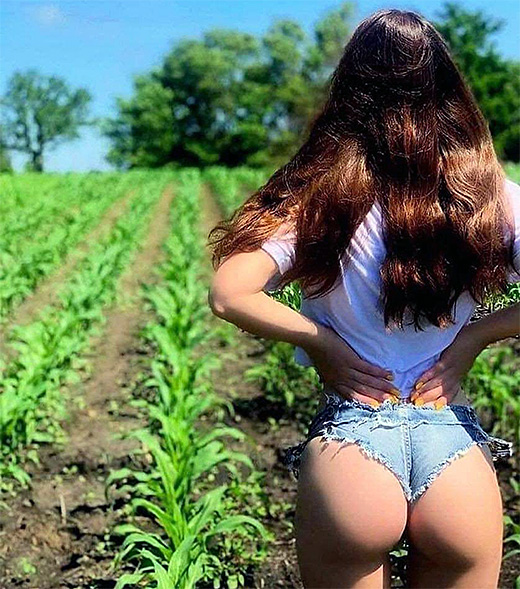 ---
PATRIOTIC PRETTYS
---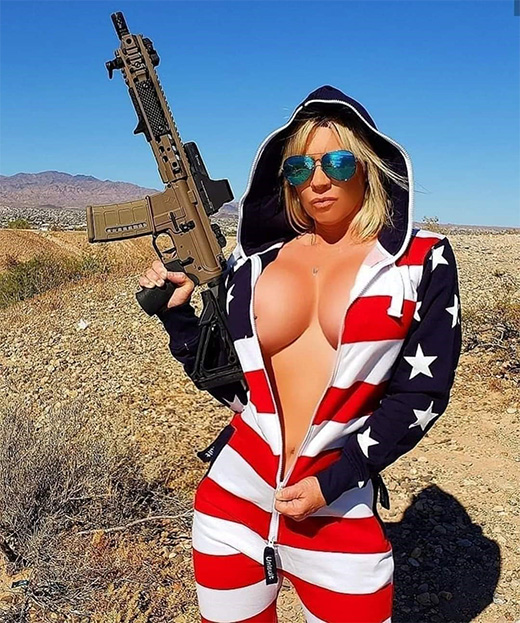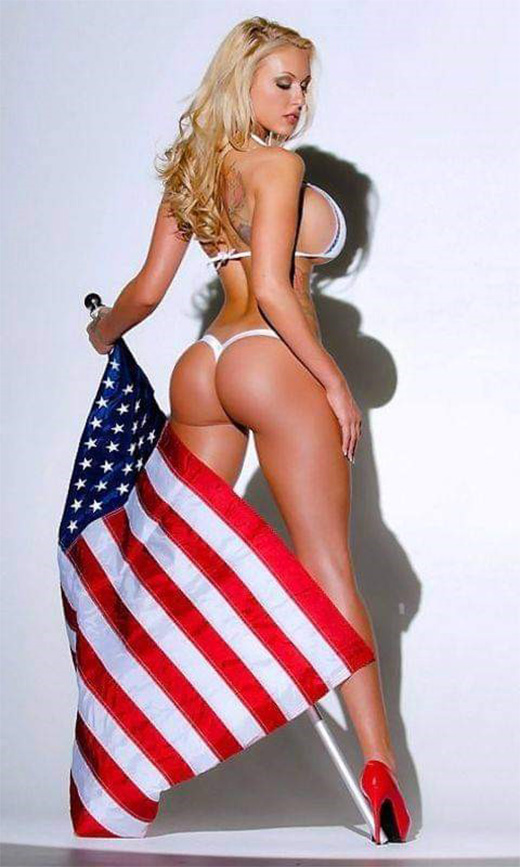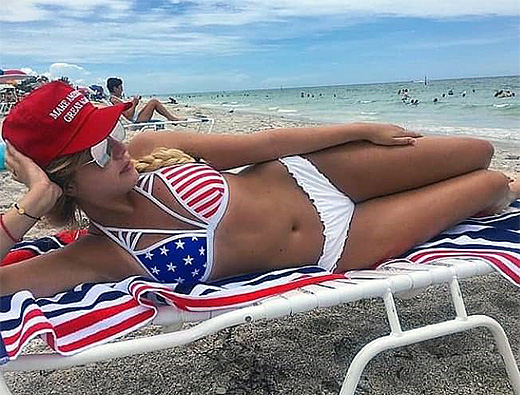 ---
FORE PLAY: PAIGE SPIRANAC
---
---
PIGALS OF THE YEAR 2020: FIRST RESPONDERS
---
WOMEN GOING THE EXTRA MILE, AND LOOKING GOOD DOING IT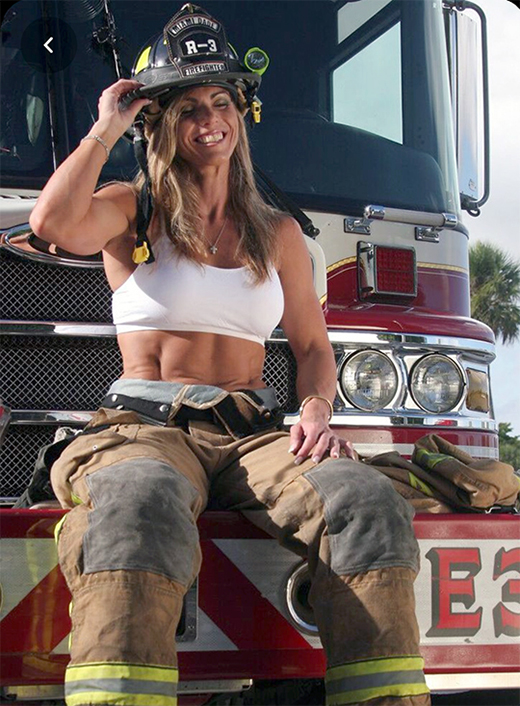 ---
NAUTICAL NIGHTMARES
---
Guess they can't be at Wal-Mart all the time...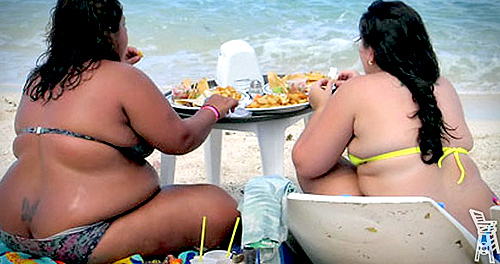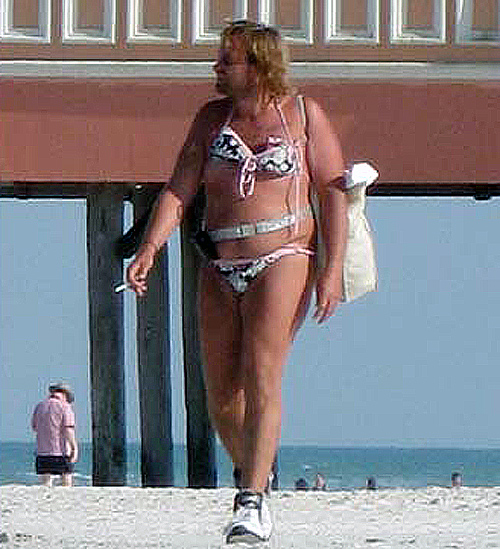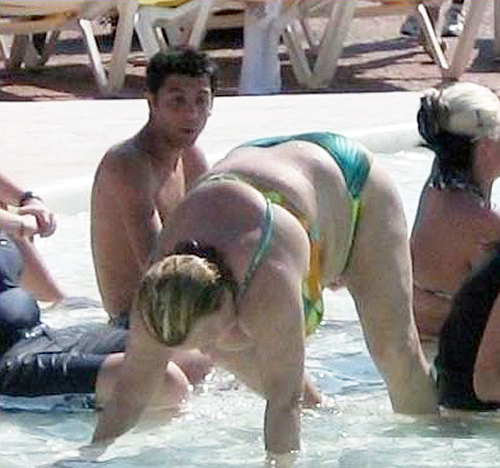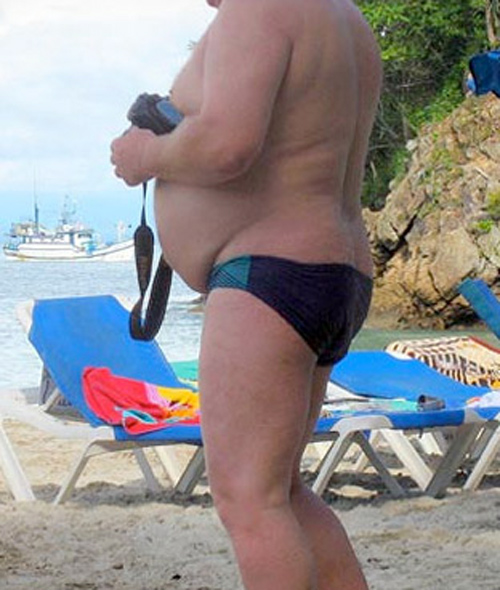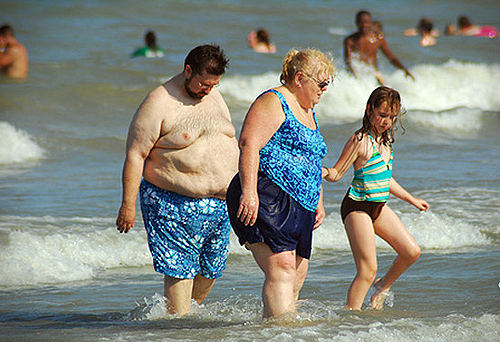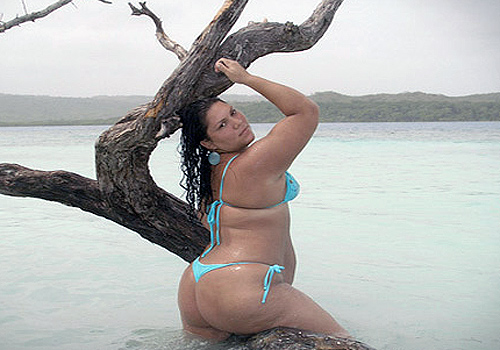 ---
MISS AMERICA GETS UGLY: BEAUTY TAKES A BACK SEAT
---
Well, it's the end of an iconic era when the killjoys who run the Miss America Pageant are doing away with the swimsuit competition and focus on other talents and assets of the contestants.
Fine. That's cool, according to the "All women are beautiful" herd. With that line of thinking, does that mean eyesores like Rosie O'Donnell, Michael Moore, Low I.Q. Maxine Waters, Joy Behar or Ann Coulter could be crowned Miss America based on "inner beauty?"
Let's just say the bar has been lowered once again.
If beauty is in the eye of the beholder, one blind as a bat ex-dude who must be Mr. Magoo's evil twin brother has re-written the standards of beauty thinks this woman, Arianne Quan, Miss Michigan is "ugly."
According to Shanghaiist, Chinese netizens wrote such awful things as,
'Is this competition for picking the ugliest person?',
'She's ruining the reputation of Chinese people', and, condescendingly,
'Oh. She's probably very beautiful on the inside.'
'She's 23?! Why does she look like she's 43?' wrote another.
Well, here she is, in all her "ugliness" and shame on her for flaunting, too.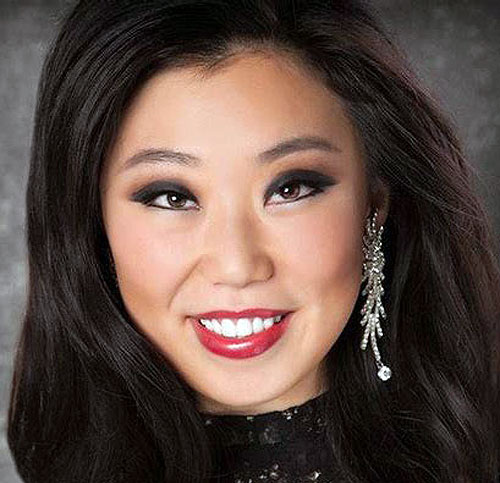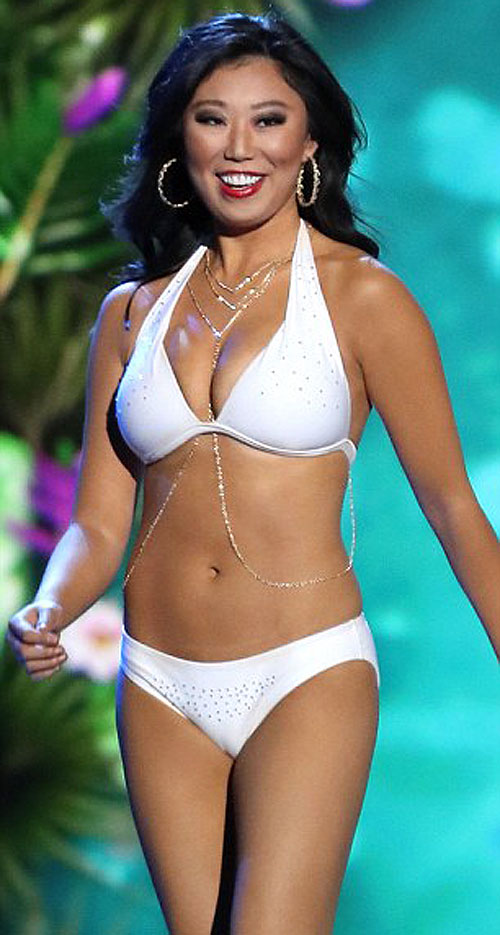 WTF!If she's ugly, I'm Adonis.
---
PIGALS: DIAMOND AND SILK
---
Meet Diamond and Silk (Lynette Hardaway and Rochelle Richardson). Two total PIGals whose clamin to fame is their conservative views and You Tube, Facebook, Twitter appearances as well as numerous appearances on Fox News.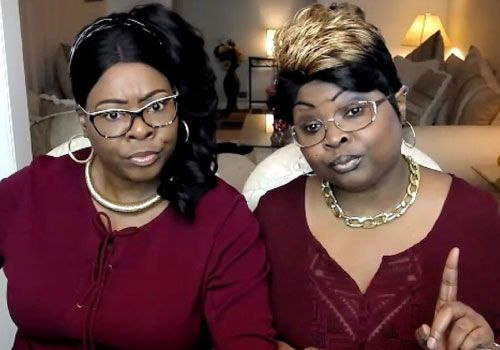 You can visit them on their Facebook page:
---
PIGRANNY'S: JANE AND ARLENE
---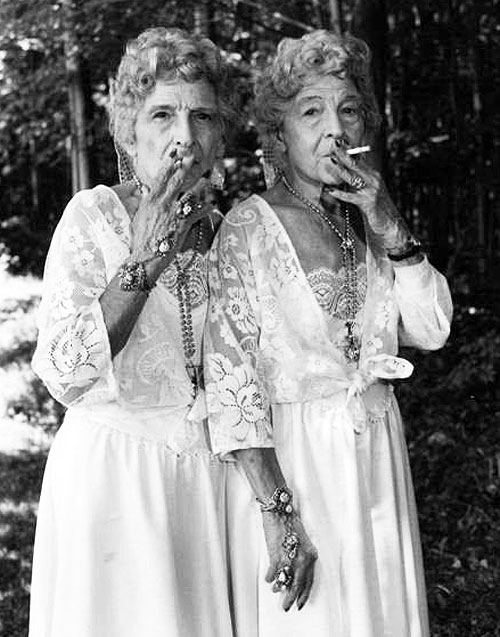 Jane and Arlene are outside their nursing home, having a drink and a smoke, when it starts to rain. Jane pulls out a condom, cuts off the end, puts it over her cigarette, and continues smoking.
Arlene: What in the hell is that?
Jane: A condom. This way my cigarette doesn't get wet.
Arlene: Where did you get it?
Jane: You can get them at any pharmacy.
The next day, Arlene hobbles herself into the local pharmacy and
announces to the pharmacist that she wants a box of condoms.
The pharmacist, obviously embarrassed, looks at her kind of strangely (she is, after all, over 80 years of age), but very delicately asks what size, texture, brand of condom she prefers.
'Doesn't matter Sonny, as long as it fits on a Camel.'
The pharmacist fainted.
---
THE AMADEUS ELECTRIC QUARTET
---
For your musical pleasure, four very talented and very beautiful Romanian babes performing all the classics from Bach, Beethoven, Bolero and beyond and look damn good doing it.
Here is a selection as requested by PIG Staff: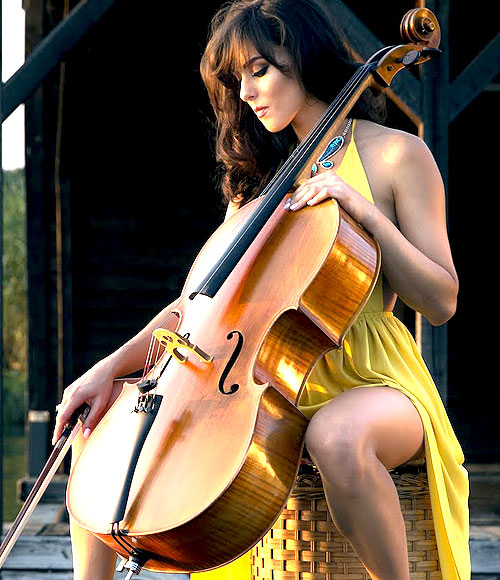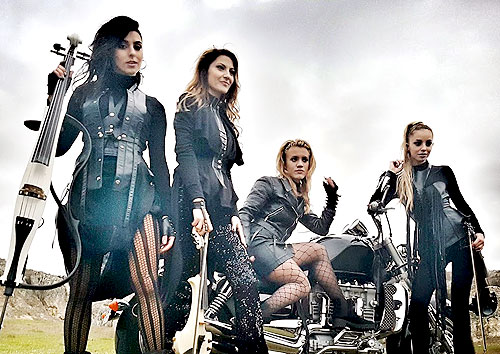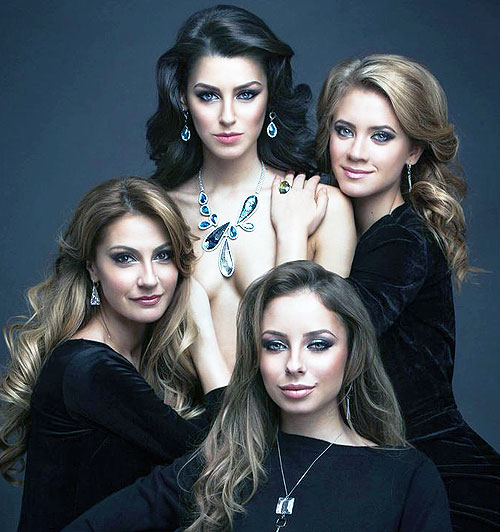 Check them out on Facebook:
>>> Amadeus Electric Quartet >>>
---
YEAR END REAR ENDS
---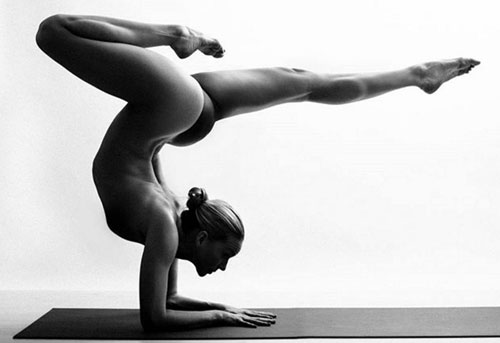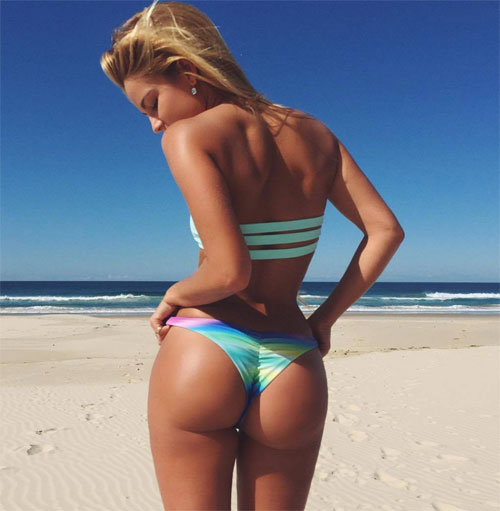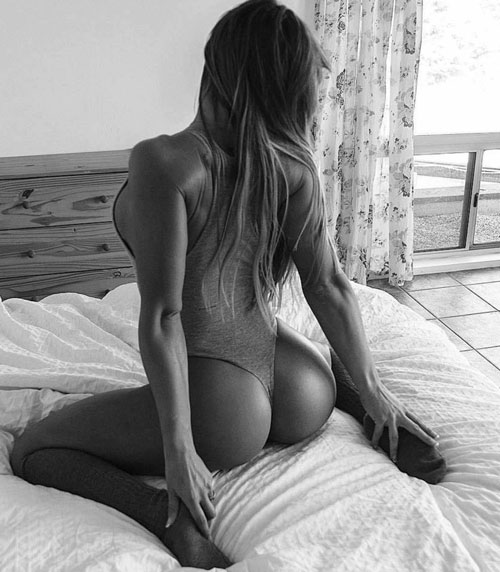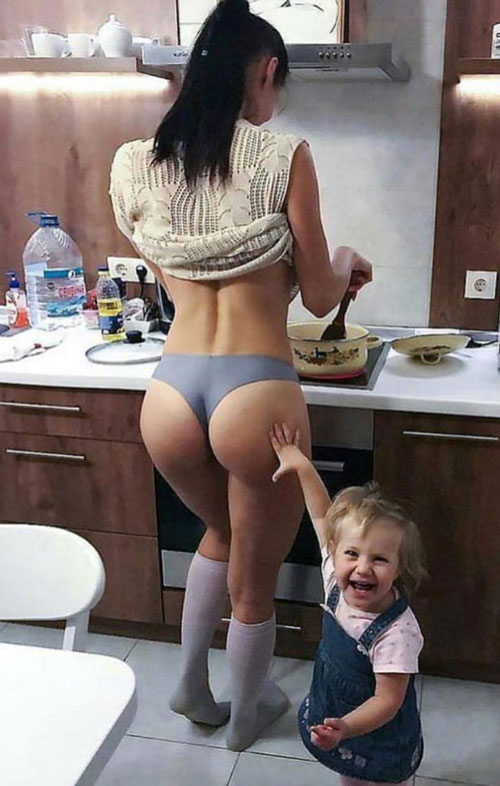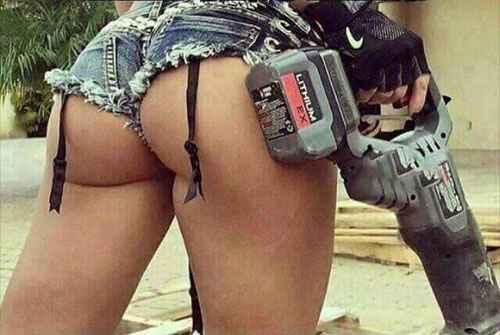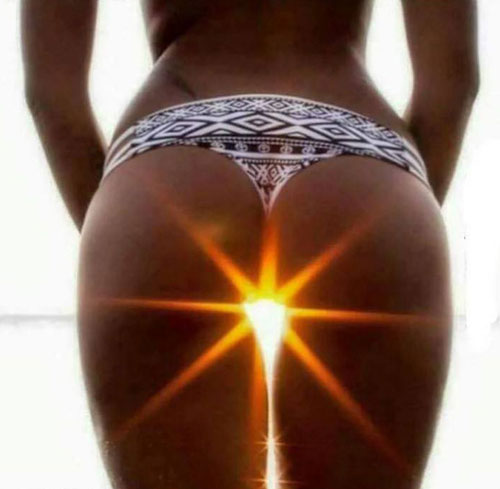 ---
ANTONIA OKAFOR: A REAL PIGAL
---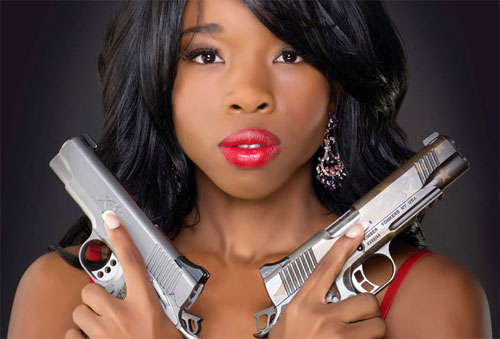 Meet Antonia Okafor, a Korrectnik Kupcakes and Ethocrats worst nightmare.
She is black, conservative and a big time Second Amendment warrior.
Pretty easy on the eyes, too.
Why Cupcakes hate her:
---
JEANETTE "THE BLACK WIDOW" LEE
---
Since it's open season on anyone (people) or anything (statues) named Lee, we thought professional pool player Jeanette "The Black Widow" Lee might fall into the crosshairs of people with bad intentions.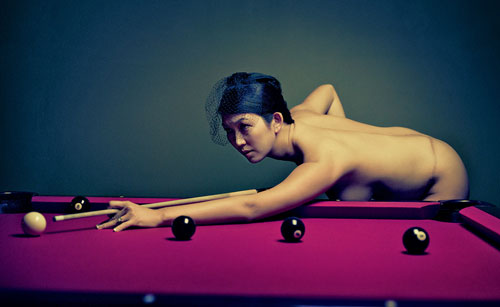 ---
FROM THE PIG ARCHIVES
---
The most famous artist for this type of saucy postcards was Donald McGill. He was nearly 80 years old when he was put on trial (1954) under the Obscene Publications Act, found guilty and fined. Today the postcards are worth a fortune.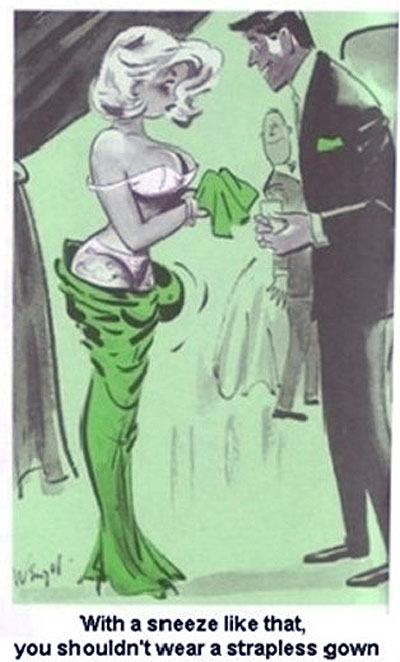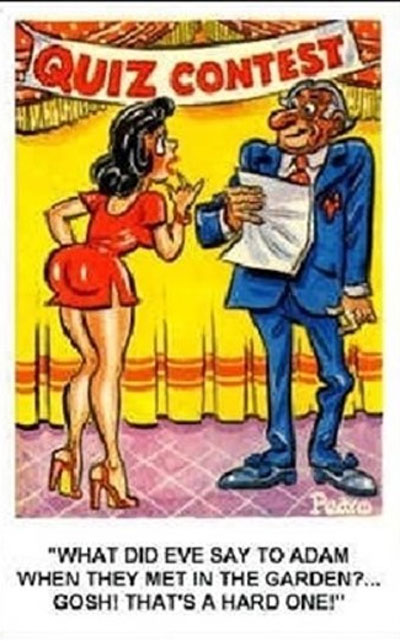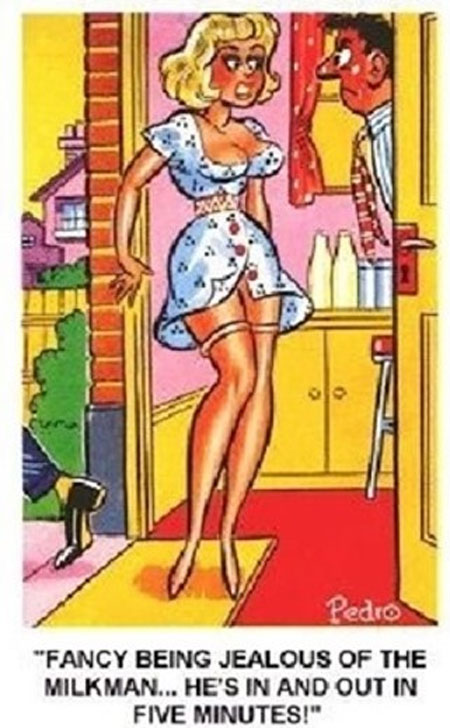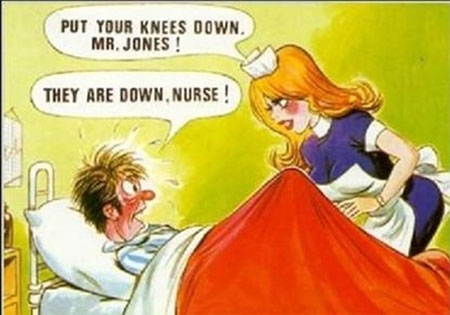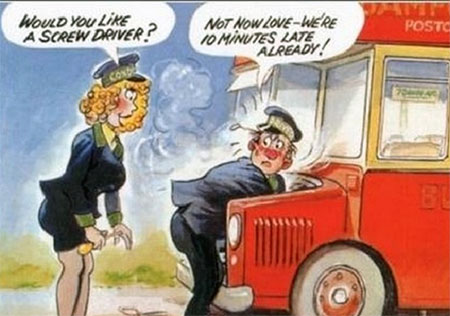 ---
GAL GADOT, aka WONDER WOMAN
---
Meet Gal Gadot, star of the motion picture, "Wonder Woman."
Hardly just your everyday run-of-the-mill Hollywood Hottie, Gal Gadot is an Israeli-born actress (Fast & Furious movies), model, wife, mother, businesswoman and what makes her stand out in our PIGish eyes is that at age twenty, Gadot served for two years as an enlisted soldier in the Israel Defense Forces, serving as a combat trainer.
She says of her time in the army: "You give two or three years, and it's not about you. You learn discipline and respect." Gadot says that her background helped her to win the role of Gisele in Fast & Furious: "I think the main reason was that the director really liked that I was in the military, and he wanted to use my knowledge of weapons."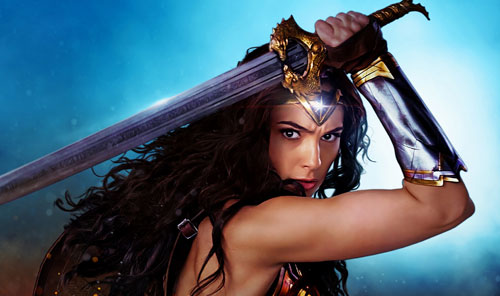 ---
JESSICA AND ROGER 30 YEARS LATER
---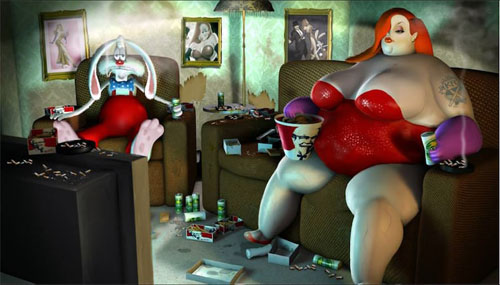 ---
PIG'S OFFICIAL 2017 BARBEQUE AND PICNIC GIRL
---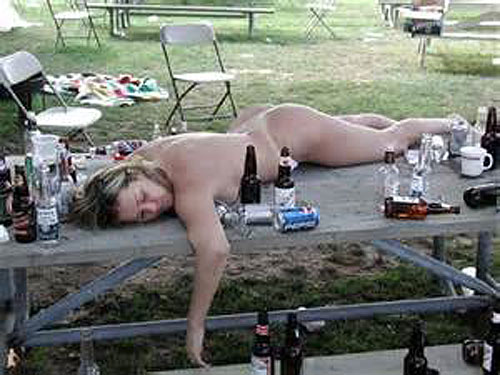 ---
HAPPY ST. PATRICK'S DAY & DON'T CALL US
FROM THE DRUNK TANK
---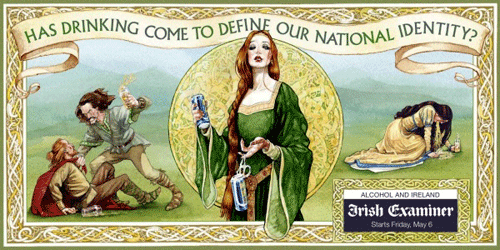 ---
THIS IS NO WARDROBE MALFUNCTION
---
At last night's 2017 Grammy Award Red Carpet Fashion-Fest, singer/actress Joy Villa knowingly entered a Libtard lion's den wearing a dress that read "Make America Great Again."
That naturally drew the predicted cricticism from the Limo-Libtard crowd, who seem to have have no problem spewing their childish political views using an entertainment awards show as their platform, but Joy Villa dared to show her patriotism and dissenting statement by wearing it (very) well.
Joy Villa is a true PIGal and she can stroll down PIG's red carpet anytime.
You go, girl!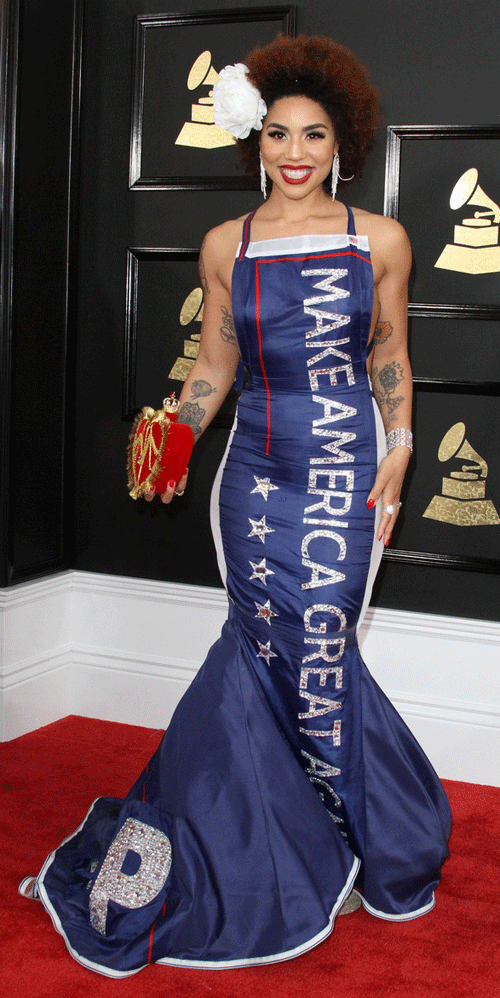 ---
MERRY CHRISTMAS, PIGSTERS
---
---
KEEPING AMERICA BEAUTIFUL
---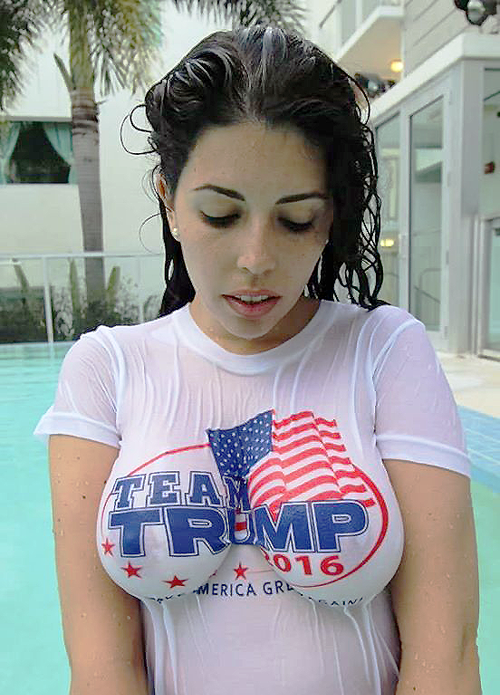 ---
AS LONG AS IT'S NOT BILL...
---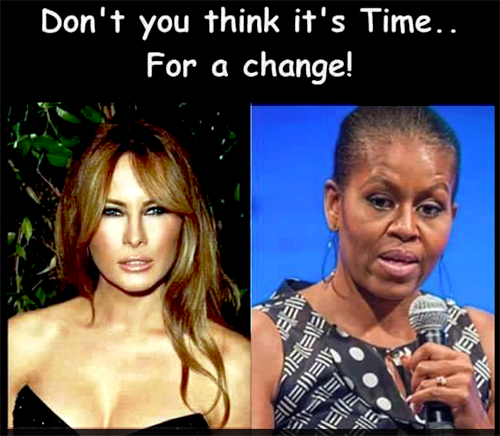 ---
THE ULTIMATE PIGAL: ROSIE THE RIVETER
---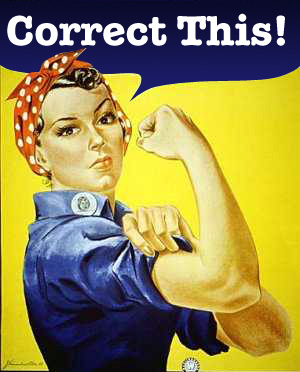 ---
GUESS WHO?
---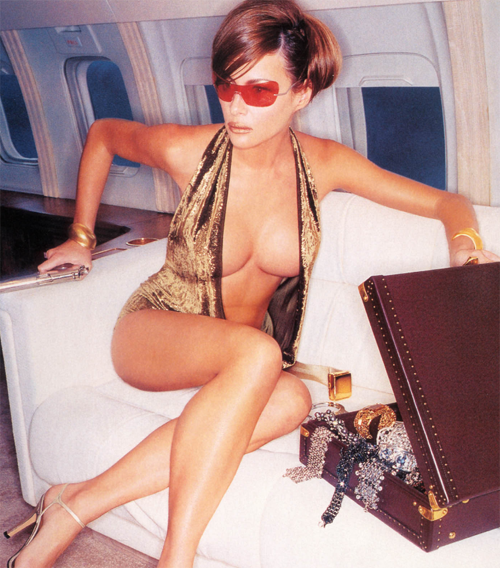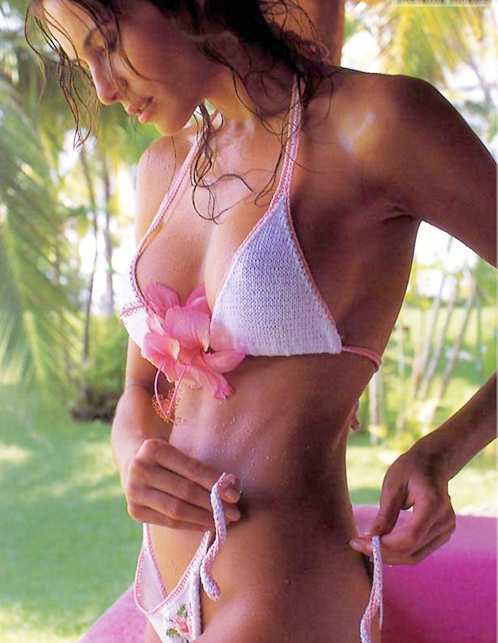 This is Melania Trump, potential Firsy Lady of The United States. If she becomes First Lady, She would really be more than a few steps up from Moochelle, but add a real woman's touch to the White House.
Oh yeah!
---
NATIONAL BIKINI DAY
---
Alas, National Bikini Day has come and gone but never fear! Our operatives have uncovered (pun intended) the All-Time bearer of bikini wear. The winner is - drum roll please - Rachel Welch.
Don't know about the judging criteria, but I imagine it's a tough job, but someone had to make the right choice. And they did.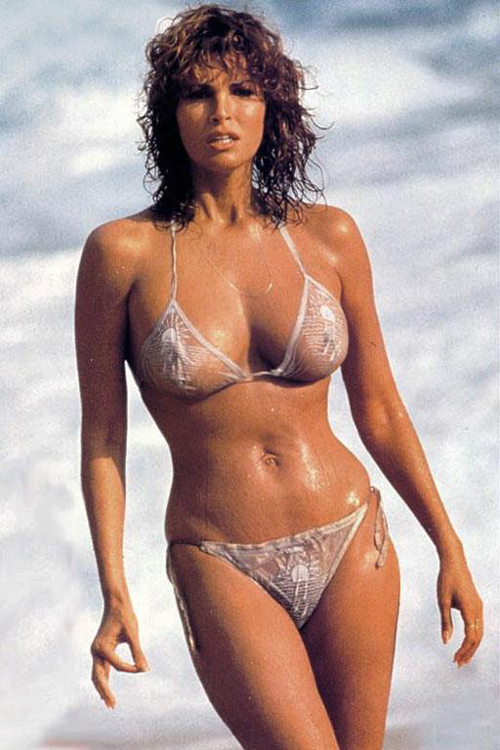 ---
BOND GIRL: AKIKO WAKABAYASHI
---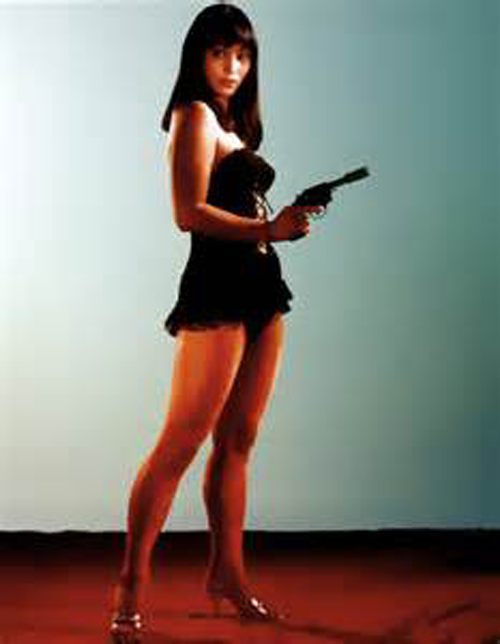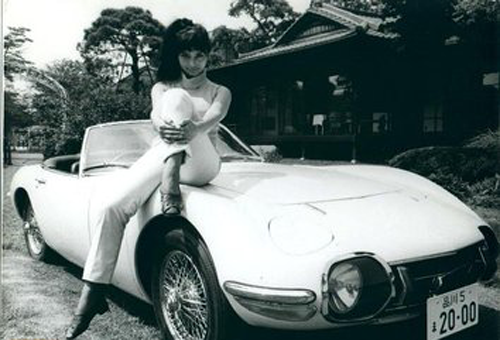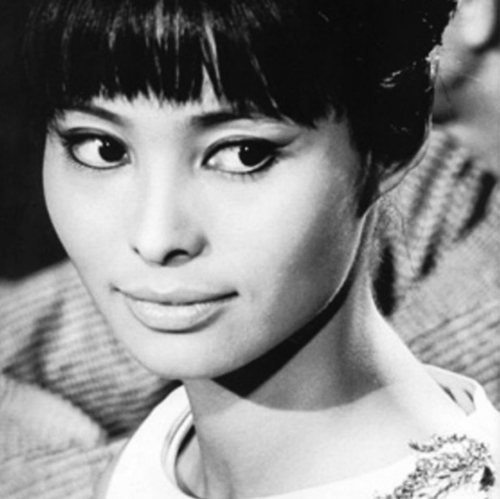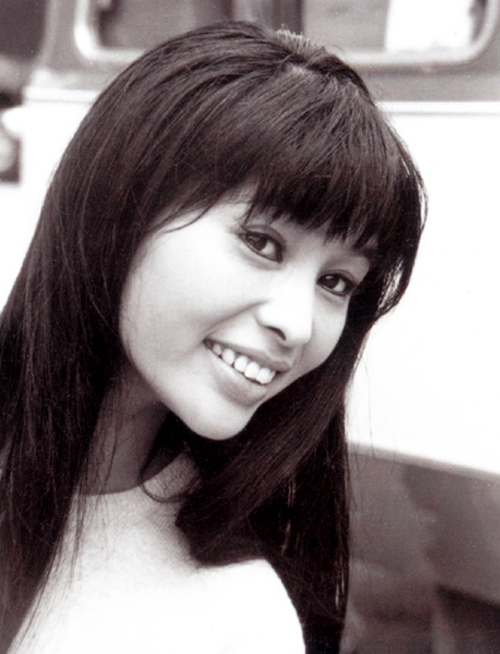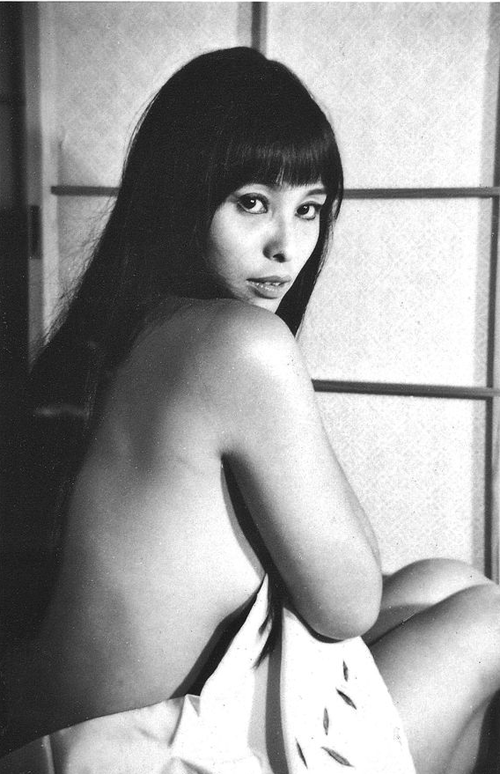 ---
GOT A CRAVING FOR SOME JUGS OF MILK?
---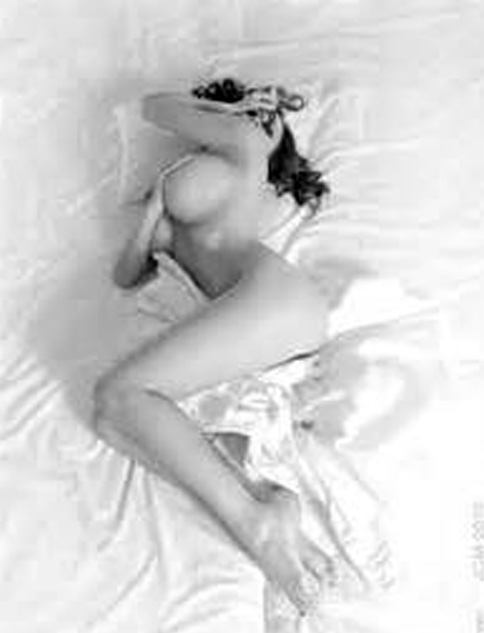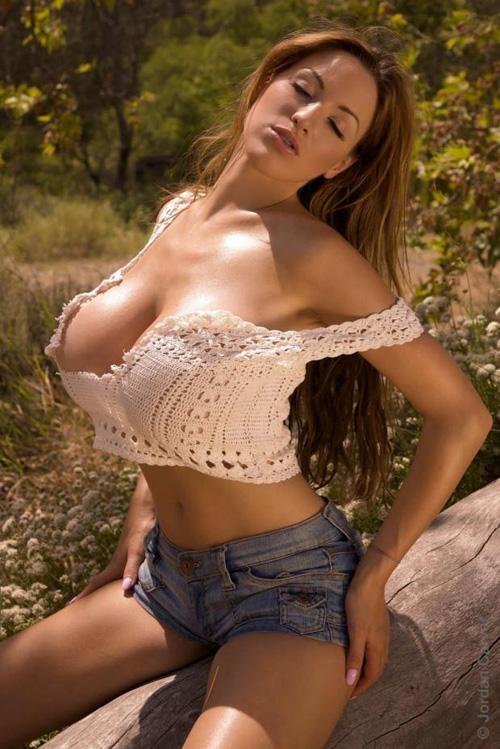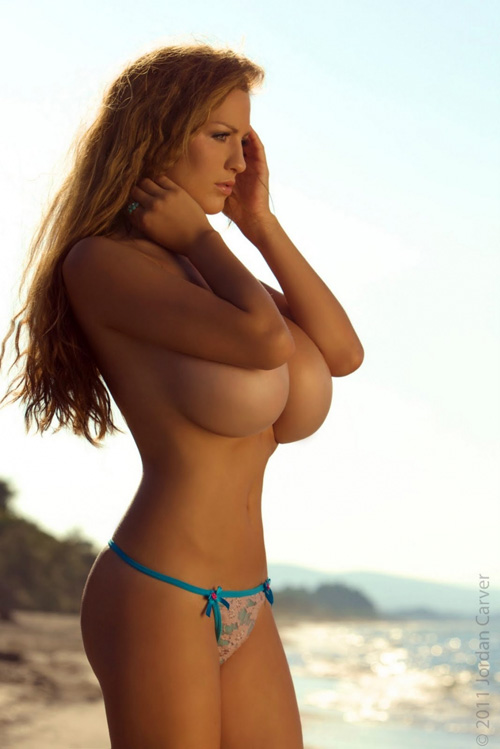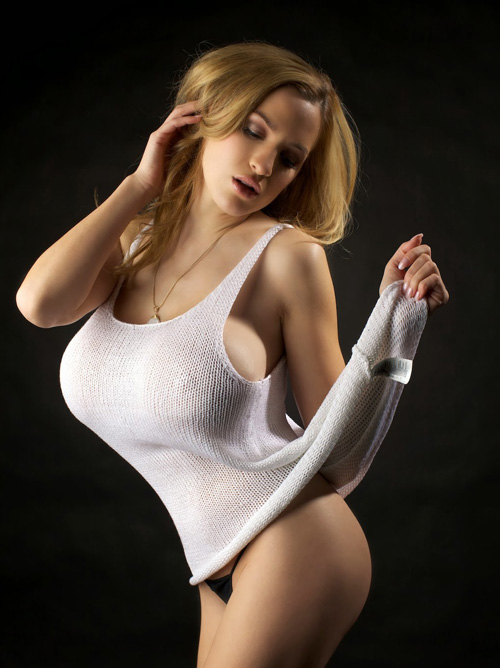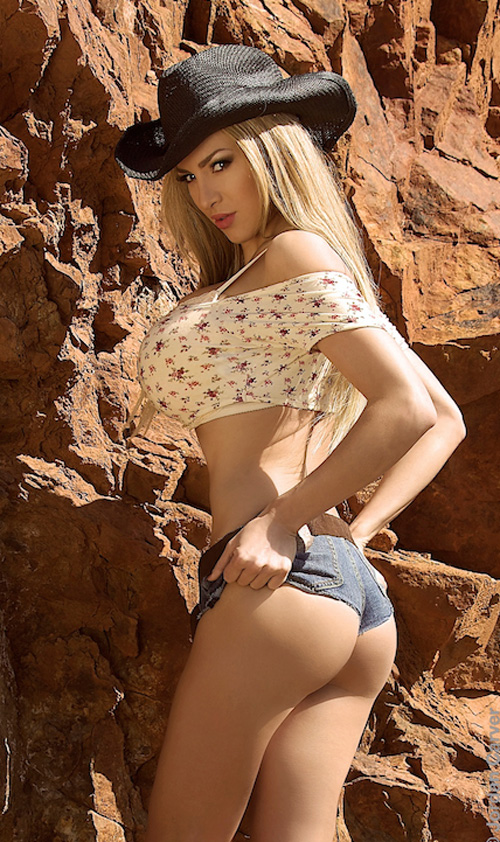 ---
PIGAL MICHELLE MALKIN
---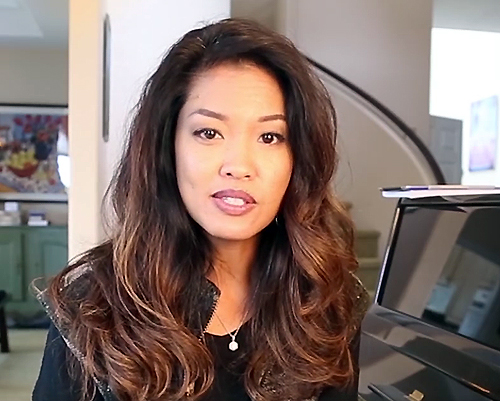 >>> Michelle Malkin Blasts Obama >>>
---
WEATHER REPORT!
---
Why I'm jealous of dudes that live in colder climates. Her equipment seems to make ideal hand warmers, though.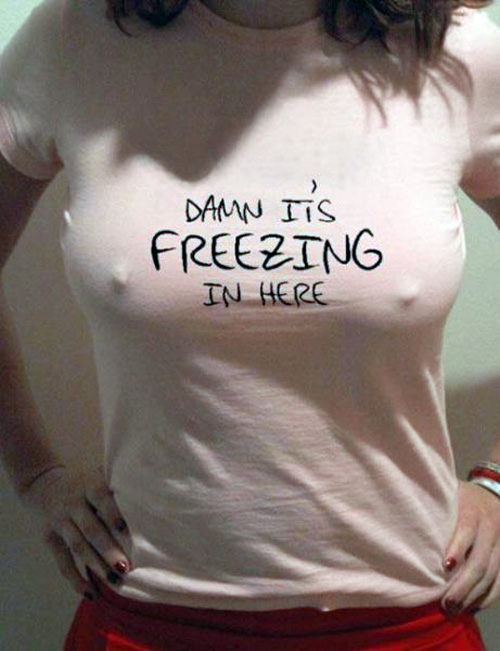 ---
ACHTUNG!
---
*Publisher's Note: This posting was insprired by PIGstress Grammy
The German Nanny/Ninny State is alive and well in it's quest to ban sexually suggestive images of women in advertising.
The proposed ban comes in the after math of the New Years Eve attacks, gropings, muggings and other sexual asaults in Cologne, perpetrated by Muslim refugees (who the hell else?)
Guess that means no more beer slinging frauleins during Oktoberfest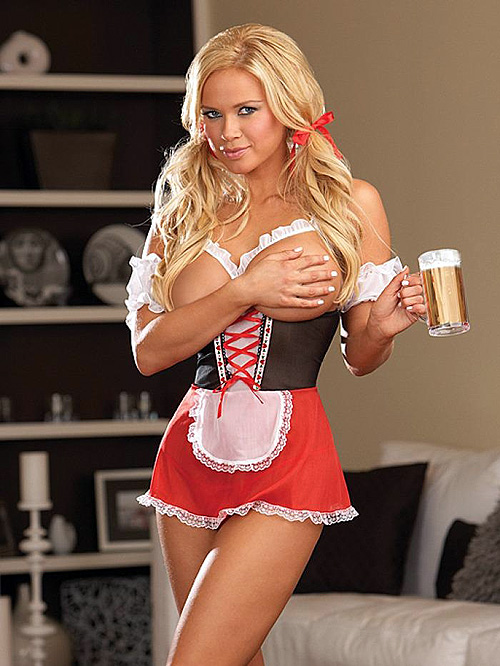 No more Claudia Schiffer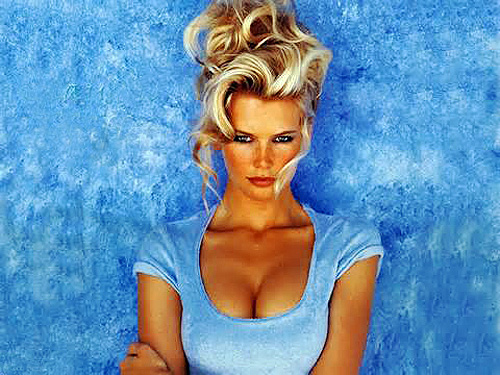 No more St. Pauli Girl girls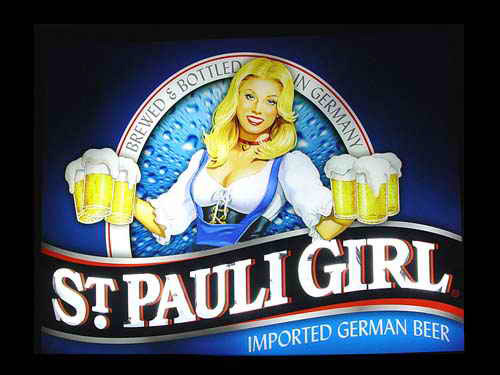 So Germans get to settle for Brunhilde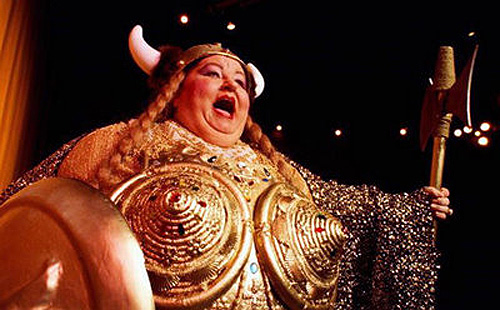 Or worse! Chancellor Angela Merkel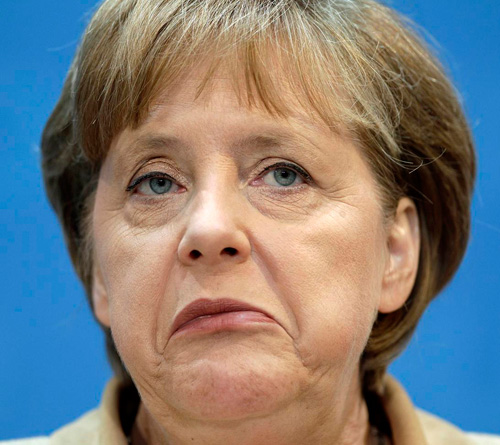 ---
QUESTIONS
---
You don't have to be a NRA member or a firearms expert to answer this:
Are these .44's or .45's?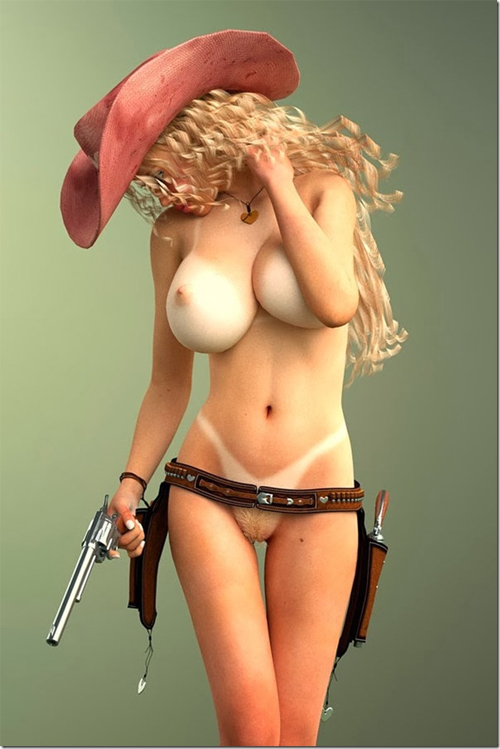 The guns dammit
THE GUNS!
---
HAPPY VALENTINES, FROM HAMBO
---
We were all brought up thinking the heart that you see for St Valentine's Day is similar to the Human Heart. This could not be farther from the truth.

The human heart is actually oblong, with arteries and ventricles winding in, out and around.

The below photo clearly shows the true origin of the St Valentine Heart.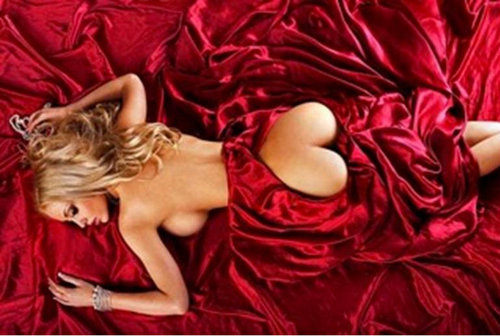 ---
GOOD HUMOR, COURTESY OF VAN HALEN
---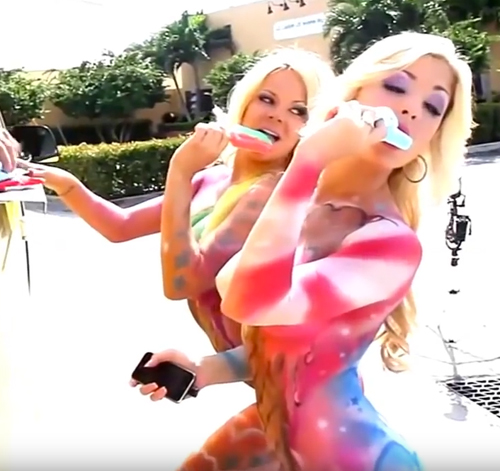 ---
INKED
---
Don't know which I like better. The artwork or the 'canvas.'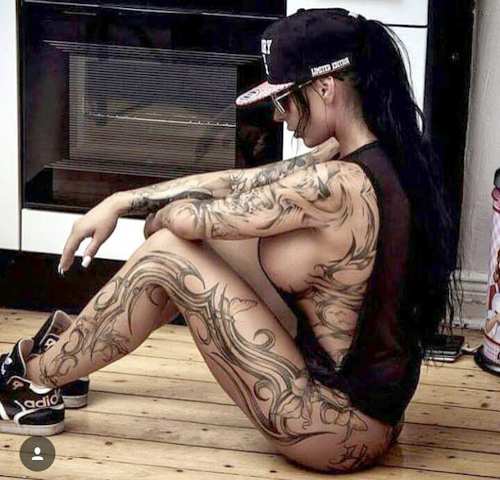 ---
FOP: Friend Of Porcus
---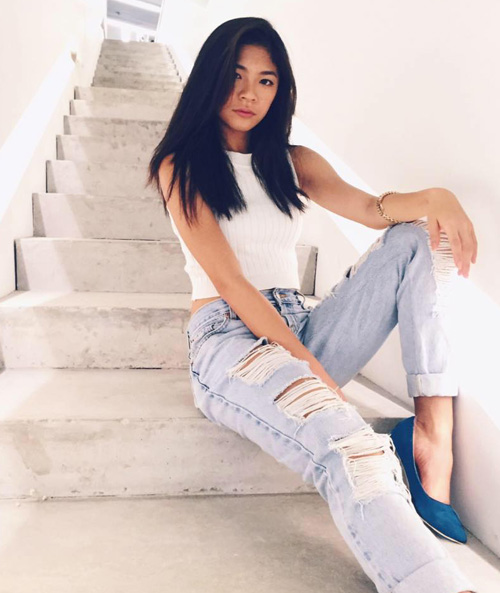 ---
THE ART OF MARTA NAEL
---
With 2nd Amendment and self protection issues on the front lines of discussion, we thought we would showcase the need to keep and bear arms through the spectacular work of Barcelona based artist Marta Nael.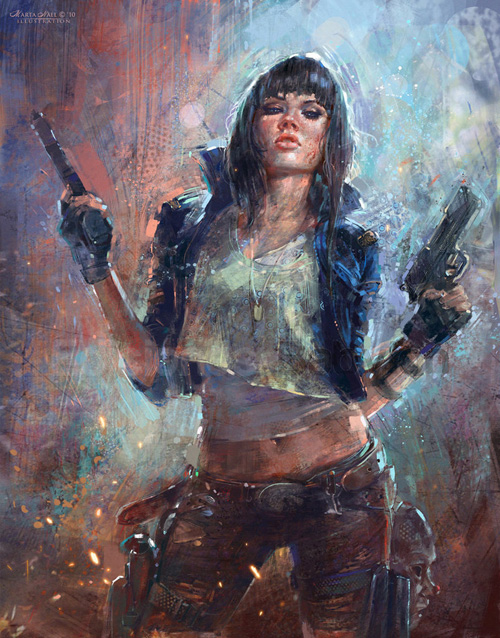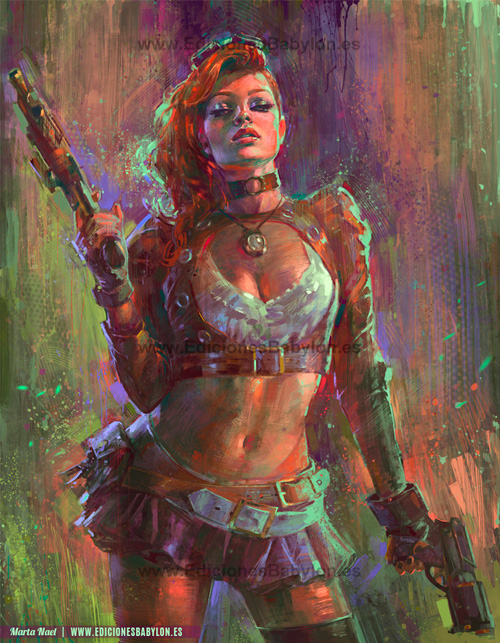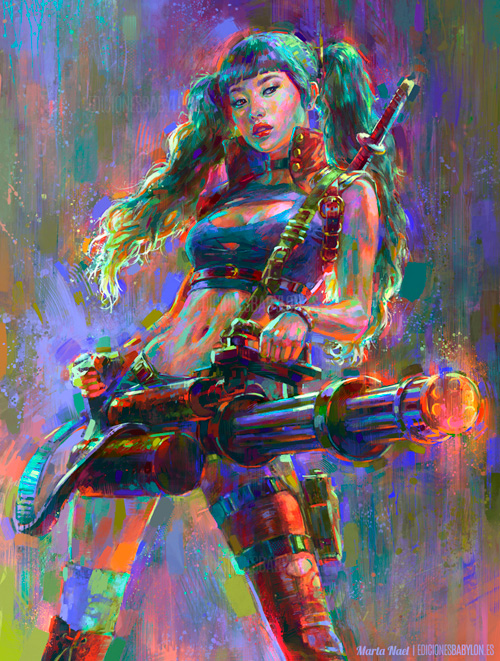 This last picture has nothing to do with guns, but it does speak to bare arms.
For more of her work, please visit her at:
---
NAUGHTY OR NICE, PIG WISHES YOU A MERRY CHRISTMAS
---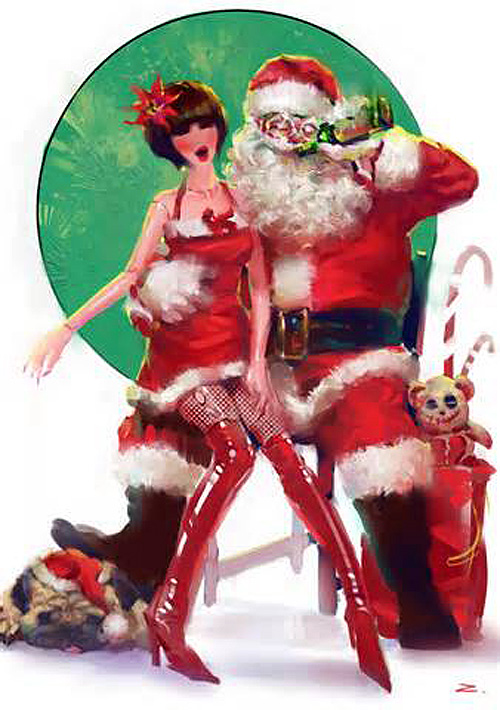 ---
THANKSGIVING DESSERT
ARTIST: LEE BOGLE
---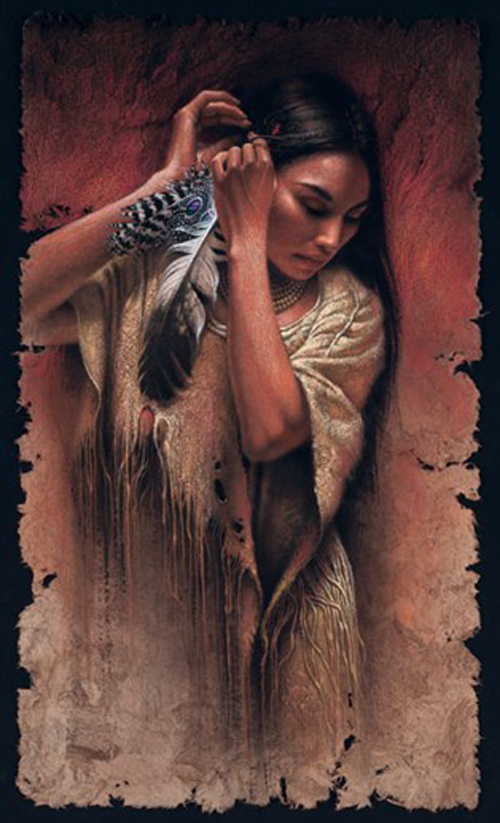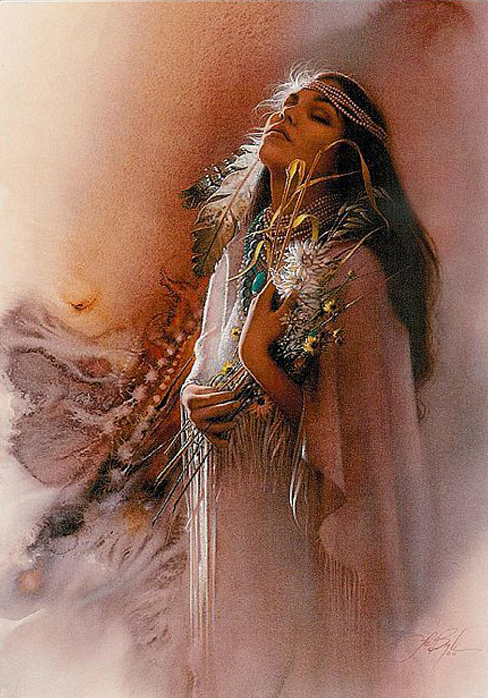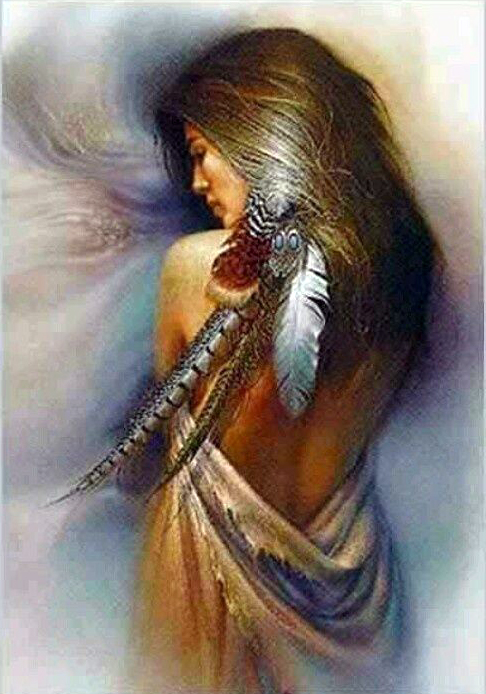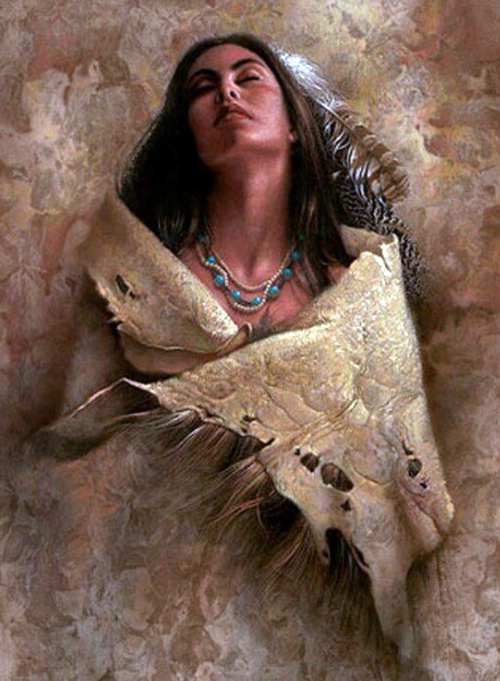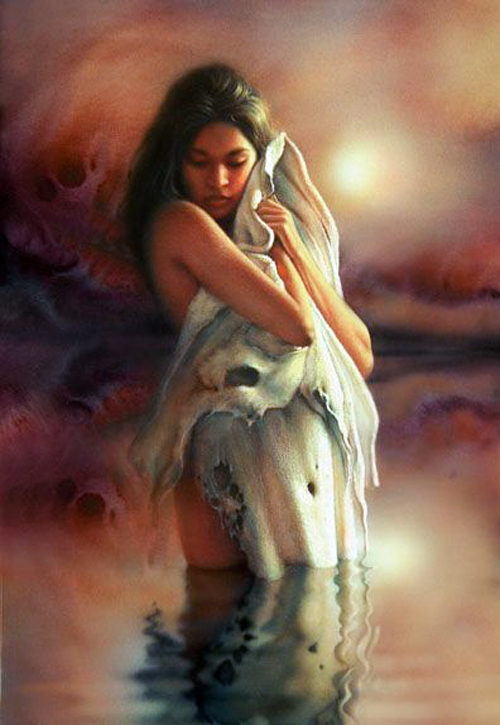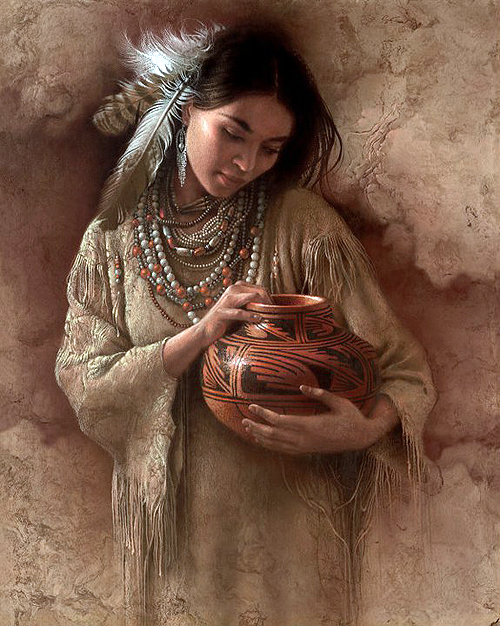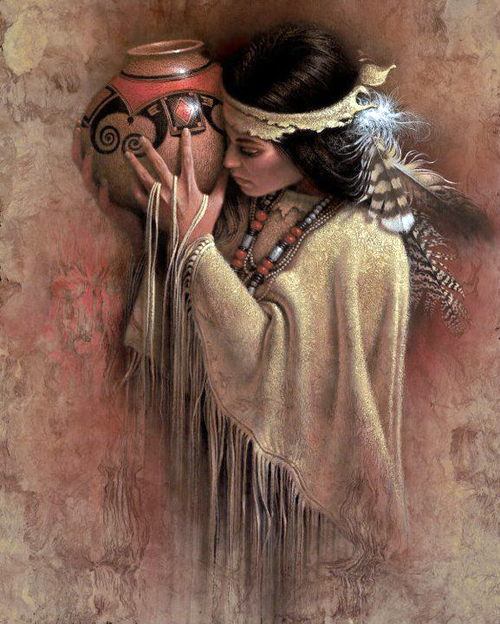 ---
NICOLE ARBOUR: A REAL PIGAL
---
Oh boy! Another piece of eye candy to drool over on the pages of PIG? Big whoop! What else is new?
PIGster's, meet Nicole Arbour, a 100%, bad to the bone, PIGal. Never at a loss for words, or the need to vent her uncensored, sugar-free opinions, Nicole Arbour tells it like it is, in her world.
Click the link to find out why there are no sacred cows left standing when Nicole gets done with them:
>>> Nicole On Being Offended >>>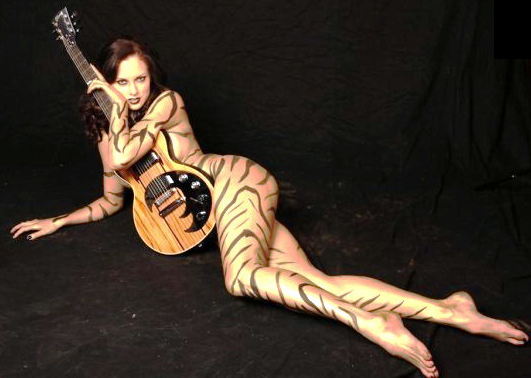 ---
SPANISH REALIST PAINTINGS | VARIOUS ARTISTS
---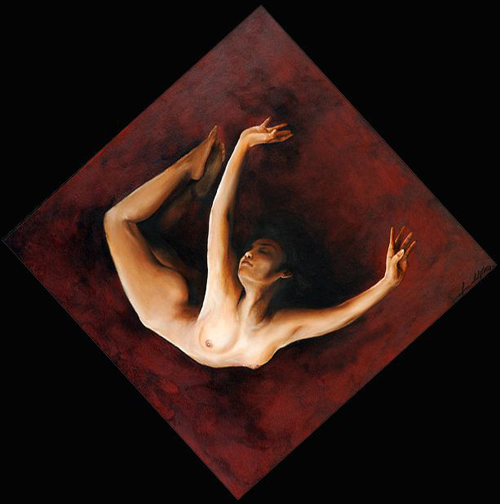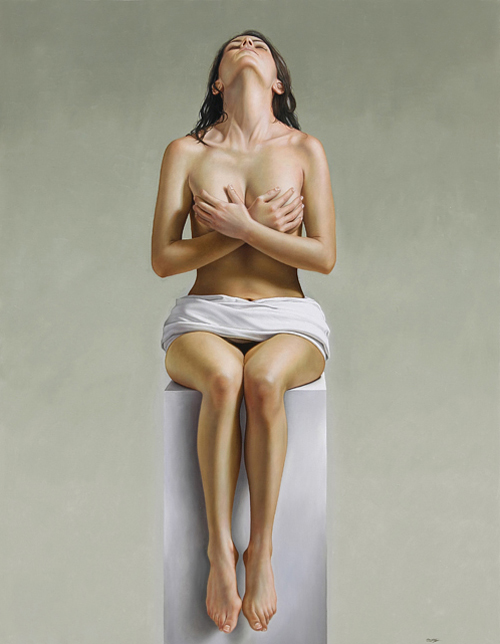 ---
BULLETS AND BEAUTY
---
Wanna meet a modren day Annie Oakley and true patriot? Meet Jan Morgan. Outspoken gun shop owner who has a "No-Muslim" policy at her shooting range.
Wouldn't mind a locked and loaded lady like her living next door.
Oh. Unless you are blind as a bat, she also happens to be kind of, maybe, screw it. All the way pretty.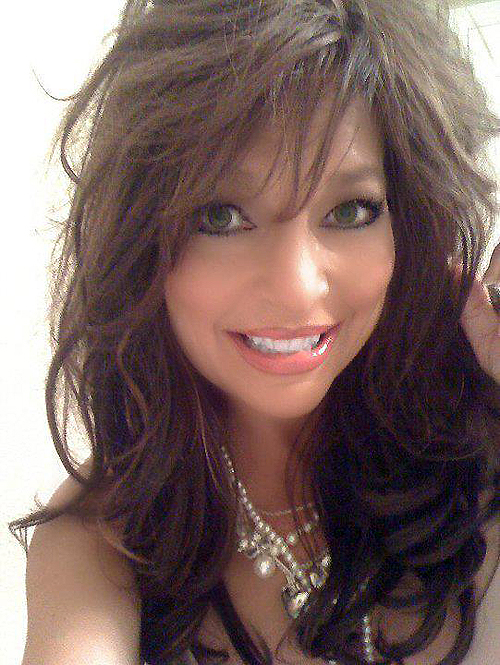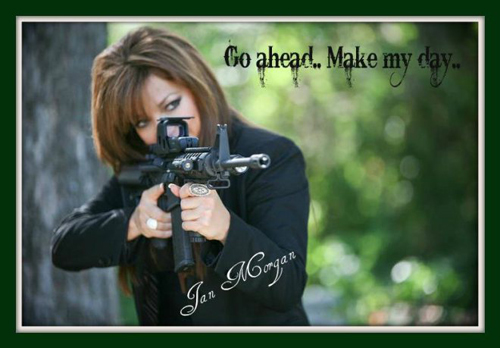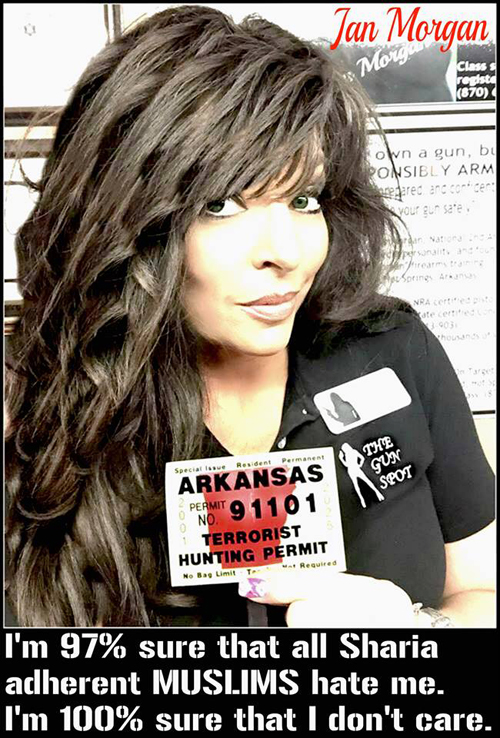 ---
PFOP: FRIEND OF PORCUS
---
Okay, Hambo double dog dared me to piss off my ex by challenging me to get a hot Asian model for 'artistic purposes' and show her off to the ex. Which I did.
Was the ex and her friend shocked when they saw her walk through the front door and strut her stuff? Yep.
Was ex equally pissed when hottie got 'comfortable?' Damn right.
I would like to think I rose to his challenge, hired a nice young lady, name ain't your business, but she is and will be gracing our pages, willingly.
Enjoy my new best friend. Hambo, this time you gotta admit, I done well.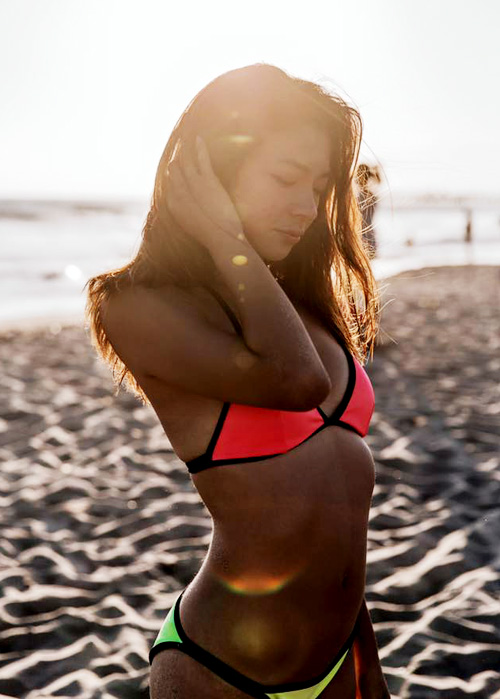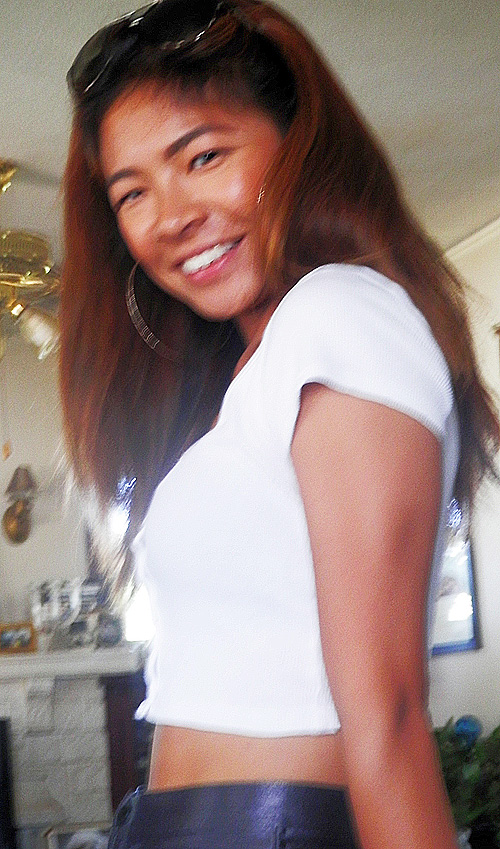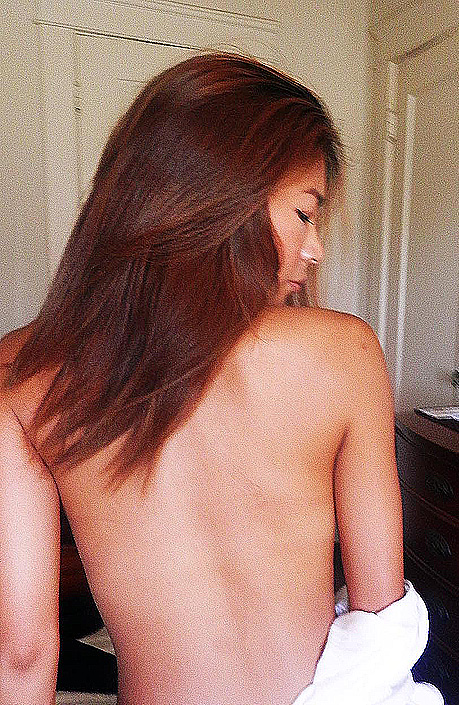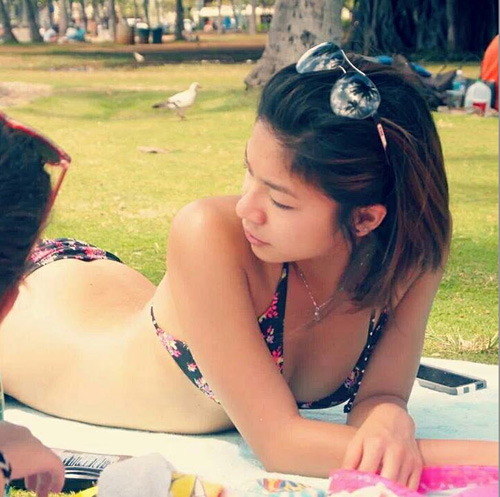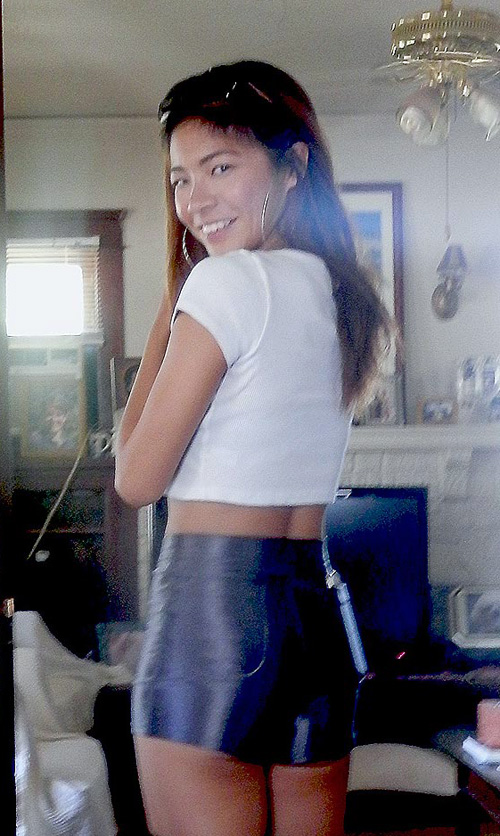 ---
MEXICAN WEATHER FORECAST: CHILI TODAY, HOT TAMALE
---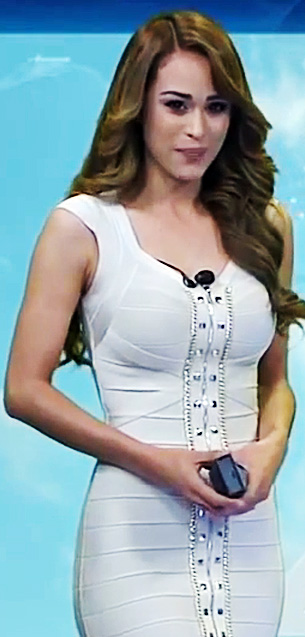 ---
TAKE OFF THAT FLAG
---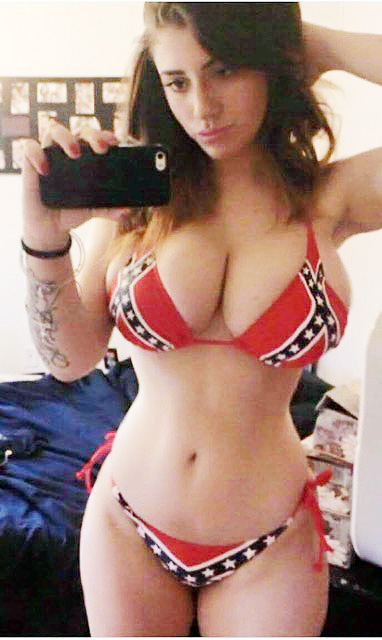 ---
HONKY TONK WOMEN
---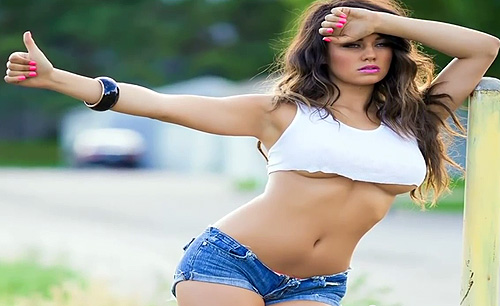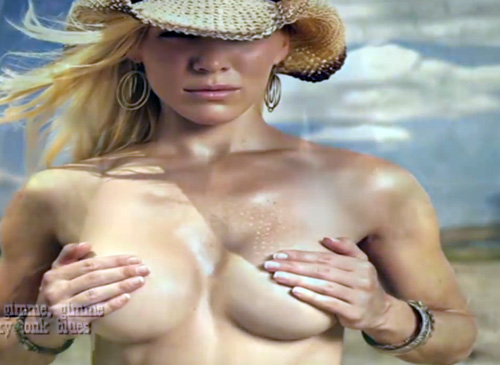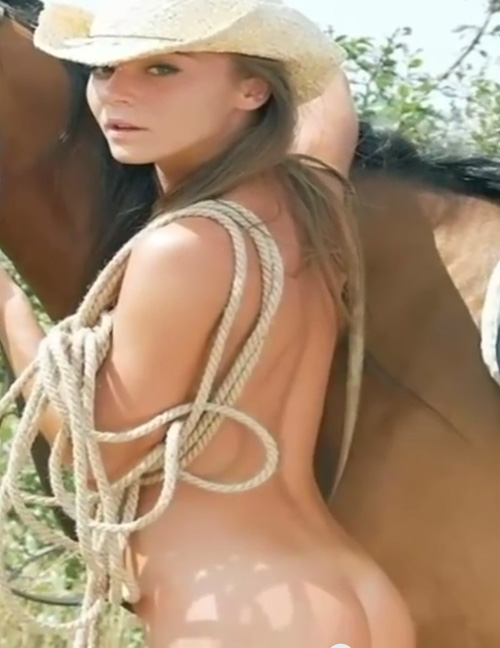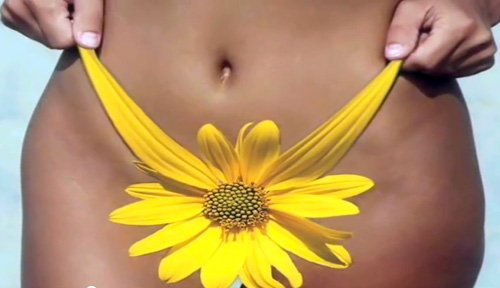 Like that sampling?
Here's More:
---
HOT CARS, HOT BABES IN THE DRIVER'S SEAT
---
Like hot babes and exotic cars? Scroll down and enjoy the front ends and musical links: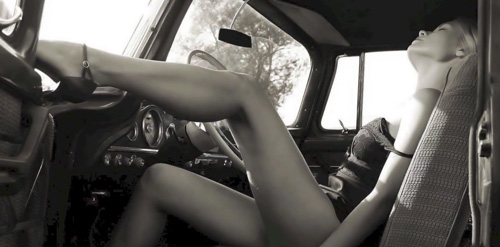 ---
THE ART OF ONEQ
---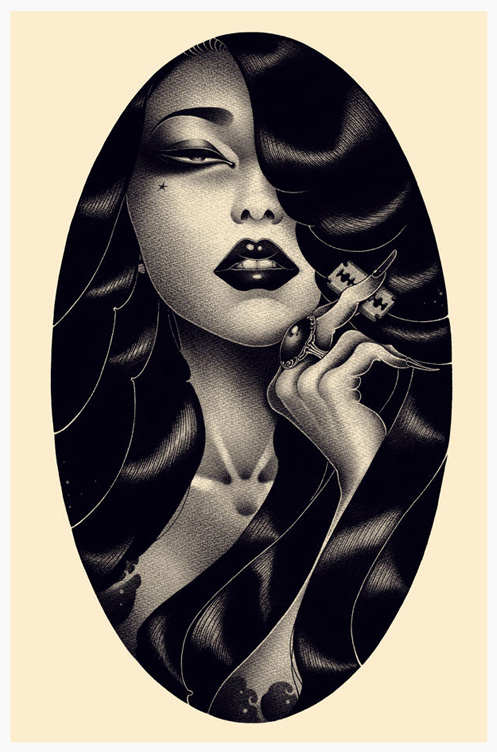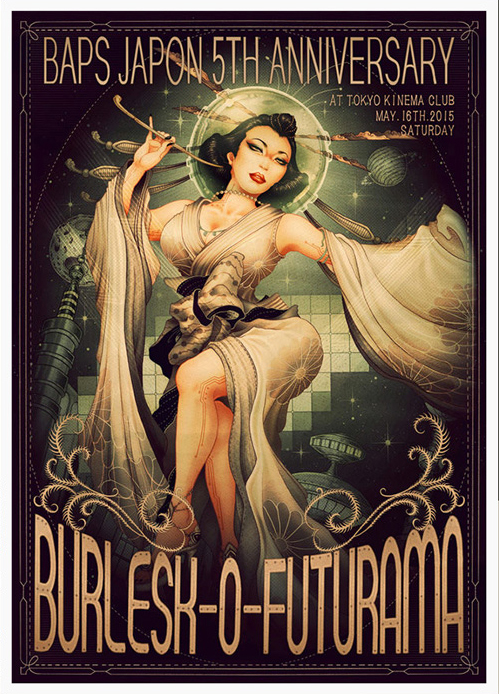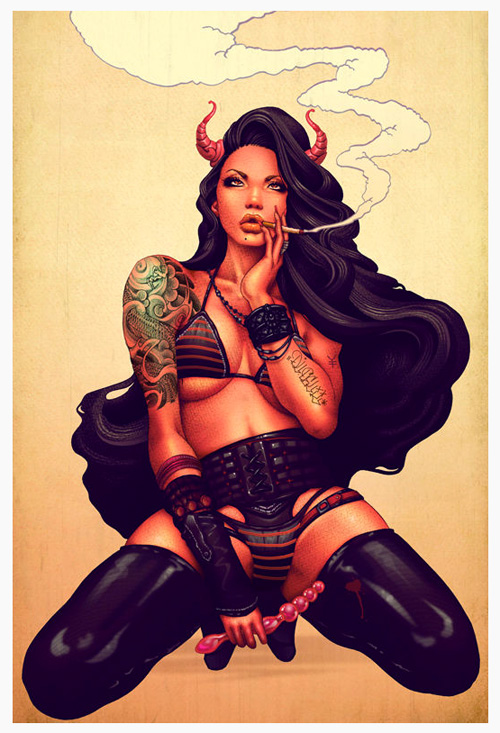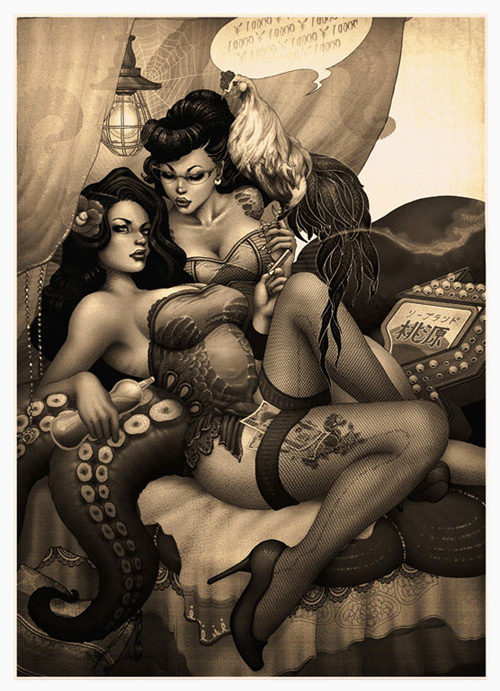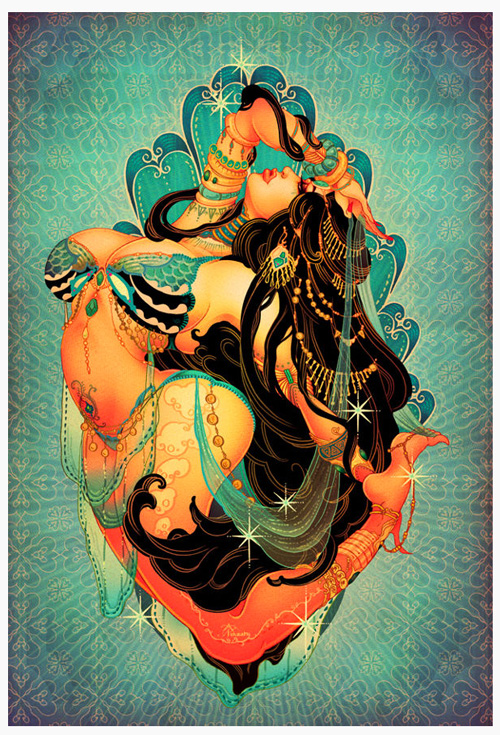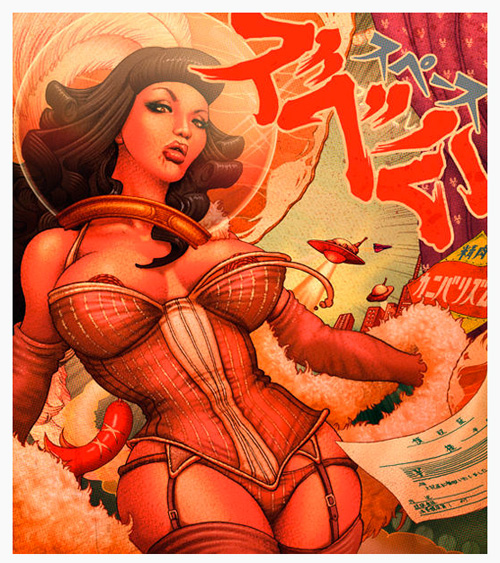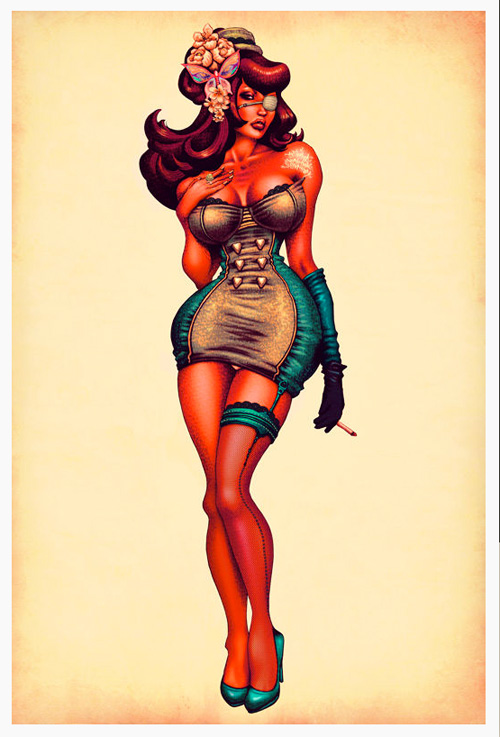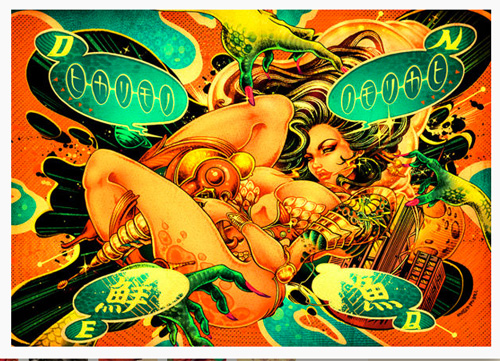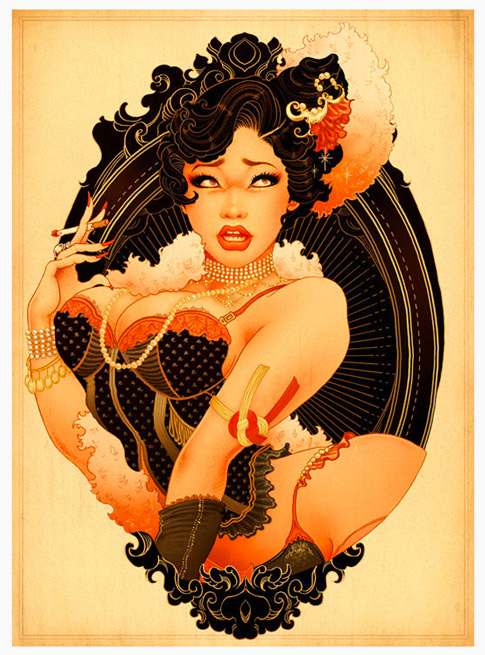 ---
CHEESY DIME NOVEL COVER DAMES
---
Long On Legs, Short On Plot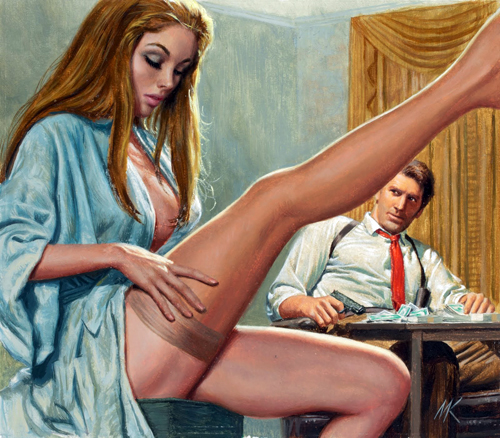 Where's Sergeant Schultz?
Artists Bearing Brushes Only Want Your Bare Body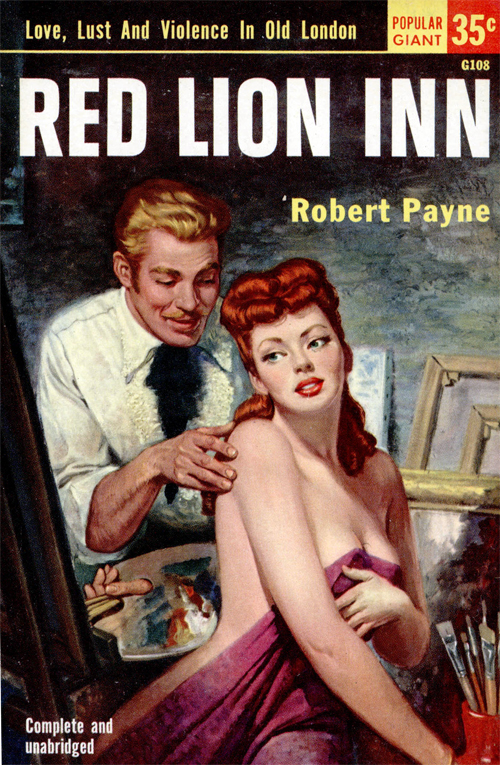 Yay! This One Won an Award!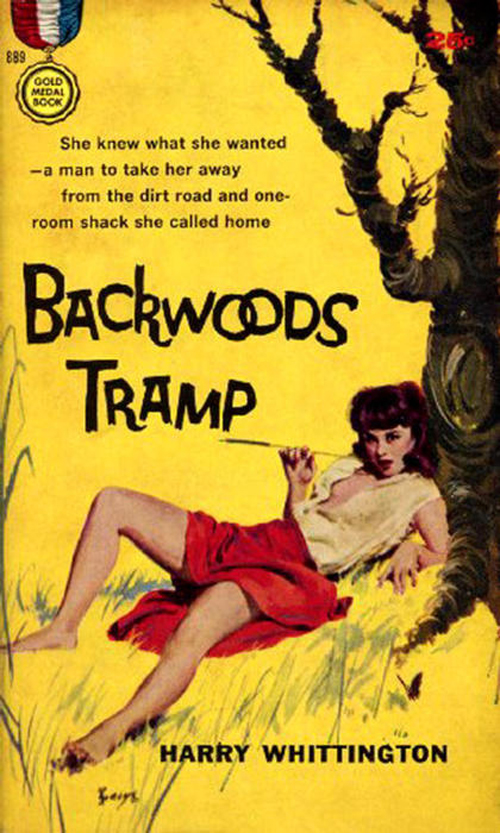 I Always Wondered What Happened To Her After The Senior Prom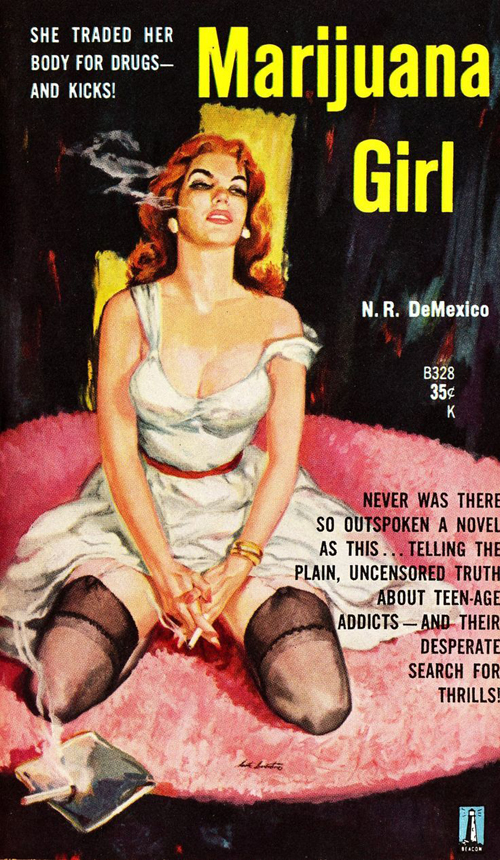 Holy Hot Tamales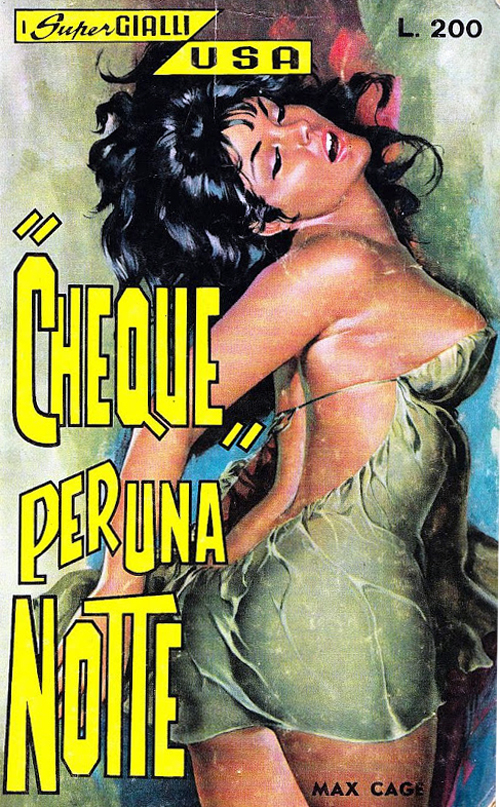 I Bet There's No Film In His Camera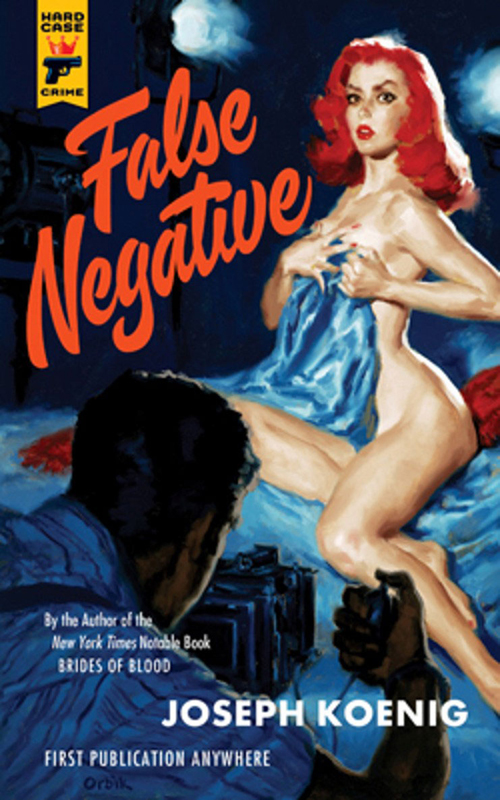 It's The Cigarette That Got This Banned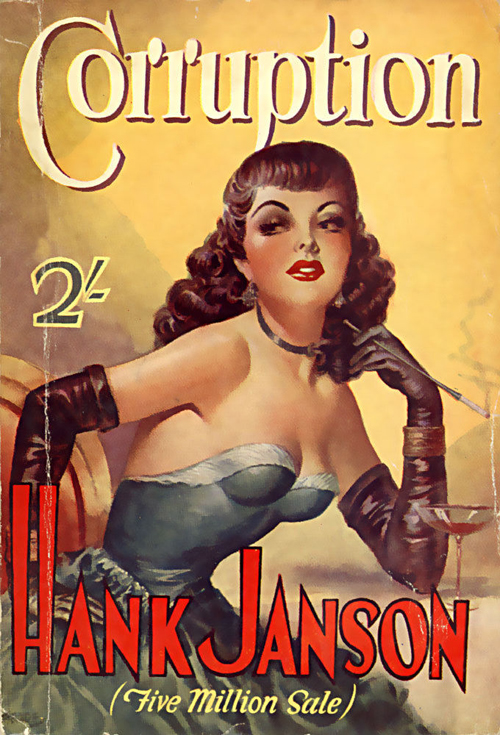 GI Joe And Heidi The Frauline 'Ho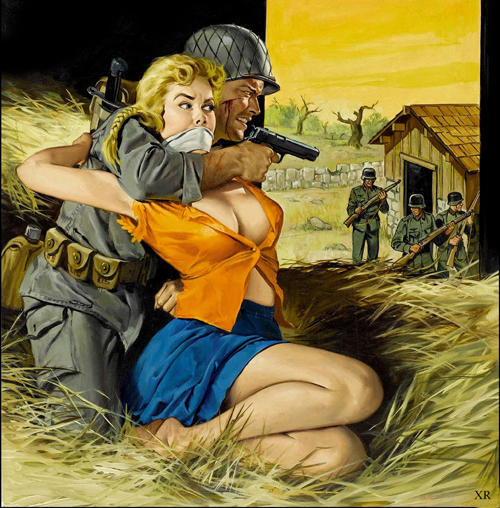 WTF Kind Of Title Is THAT?!?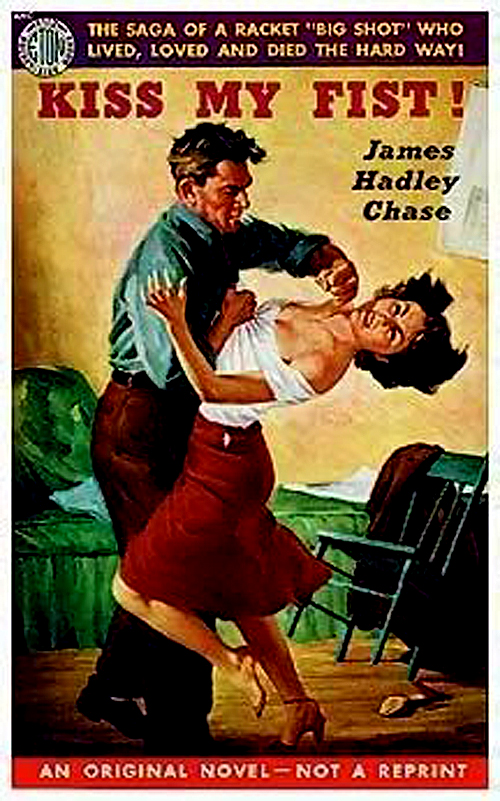 ---
CHARLOTTE McKINNEY
---
Does anyone remember Charlotte McKinney as the woman who stalked Porcus to the point of him getting a restraining order against her? Probably not and neither does he.
Do any of you PIGsters remember her from our Sports page, where was featured in a Superbowl ad for Carl's, Jr.? Thought so.
Here she is, the woman Porcus said "No" to.*
*Publisher's Note: Porcus denies saying no to her in any way, shape or form. It was Mrs. Porcus who put him back in the "home" and on his anti-delusional meds.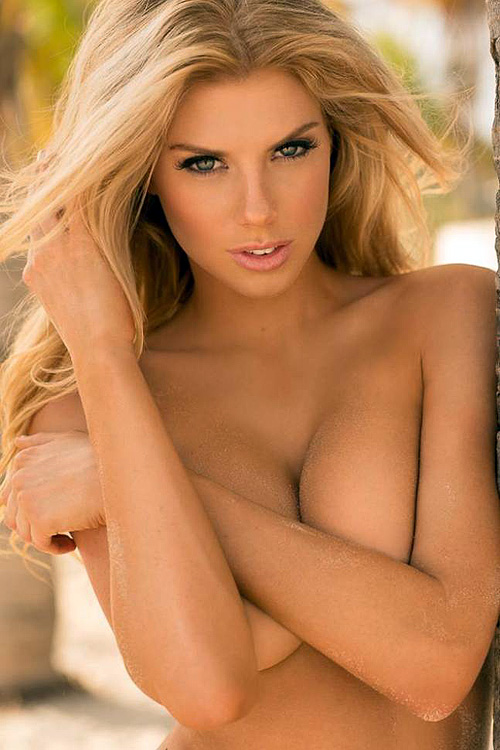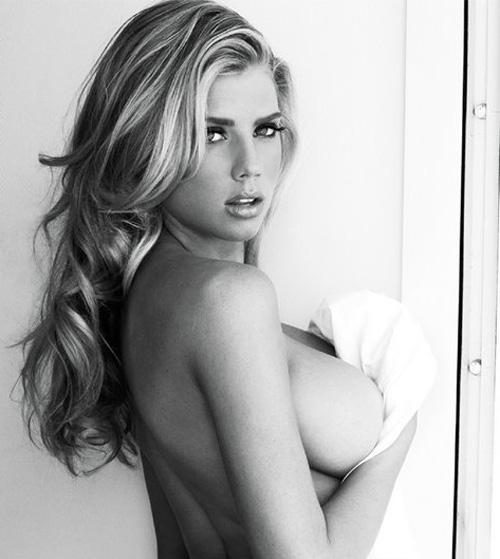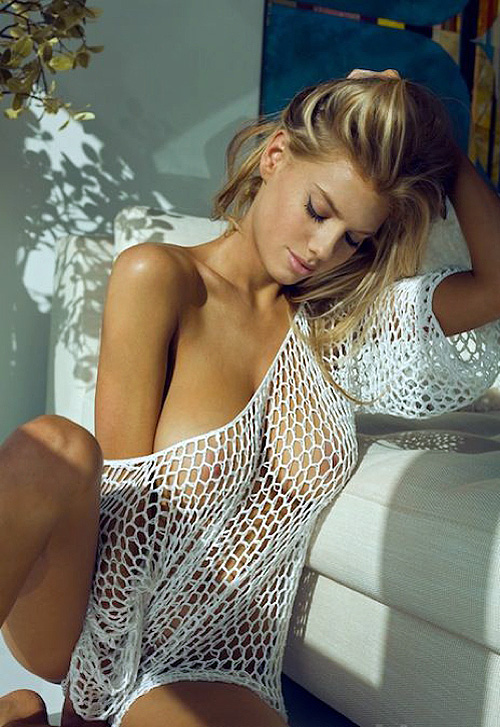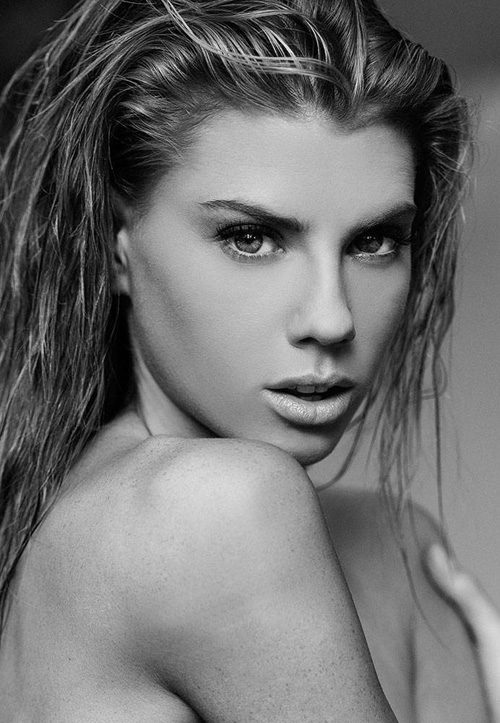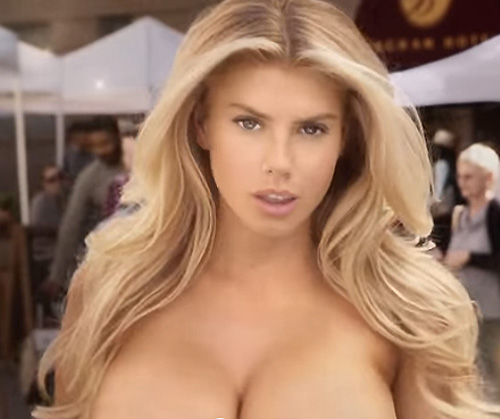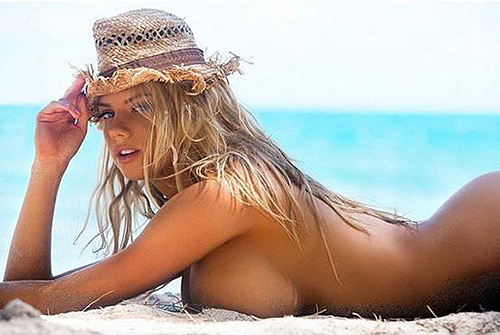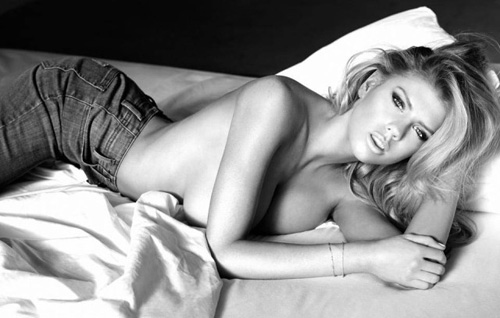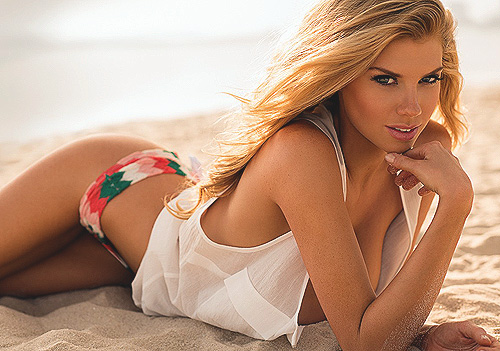 ---
DIAH: BALINESE BABE
---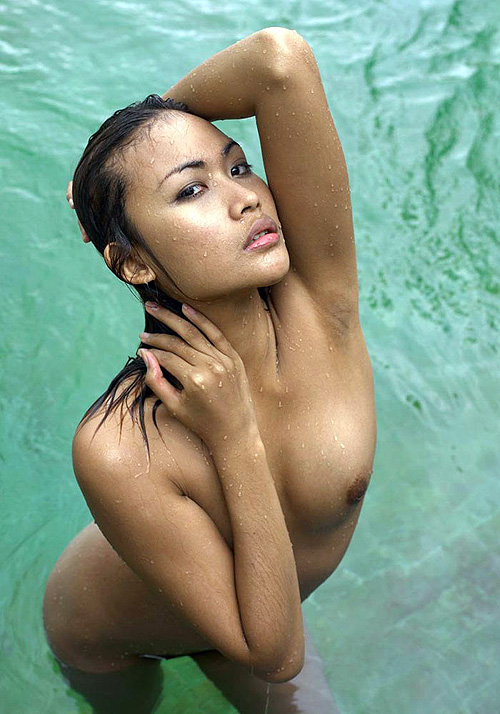 ---
MONA LISA THROUGH THE AGES
---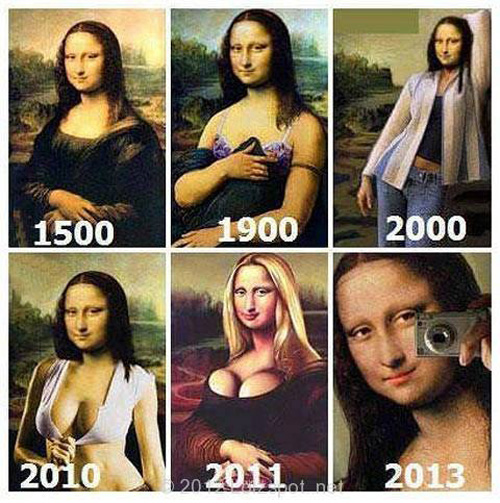 ---
LINES AND SHADOWS OF LUCIEN CLERGUE
---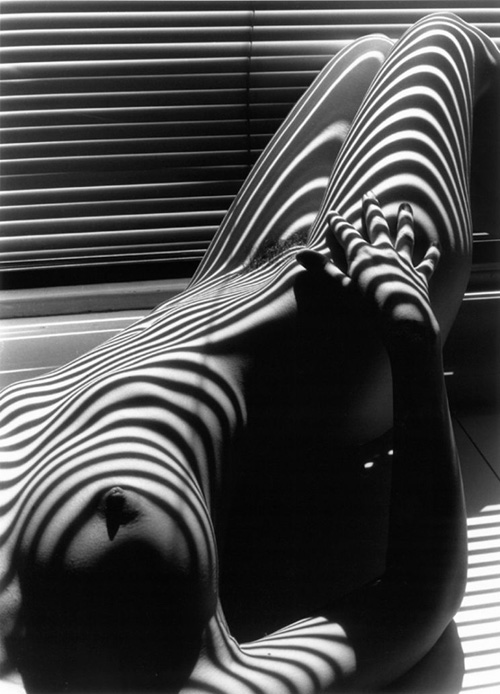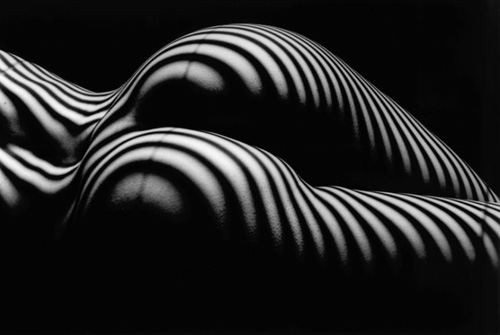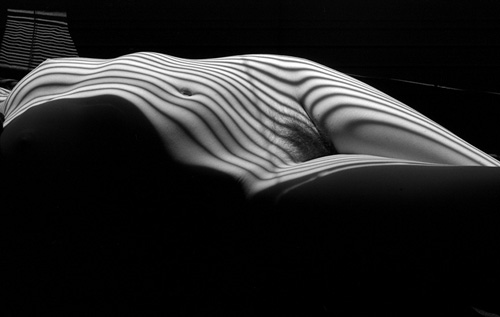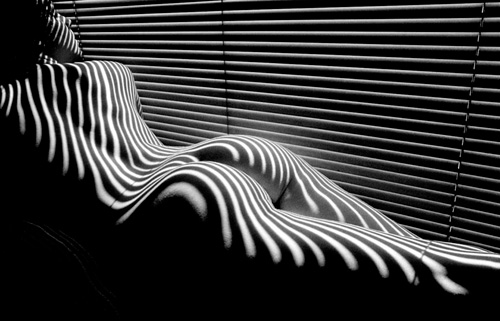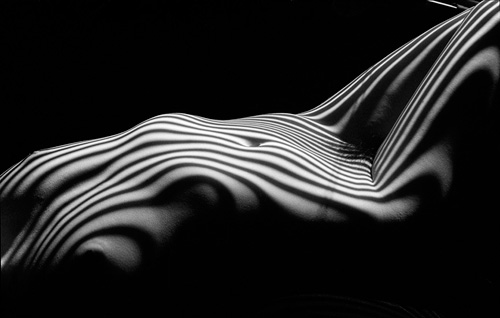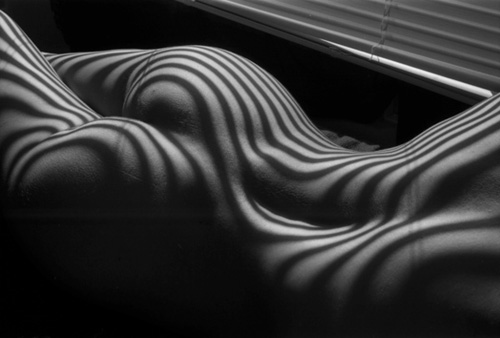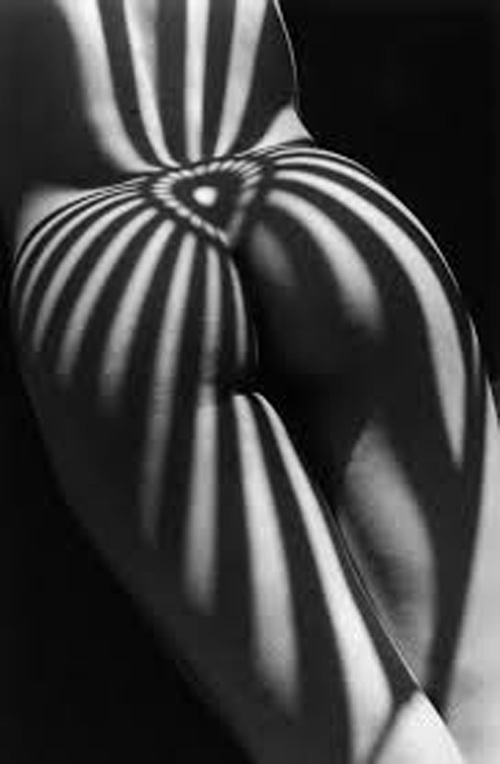 ---
PIN UPS FROM THE UKRAINE
---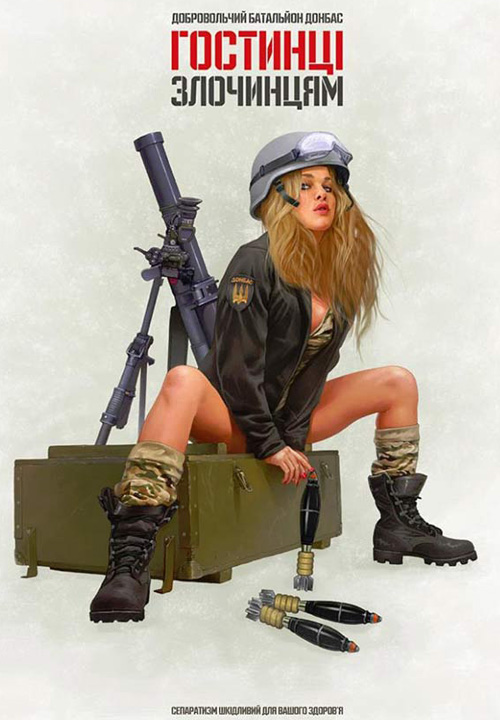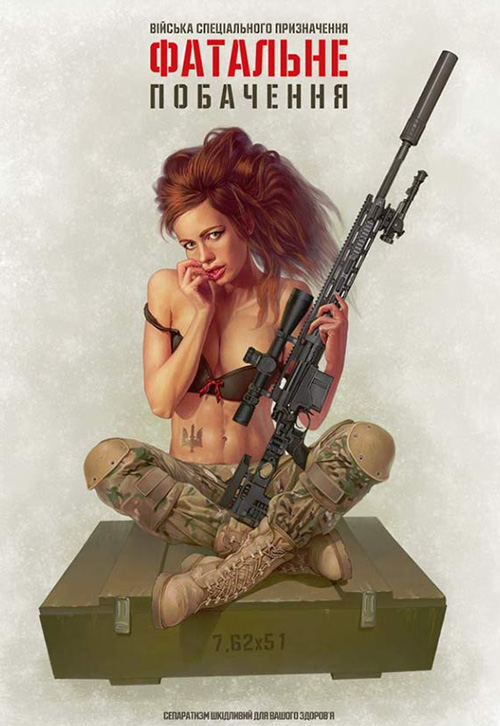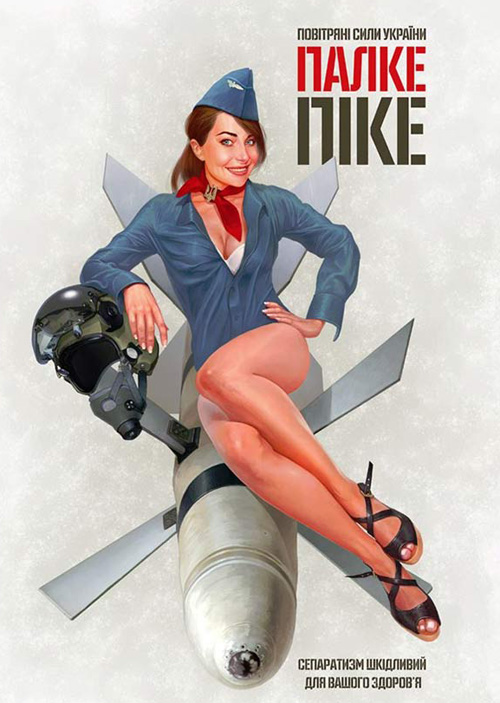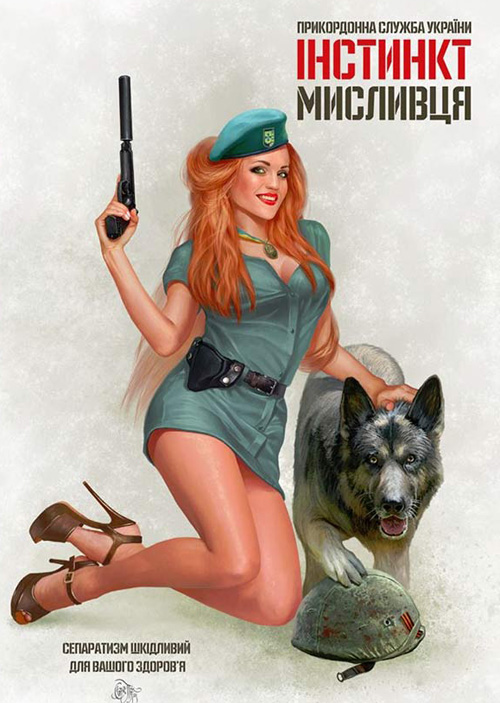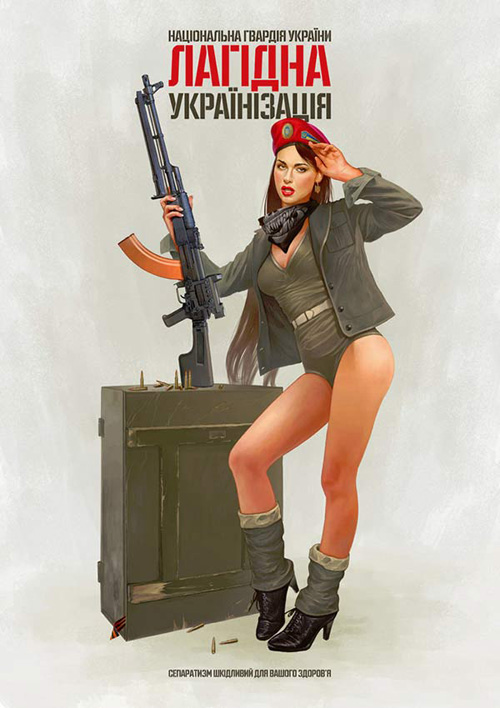 ---
GET A PAIR! ONLY $12.99 AT COSTCO. OOPS! FORGOT TO MENTION, THE GLASSES ARE ON SALE FOR $5.99. WHAT A DOUBLE D DEAL
---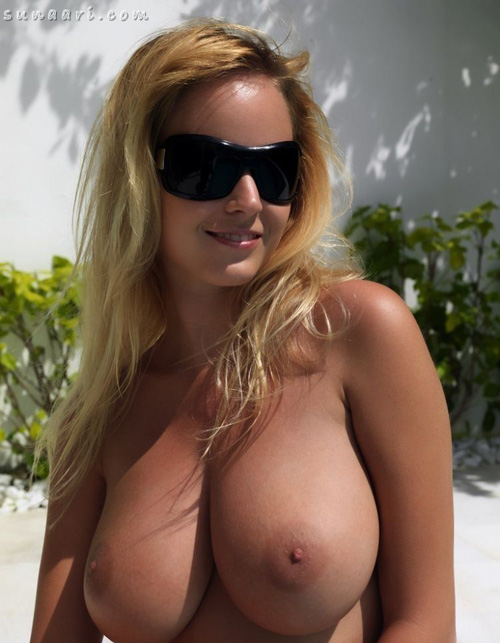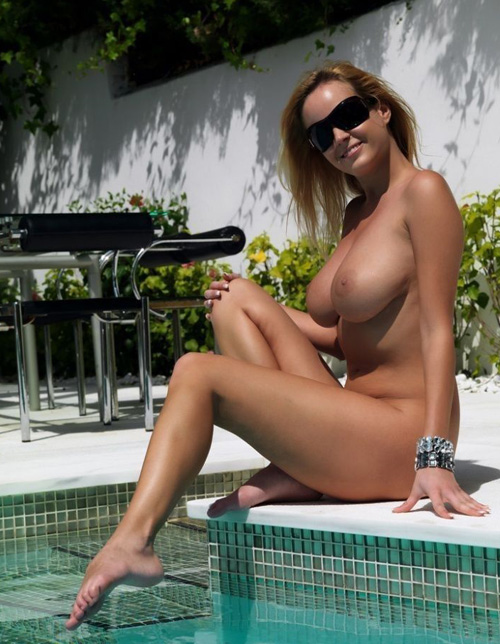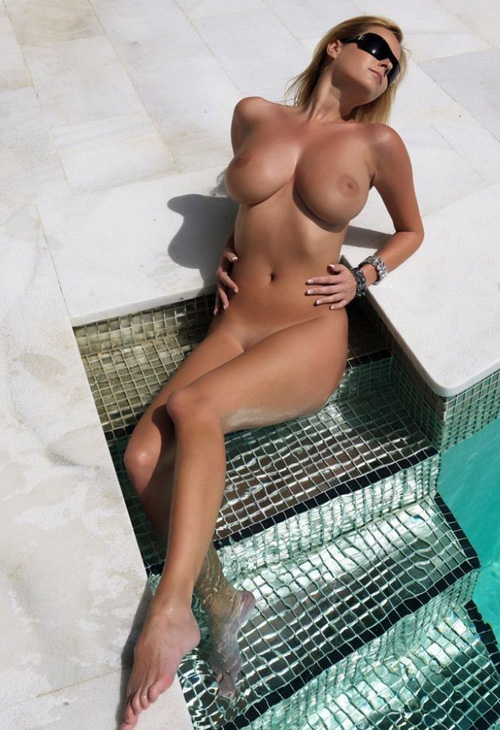 ---
THE PIN-UPS OF ROLF ARMSTRONG
---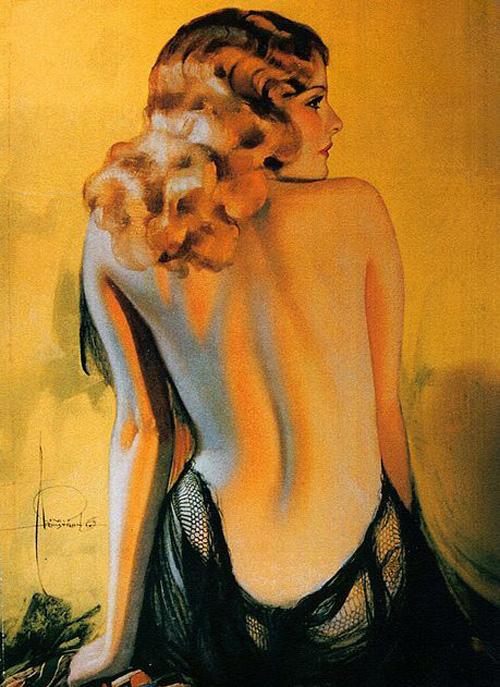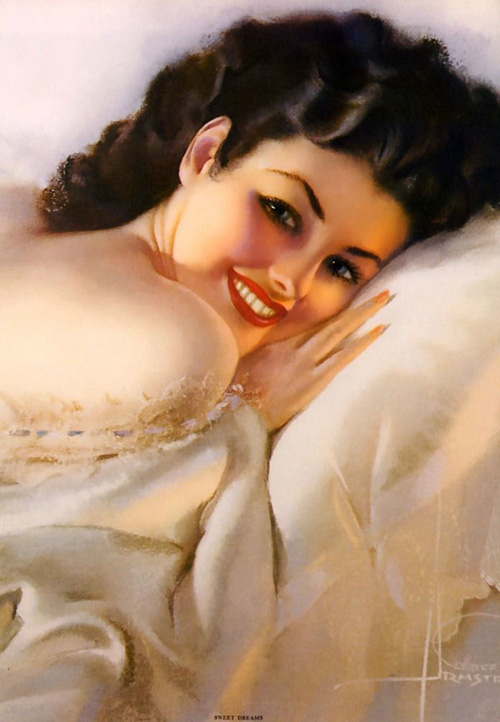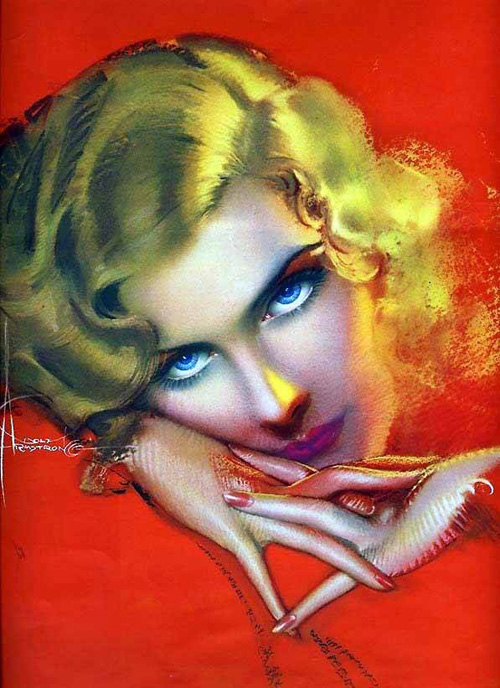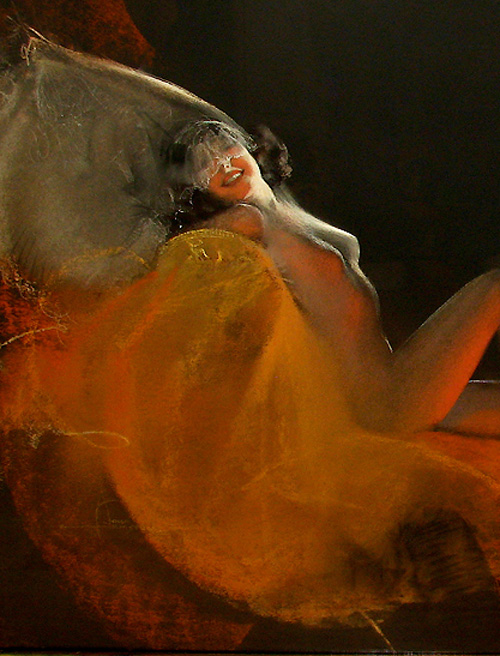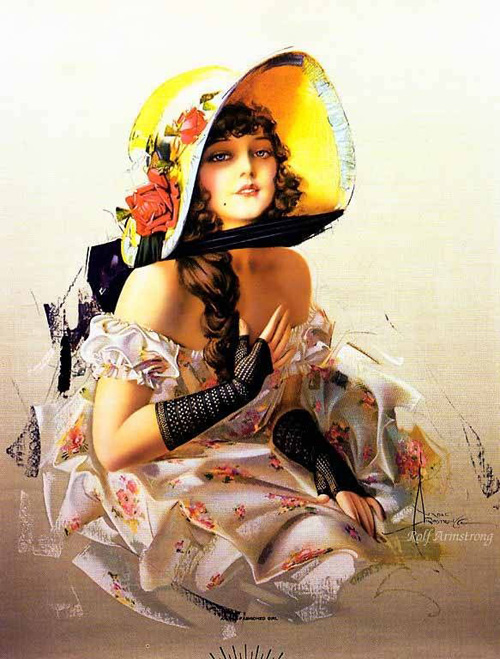 ---
SQUAW BREAD
---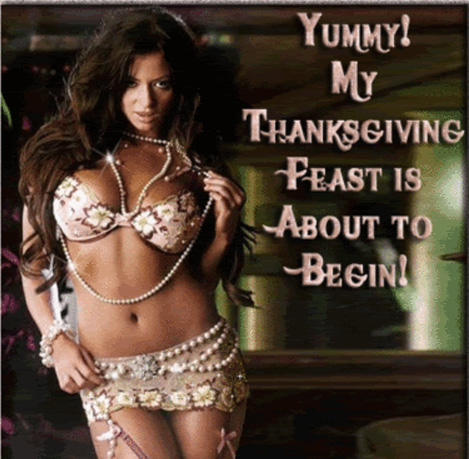 ---
HAPPY HALLOWEEN!
---
Hey PIGster's of the scary persuasion. You probably thought we would pay tribute to Elvira, Mistress of the Dark this Halloweeen Wrong. We've got some really spooky this postings and possible suggestions for Halloween costumes. We have some suggestions for you that will scare the living shit out of your candy dispensing neighbors.
Caution: You have been warned.
Wanna be the first on your block to wear the "Stretching The Truth" mask? Heres, San Fran Nan.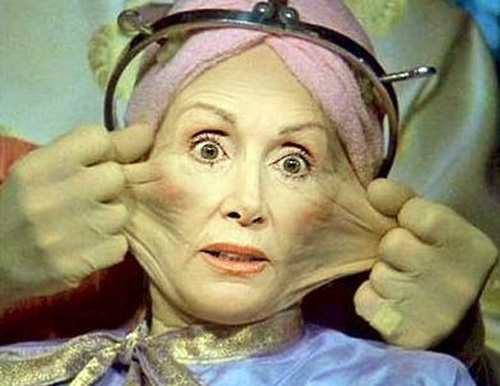 Here's the Al Franken "Cuddler" costume. Quite frightening. Poor Teddy bear.
This is not the Creature From The Black Lagoon, but with this mask, you are guaranteed to scare the hell out of your neighbors and have them fork over a bagful of candy just to get you the hell out of the "Hood.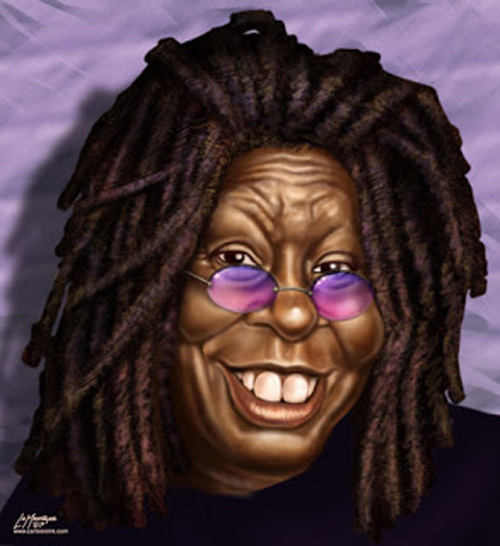 Hey kids, when you see the the little candy begging squirt approaching your home with a Rosie O'Donell mask, be prepared to wear blinders and have a filthy sock on hand to stick in her mug.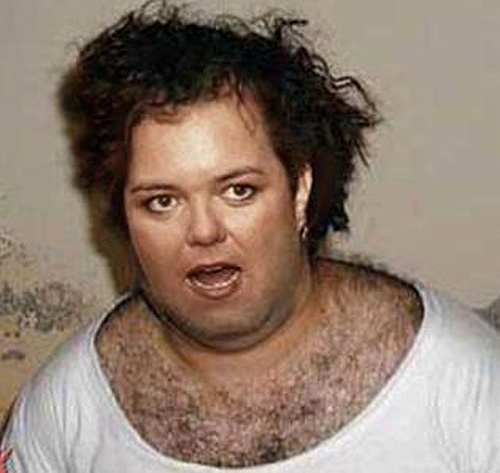 Very Scary: The Messiah With His Pen And Phone. Kiss your Constitutional Rights Good-Bye. Golf clubs and rolling papers not included.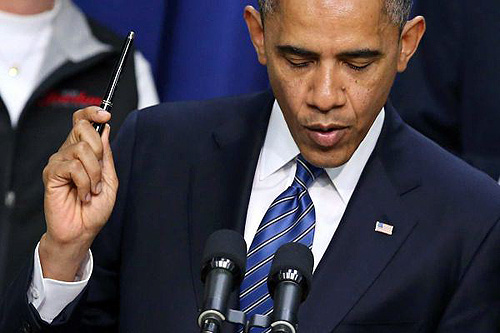 If you want to be a total tool and wet blanket on Halloween, you need the Moochelle Mask. The ultimate Hobgoblin when it comes to confiscation of little kid's Halloween take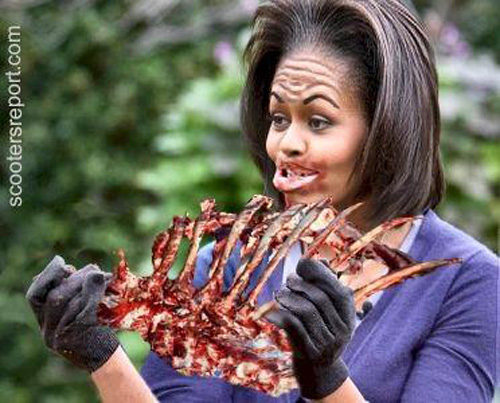 Let's amplify The Moochelle mask with the Food Furher, none other than Michael Bloomberg. Probaby worthy of an ass- kicking in New York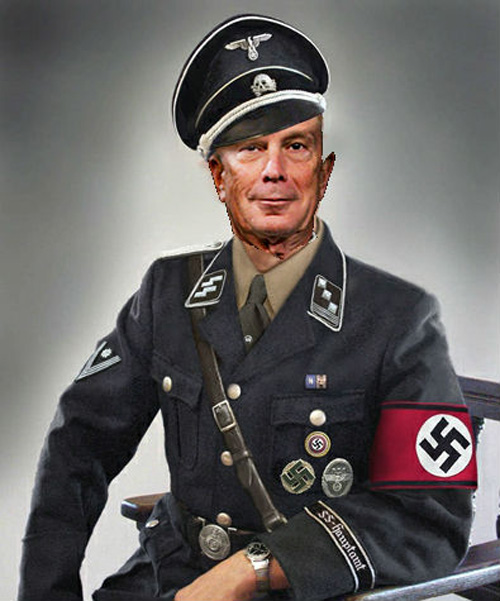 Enough kidding around if you happen to be of the Korrectnik nature that has a deep fear of putting two feet on Reality Street, watch your Gummy Bears, as he will entertain and enlighten you with his Hammer when he shows up at your doorstep. Attitude way included.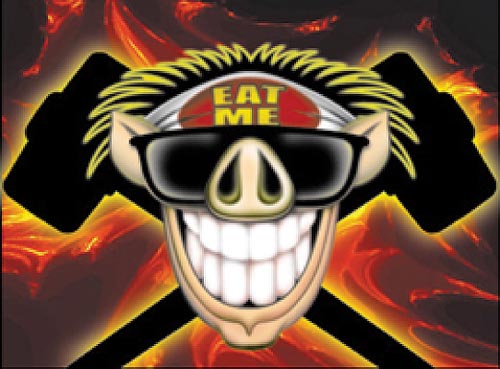 If someone shows up wearing this, and if you are allergic to Truth, Humor, Facts and Fun, call the authorities..STAT.
---
THE ART OF YUEHUI-TANG
---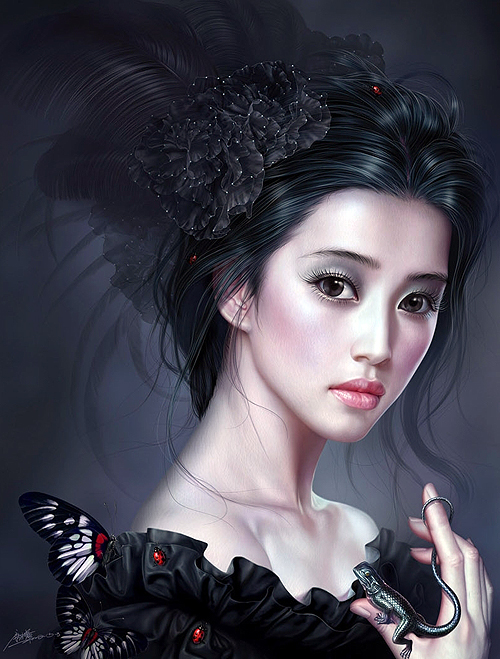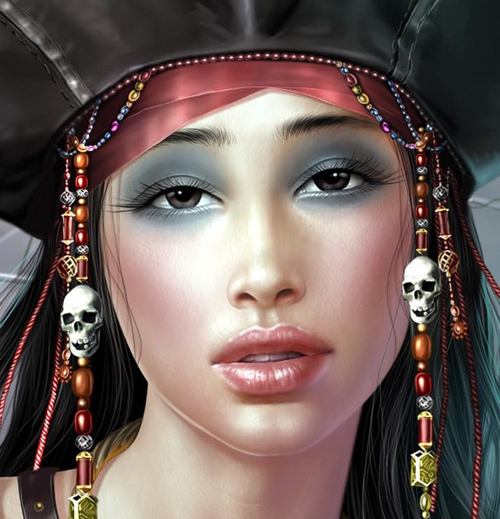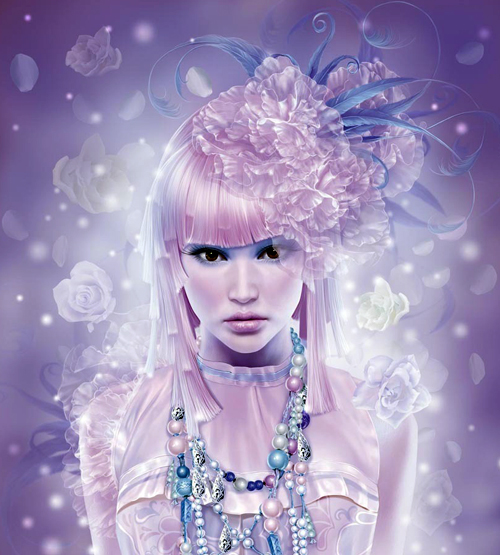 ---
AUTUMN: SWEATER PUPPY SEASON
---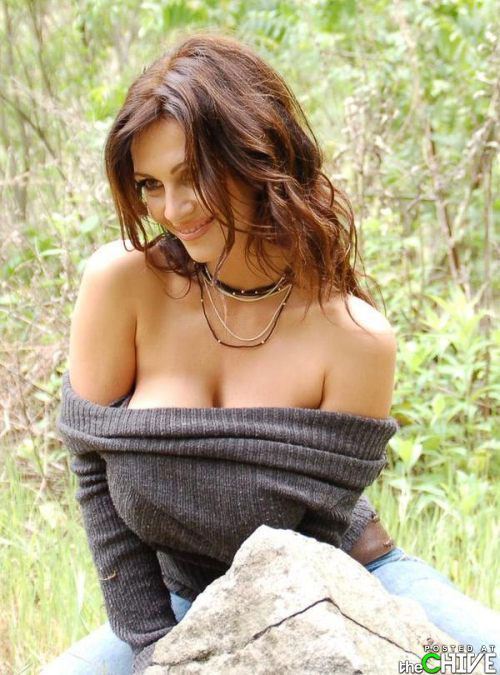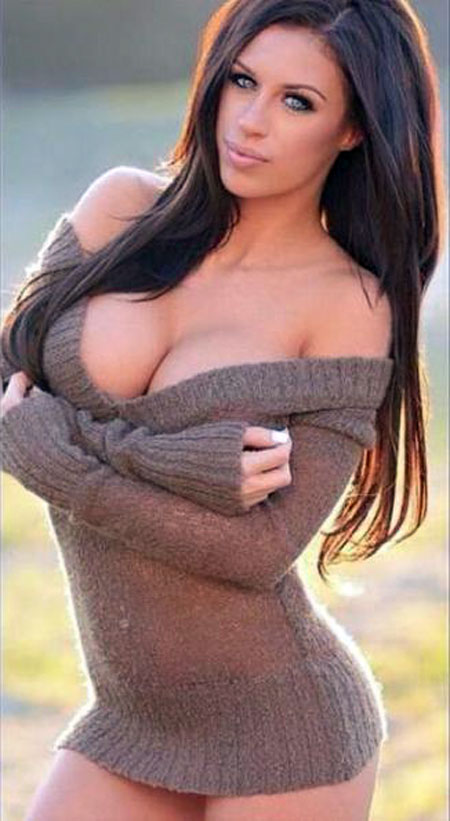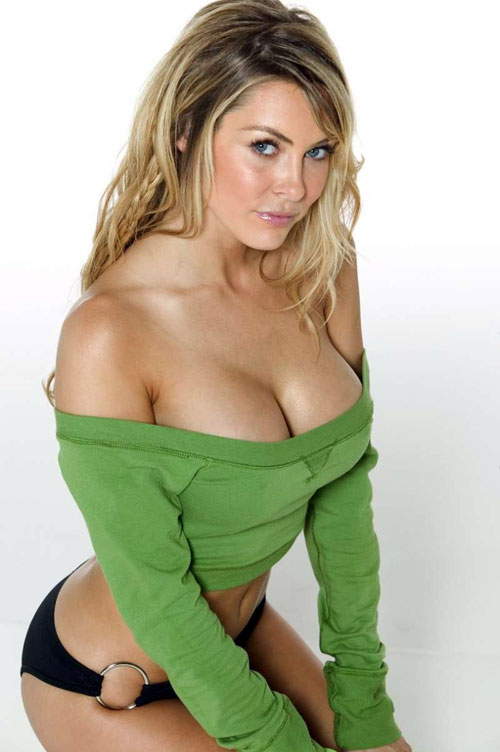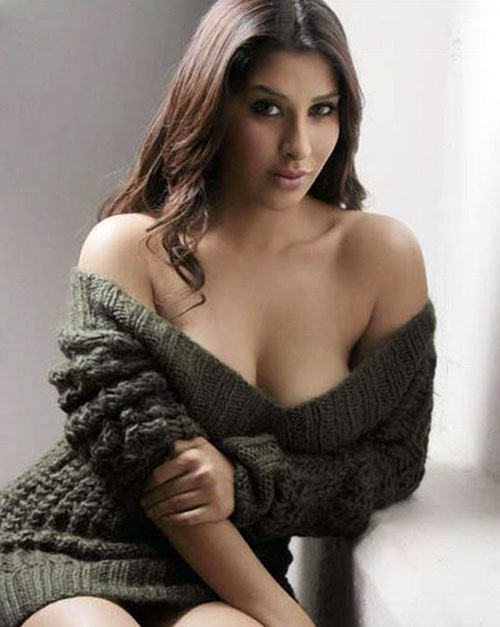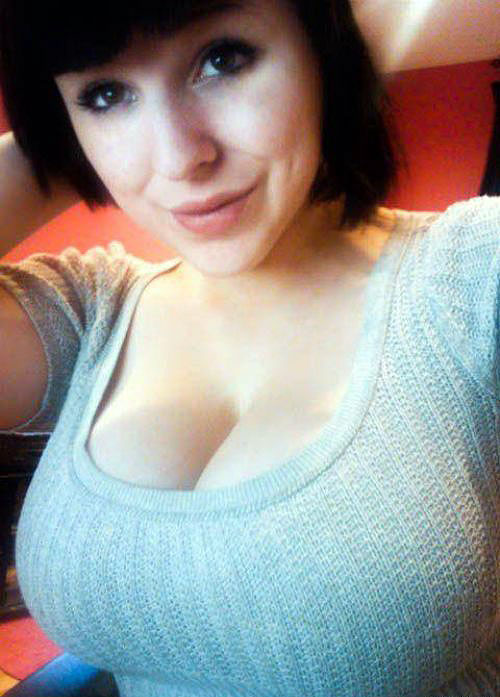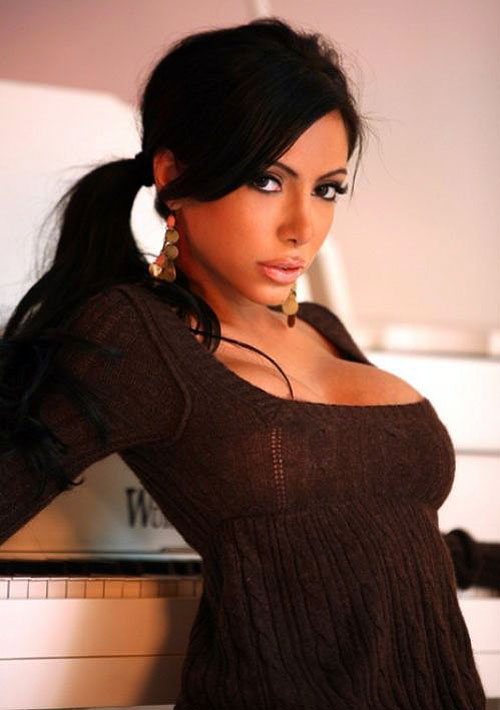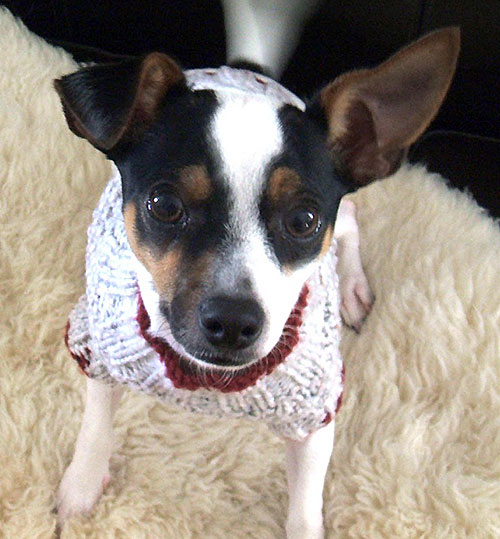 ---
WAKE UP AND SMELL THAT FLOWER
---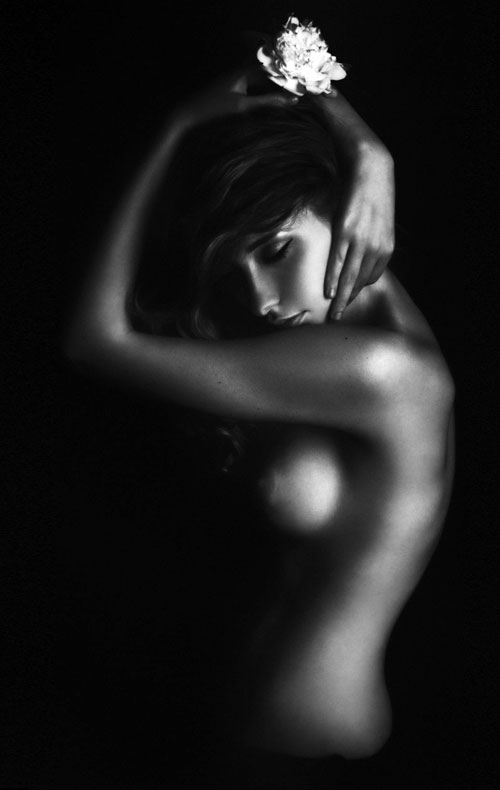 ---
THE IMAGERY OF BELA BORDOSI
---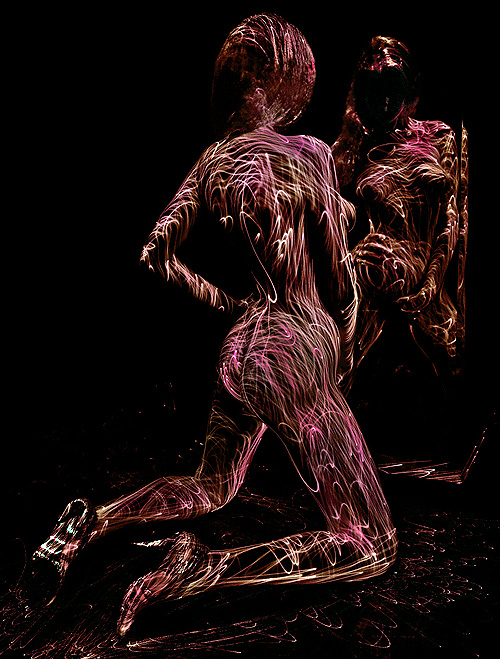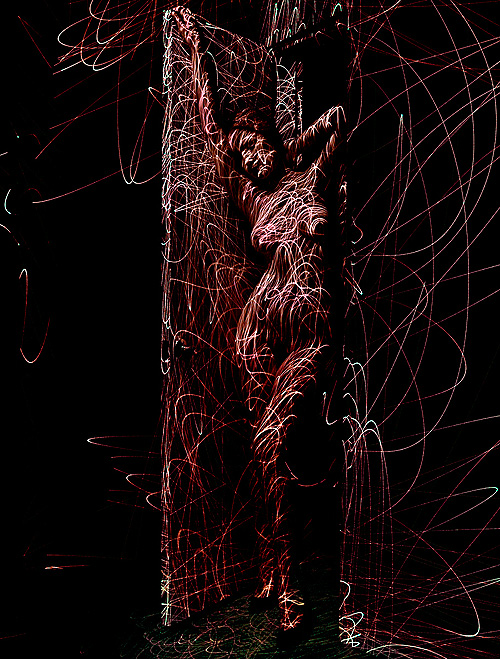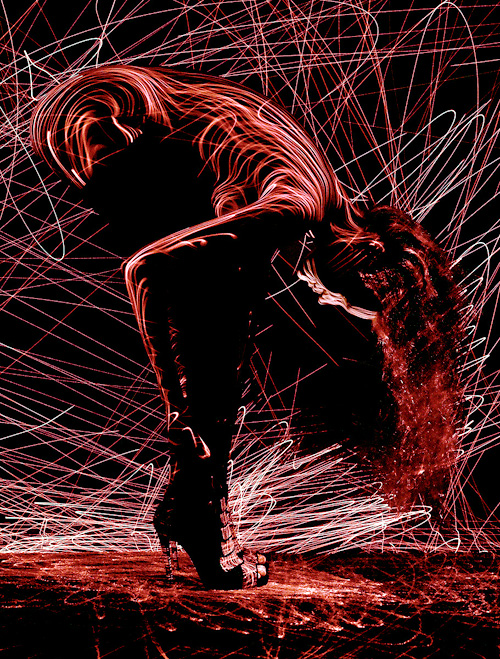 ---
SIDEBOOB SELFIES
---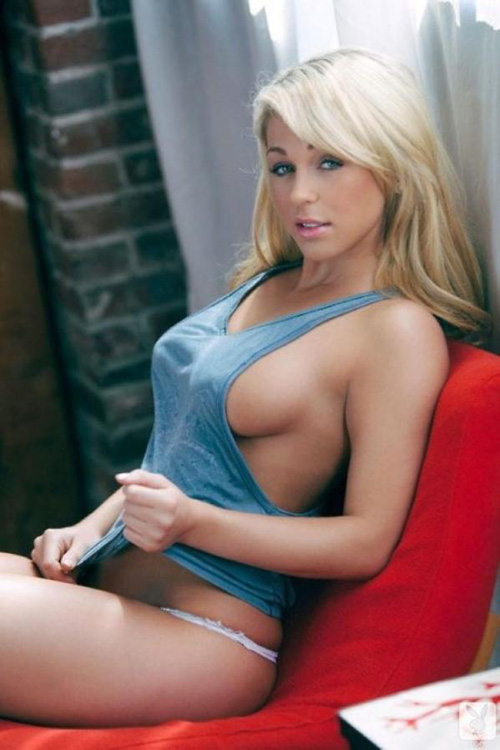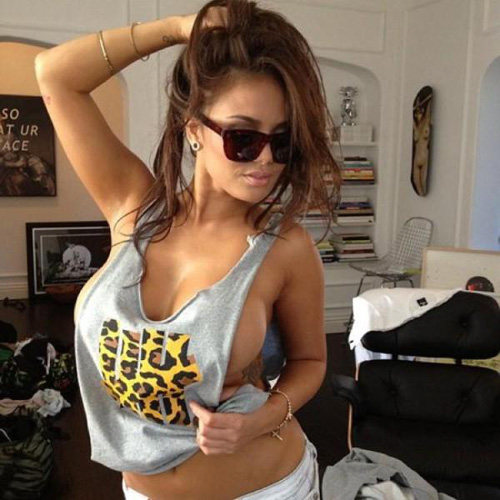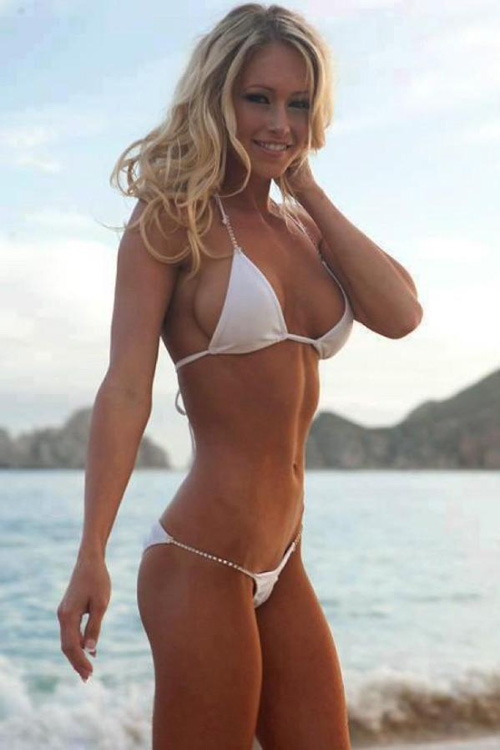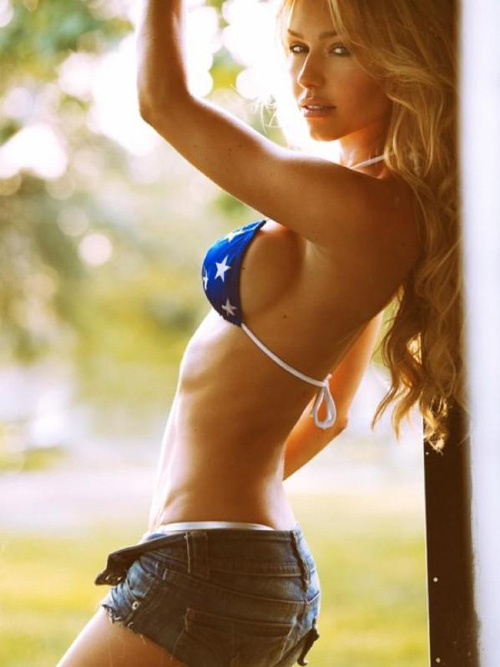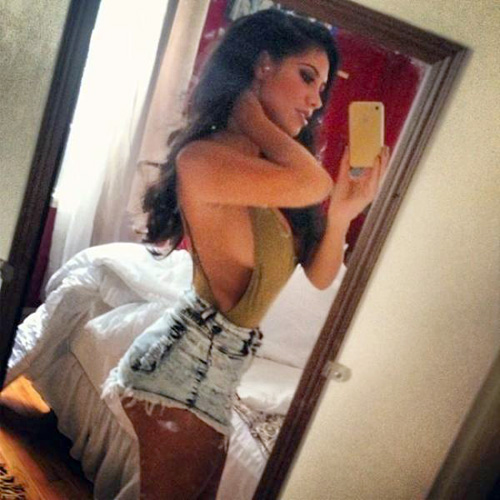 ---
ISRAELI WOMEN | HOW MUCH MORE KOSHER CAN YOU GET?
SHALOM!
---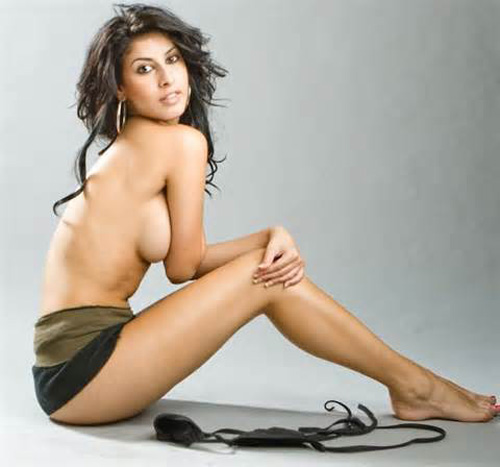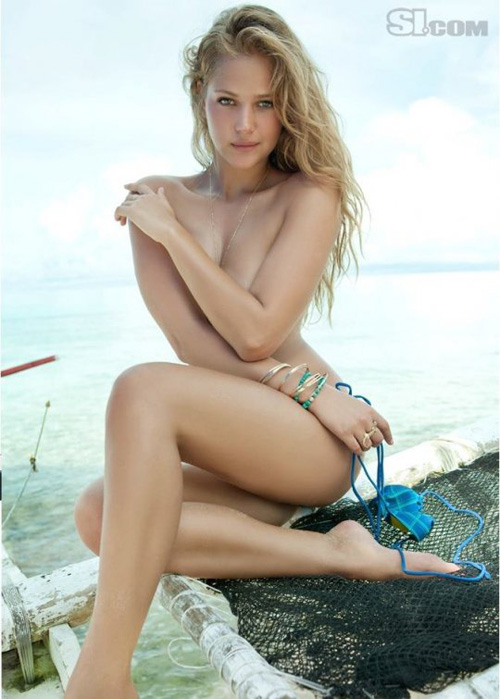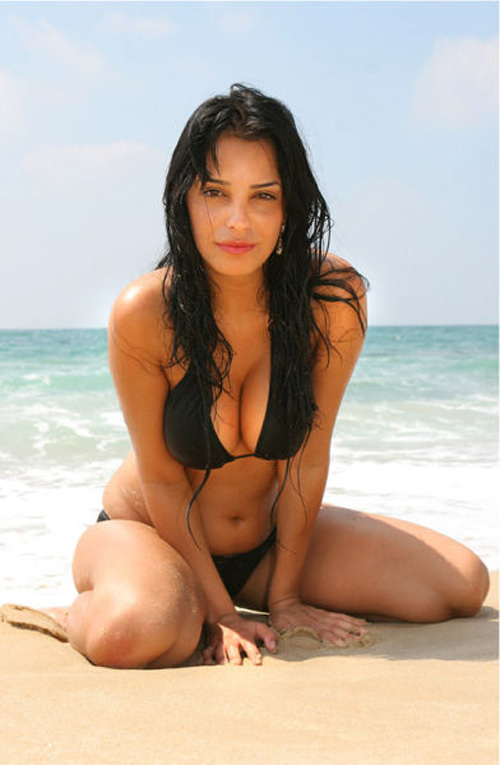 ---
VEGAS, ANYONE?
---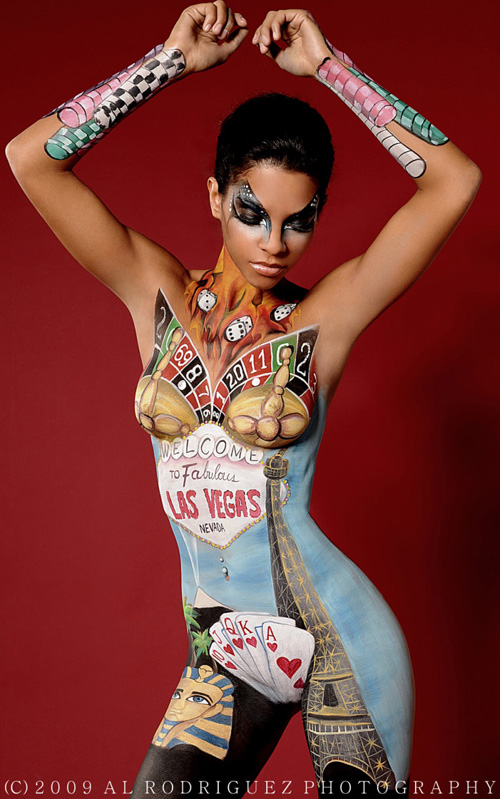 ---
FIREWORKS
---
Meet Lindsay Marie. She's a bit unorthodox, but we love her patriotic spirit and choice of colors.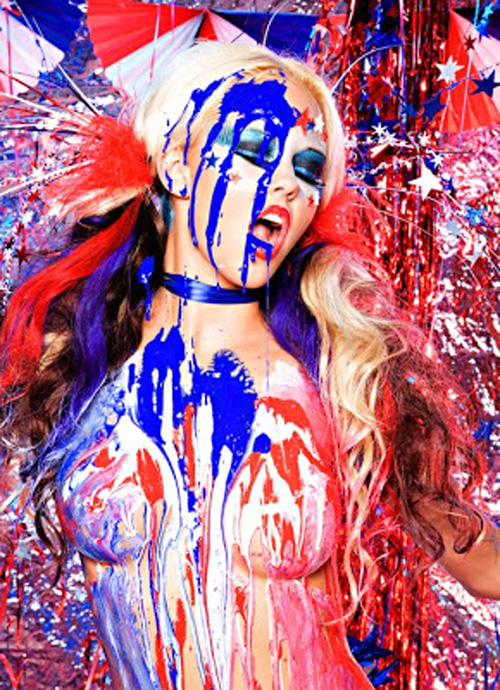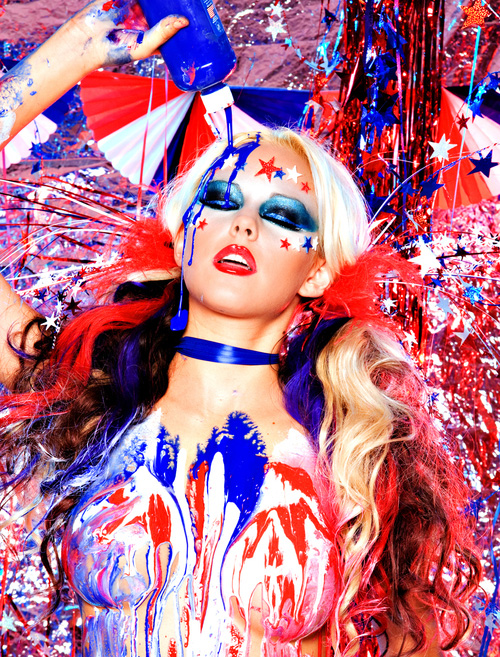 ---
FOUR EYES FOR YOUR EYES
---
There is a certain mystique about a woman that wears glasses and wears them well. The old Foster Grant commercials had an advertising slogan that went: "Isn't that you behind those Foster Grants?"
Well, we really do want to know about women wearing stylish glasses and begs the following questions:
• Is she a physicist, brain surgeon, rocket scientist, CEO or just an all-out brainiac?
• Is she a nerd, dweeb, geek, bookworm, clutz, ditz, wallflower or social misfit?
• Was she once the 'Ugly Duckling' in school that got teased and somehow grew into 'Holy Hotness' status and gets the last laugh by showing her hotness off?
• Most importantly, is she using those glasses as fashion accessories to divert attention away from her, accentuate her fine features or disguise the fact that deep down, she is a real party animal?
Except for our last entry, you won't need a Hubble-Caliber telescope to eyeball these optically challenged, esthetcally enhanced, four-eyed females.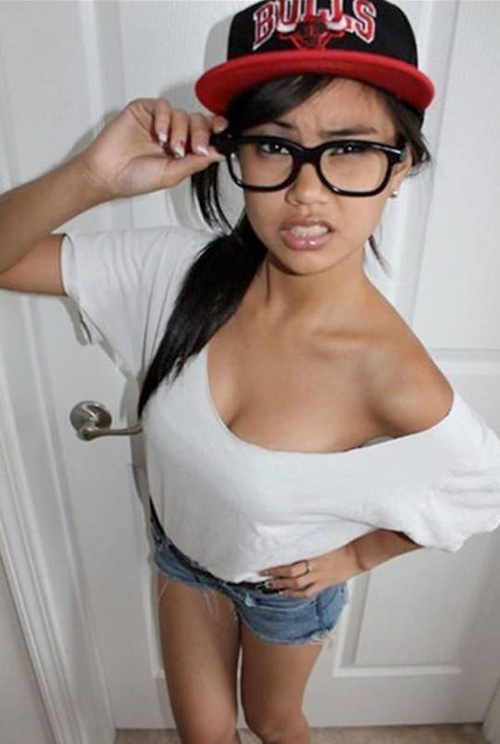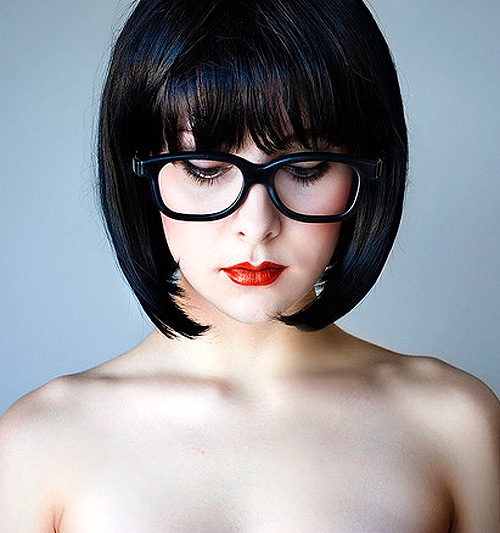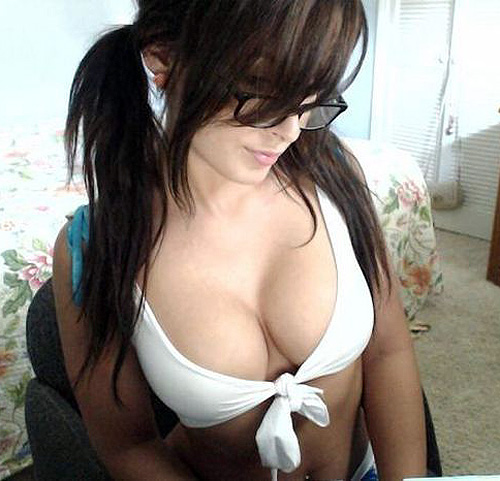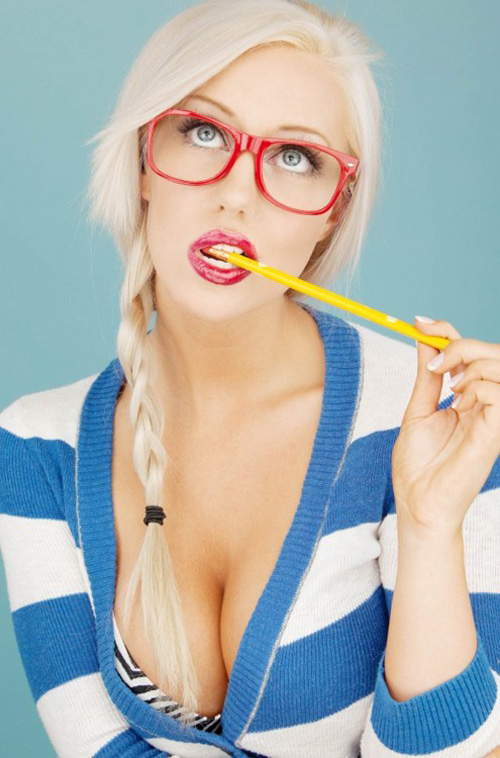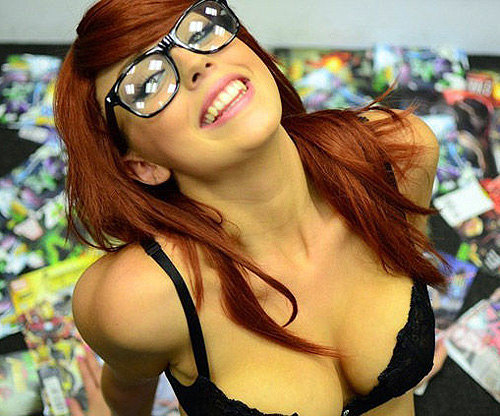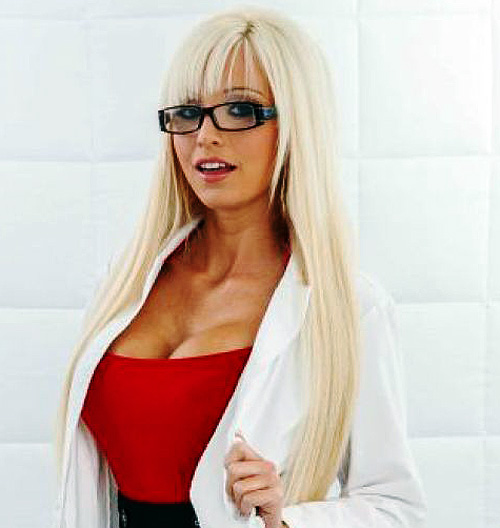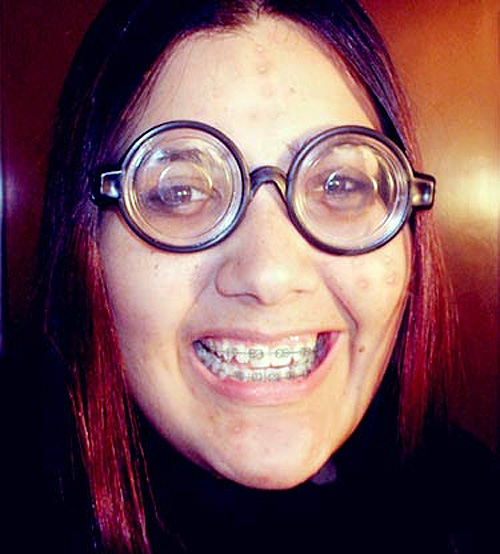 ---
TOONS: WHERE ARE THEY NOW?
LOOKS LIKE THEY'RE LIVING HAPPILY EVER AFTER
---
Alice In Wonderland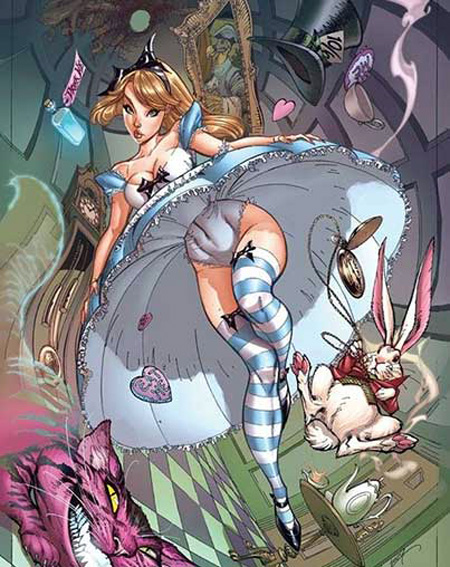 Beauty and the Beast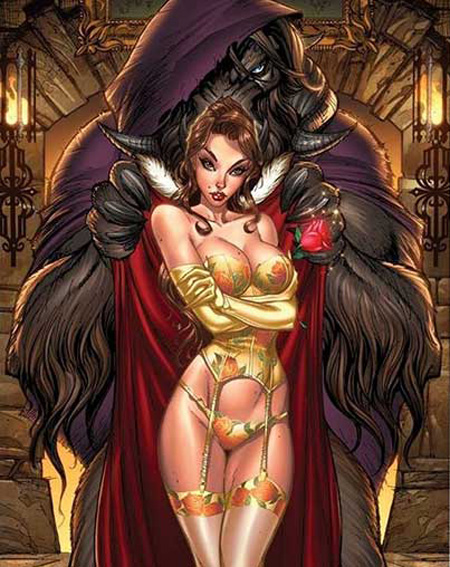 Cinderella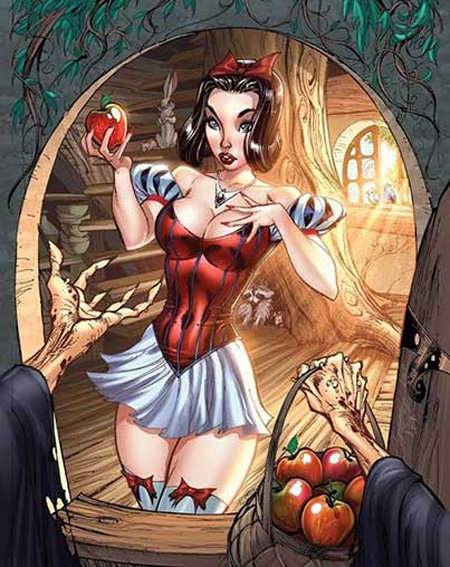 Fantasia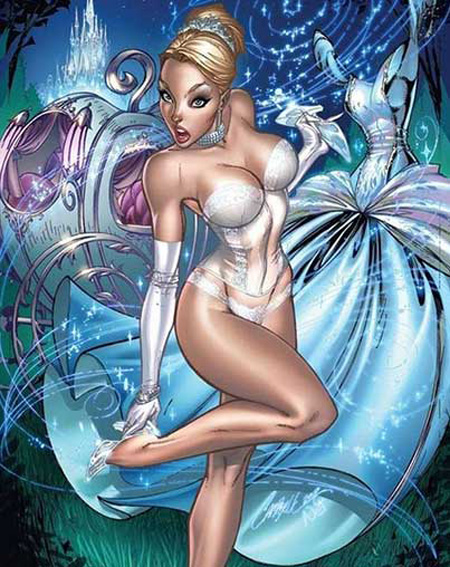 Goldilocks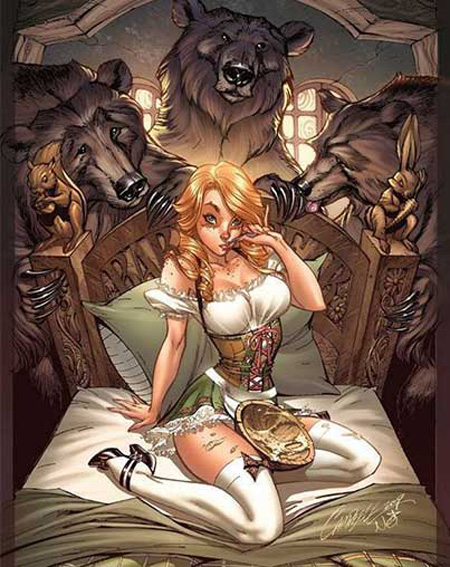 The Little Mermaid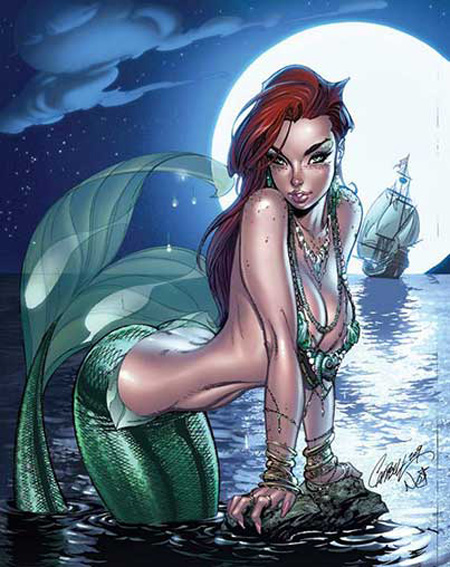 Red Riding Hood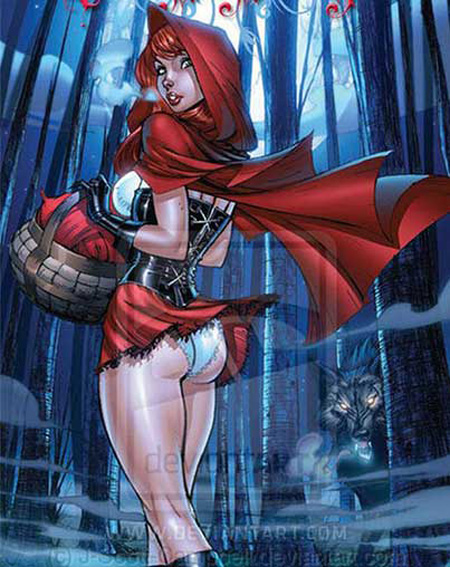 Sleeping Beauty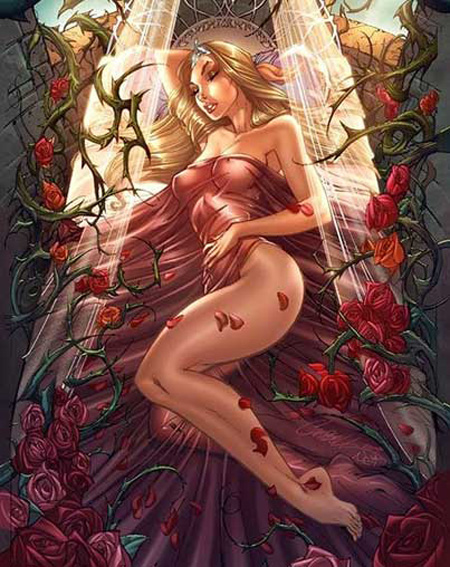 ---
IN SHAPE
---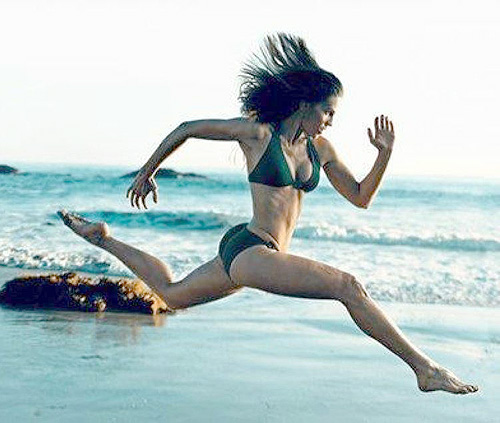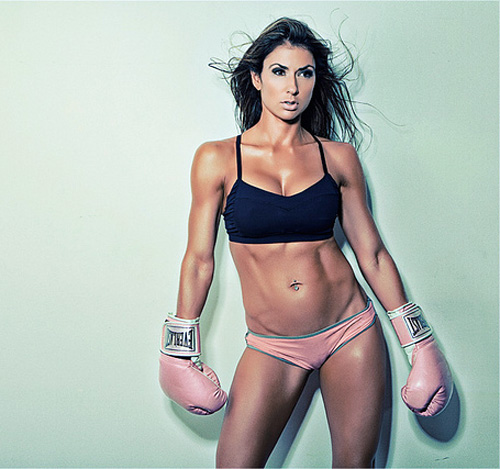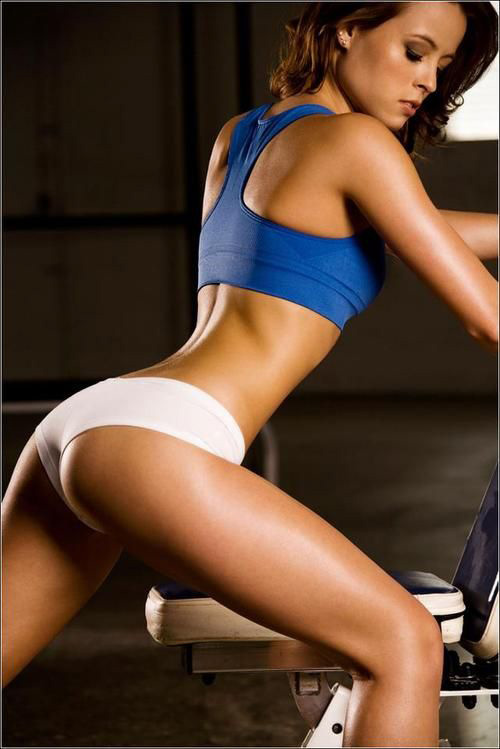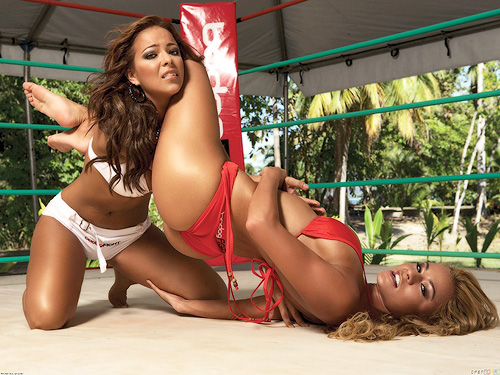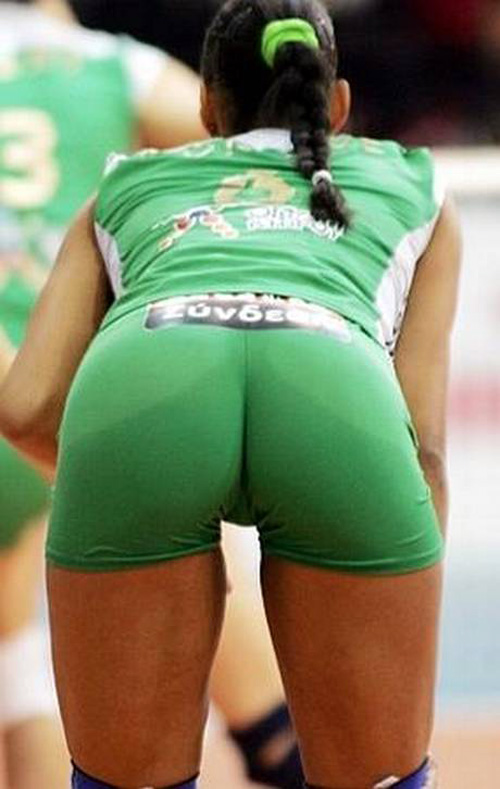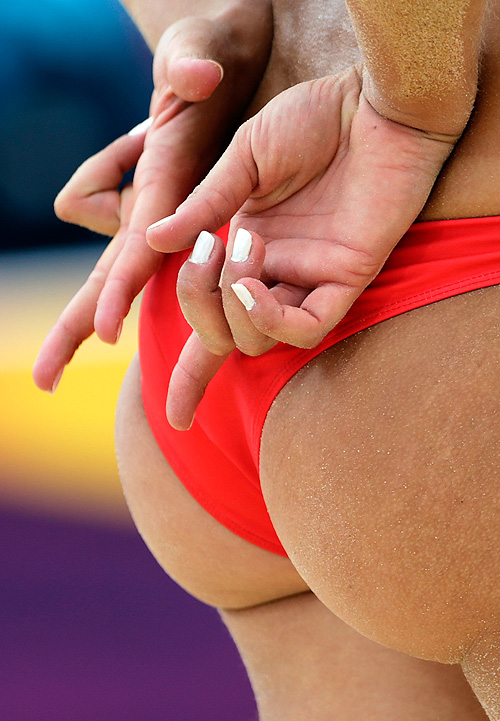 ---
BODY ART OF THE ORIENT
---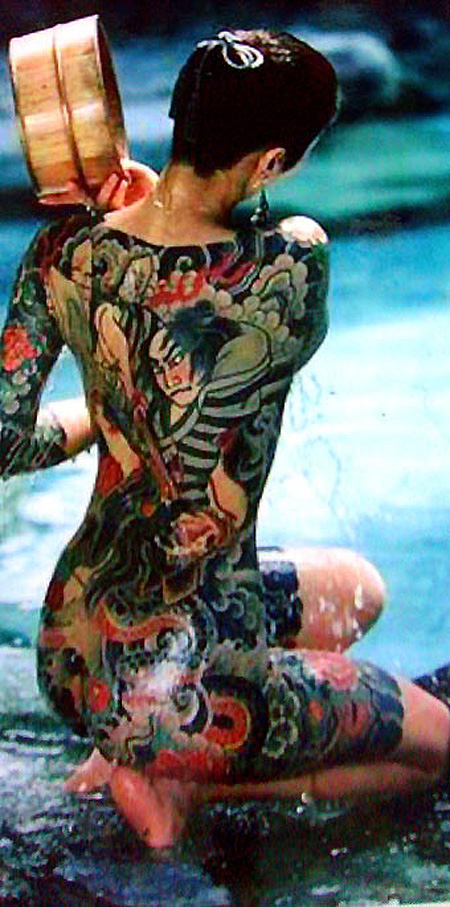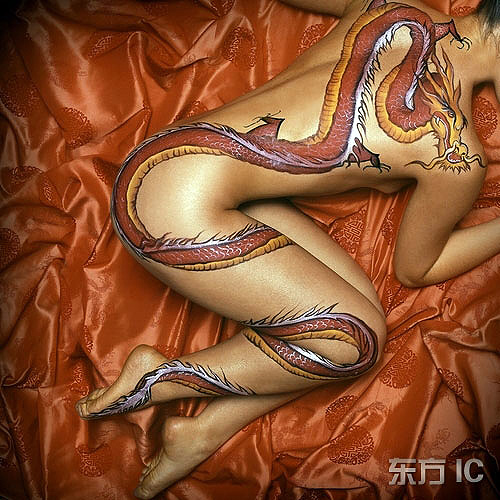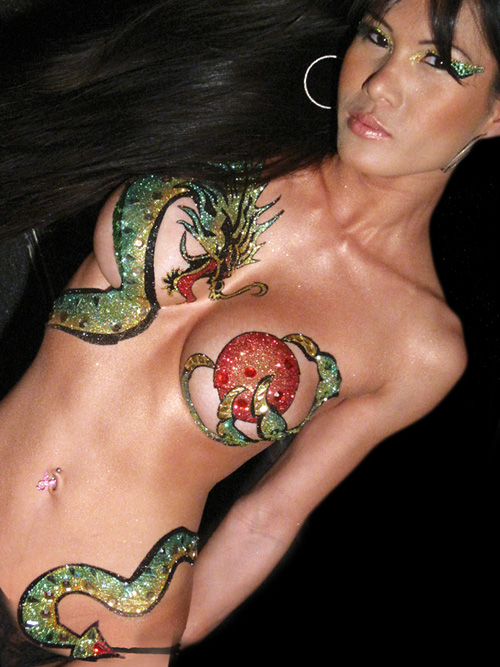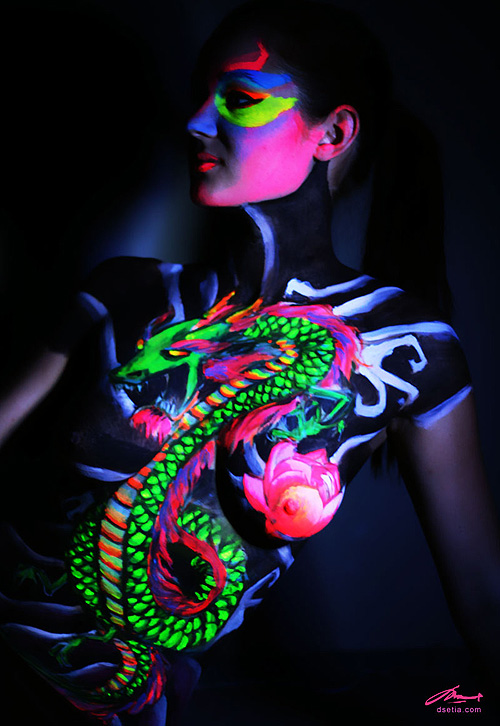 ---
YABBA DABBA DOO!
---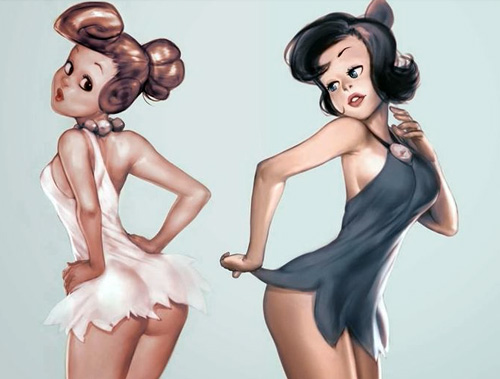 ---
THE ART OF TAMARA de LEMPICKA
---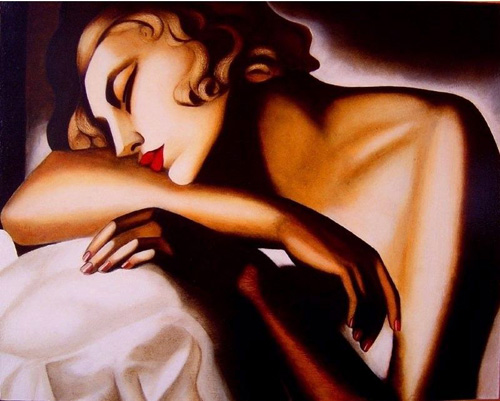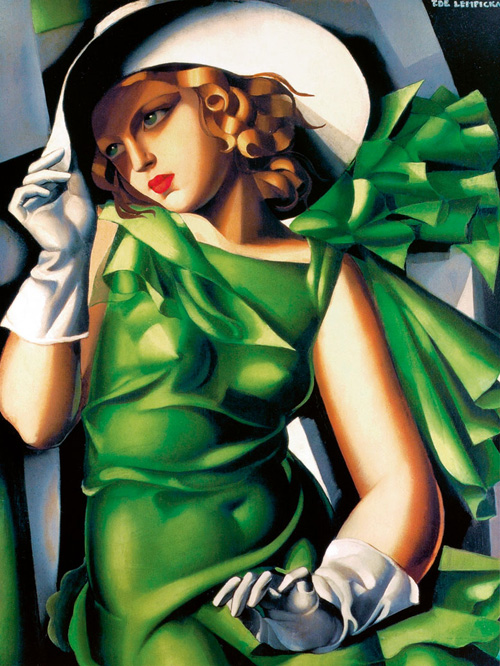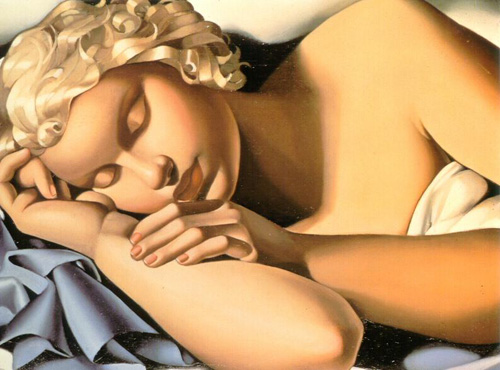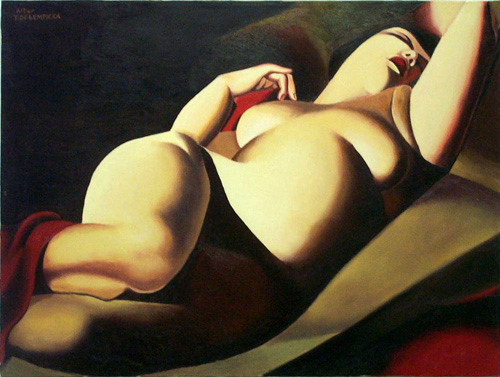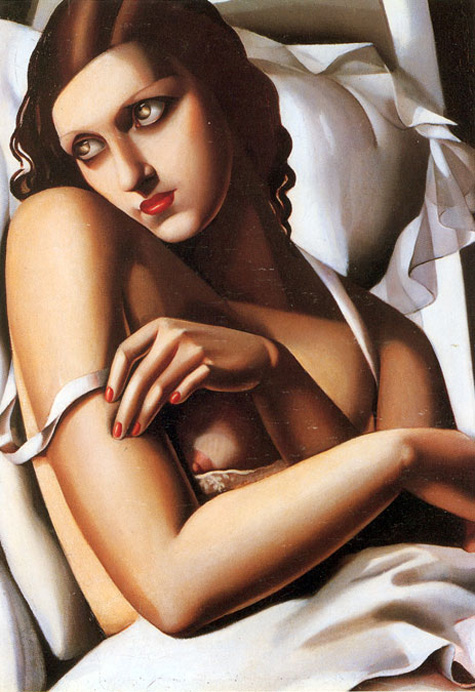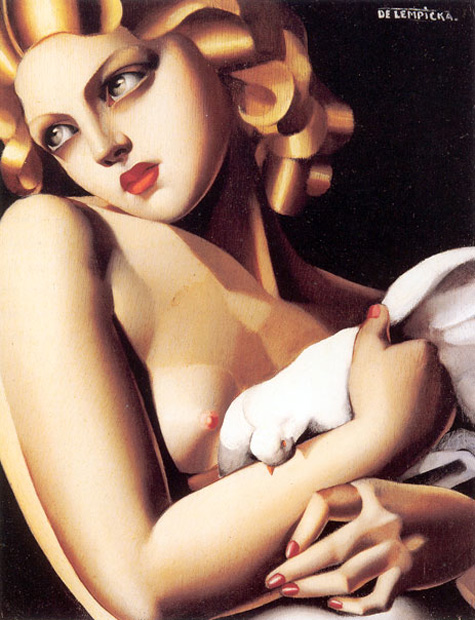 ---
HOLLYWOOD CROSSDRESSERS
---
In the wake of last night's Academy Awards and Oscar presentations and all the News Nit-Wits coverage of the actors and actresses fashions and who designed them and what they cost strutting down the red carpet, O'Hefner thought he would showcase some male, crossdressing actors in high fashion.
Don't they look just faaaaaaabulous, André?
Enjoy.
Tony Curtis And Jack Lemon in "Some Like It Hot"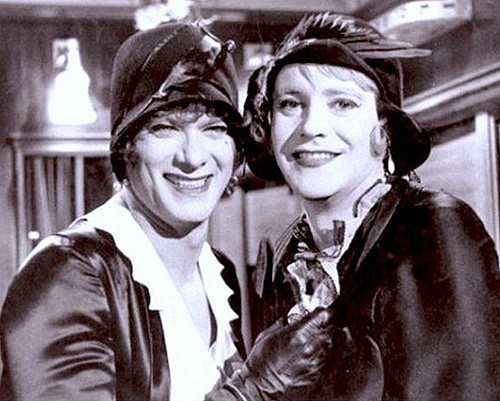 Dustin Hoffman in "Tootsie"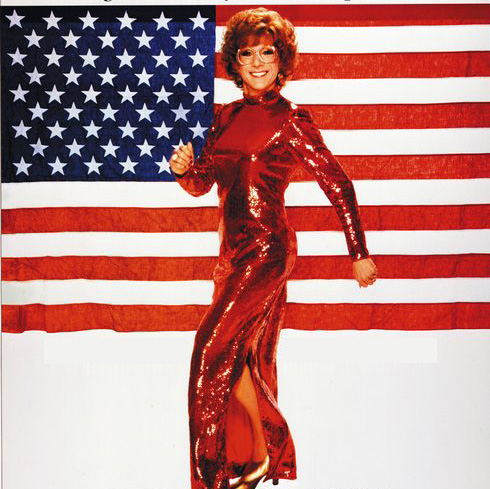 Robin Wiliams in "Mrs. Doubtfire"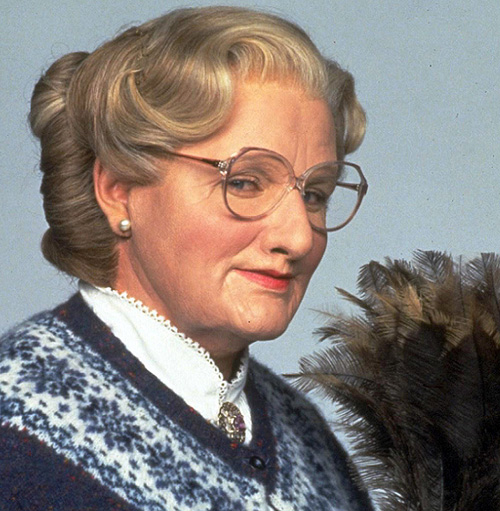 John Travolta in "Hairspray"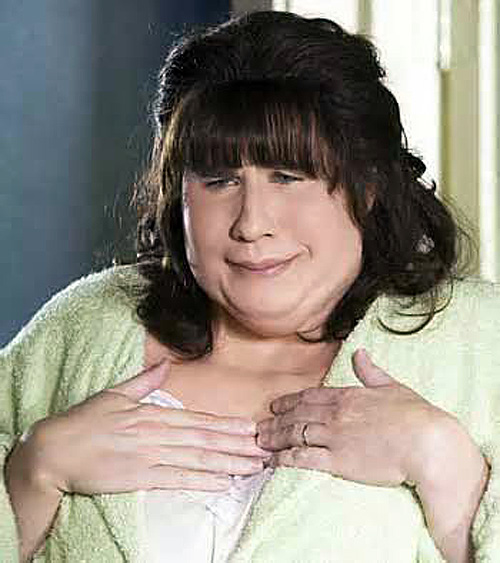 ---
HAPPY VALENTINE'S DAY
---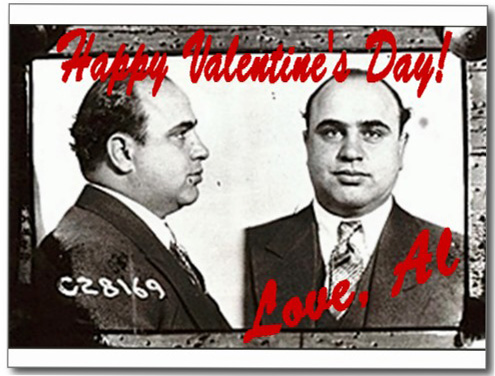 From the guy who never celebrated it right.
---
HIGH MAINTENANCE OR HIGH CLASS?
---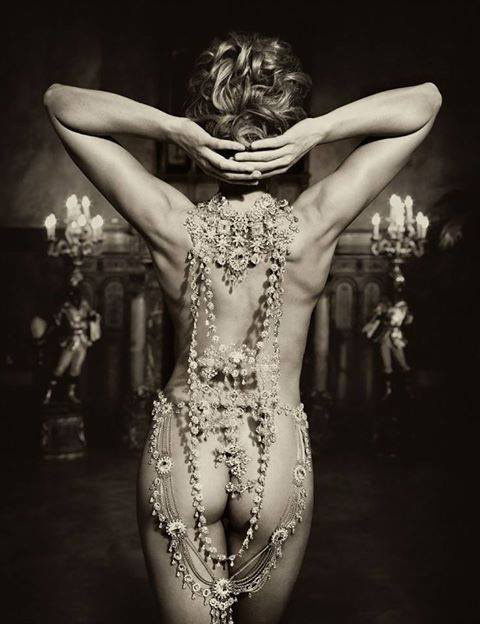 ---
AUDREY HEPBURN: ABSOLUTELY BREATHTAKING
---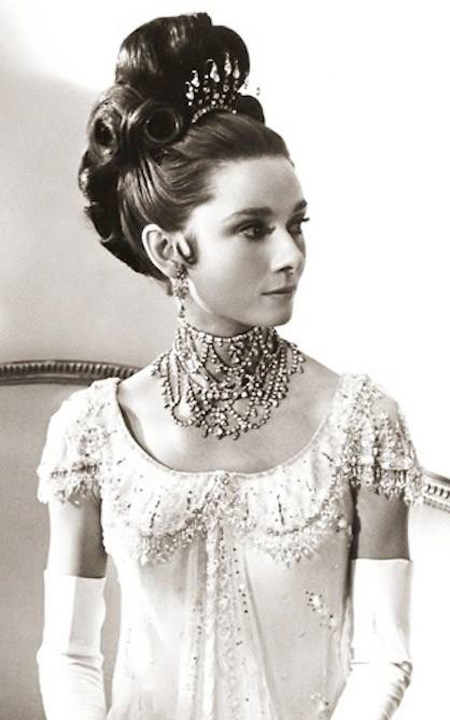 ---
RITA HAYWORTH: OLD SCHOOL BEAUTY
---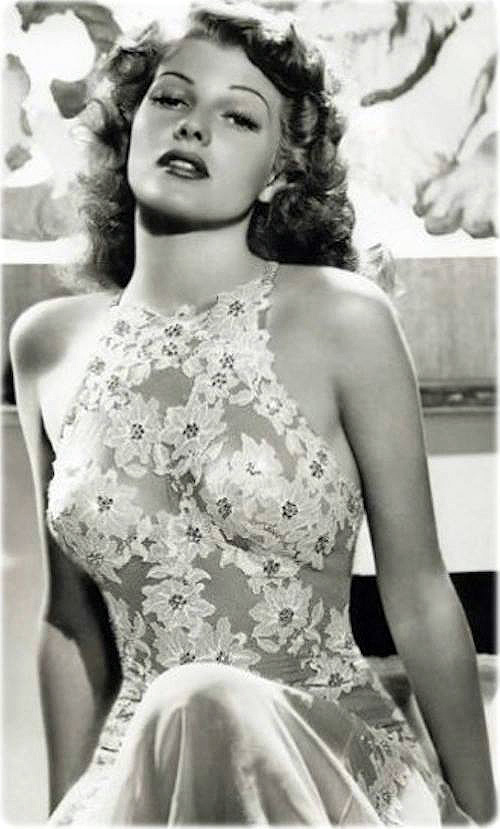 ---
THE ART OF JEREMY MANN
---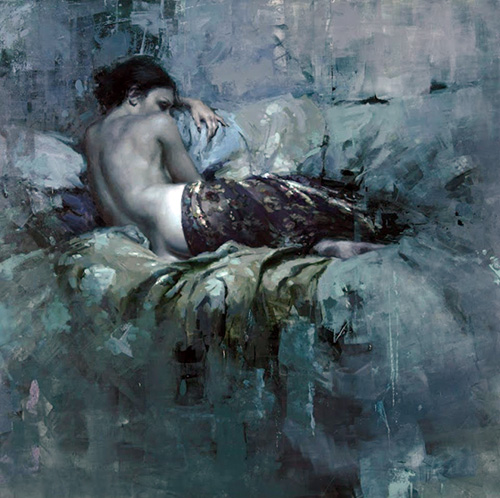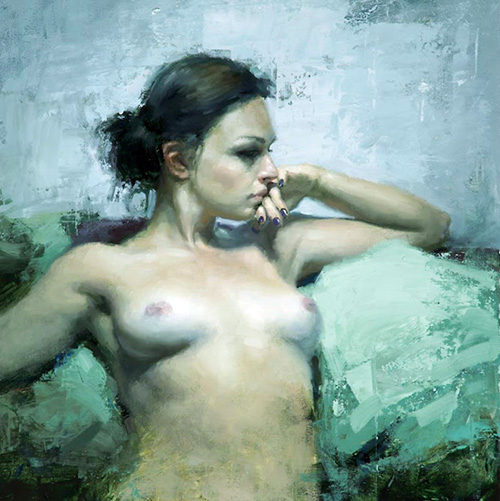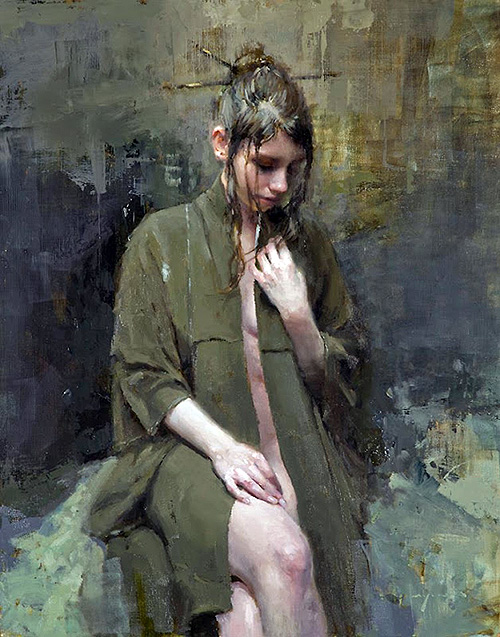 ---
DIG INTO THIS AT YOUR CHRISTMAS DINNER
---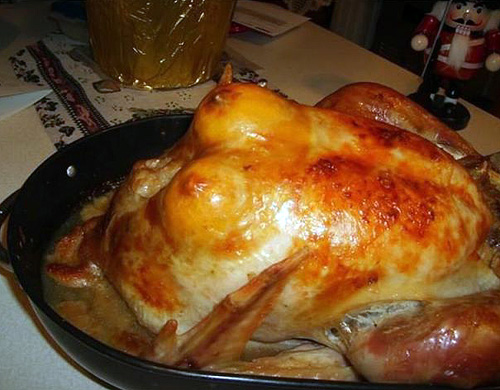 ---
DIFFERENT, BUT NICE
---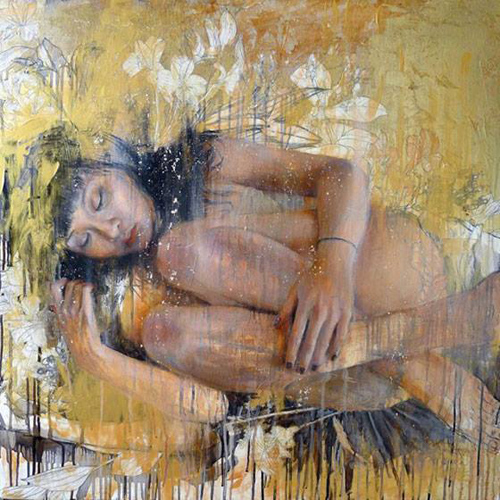 ---
STRICTLY ARTISTIC...REALLY!
---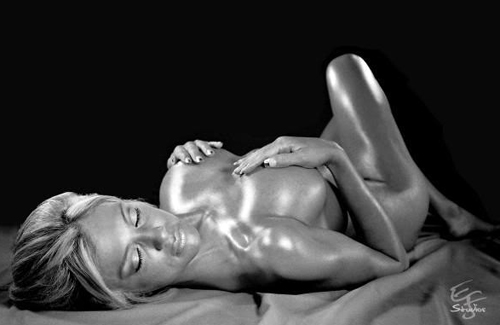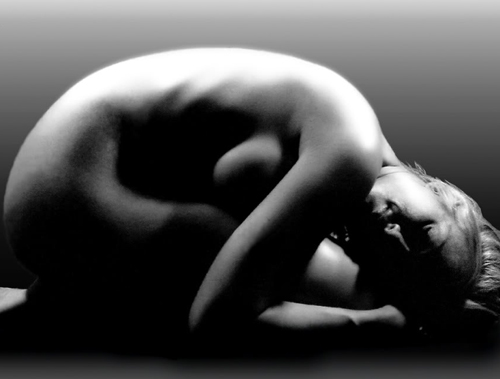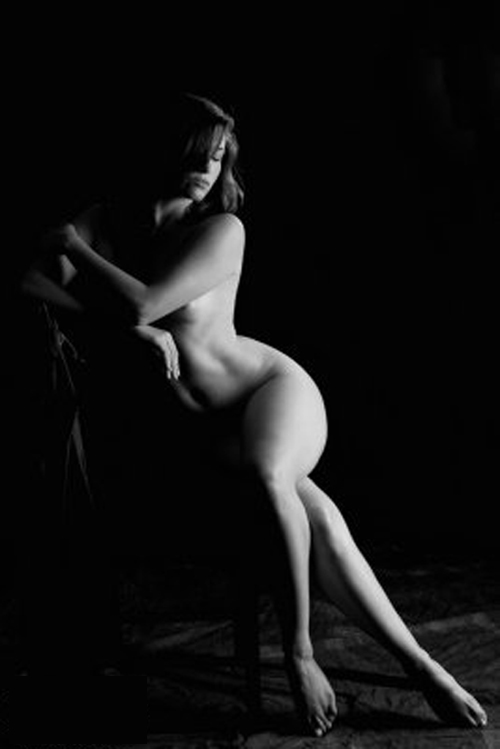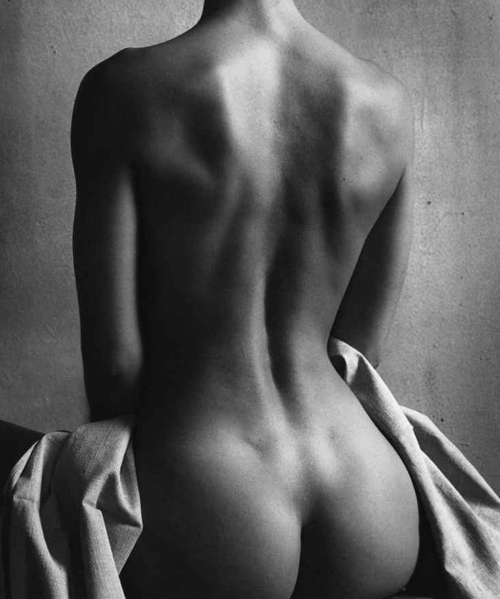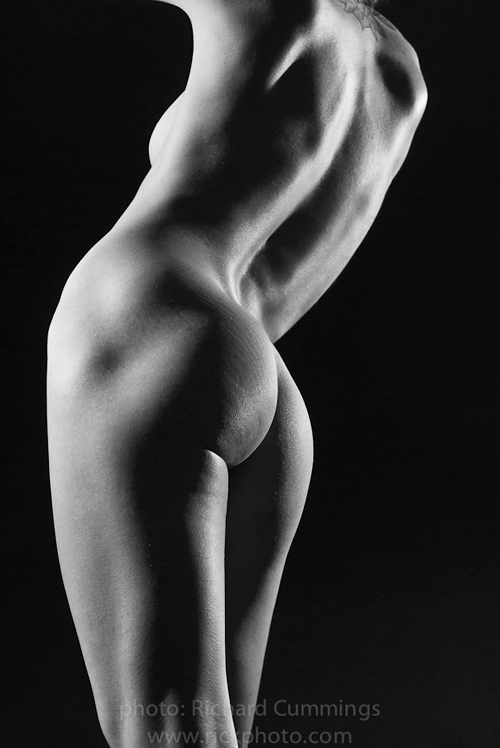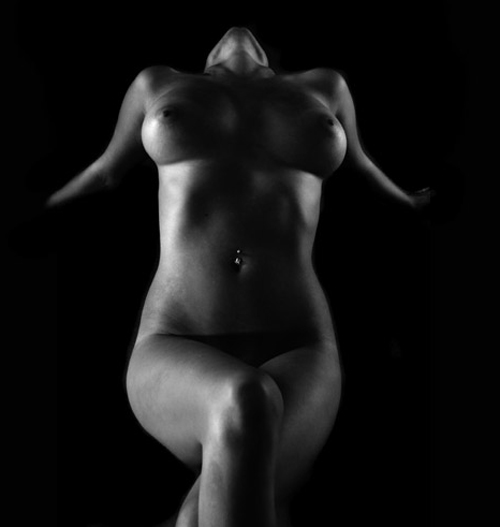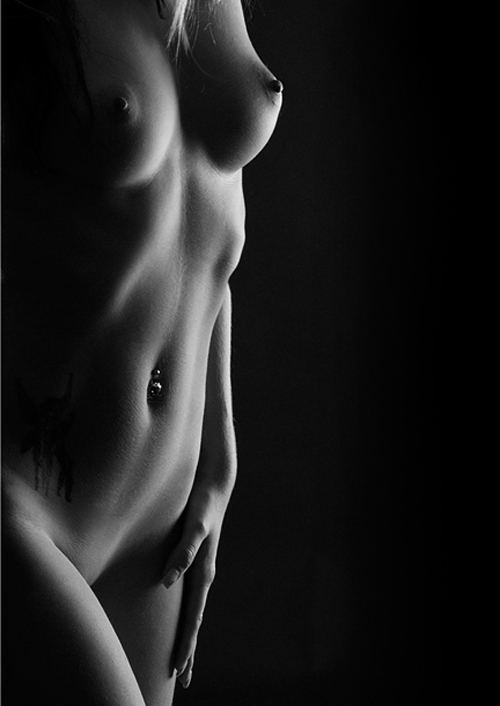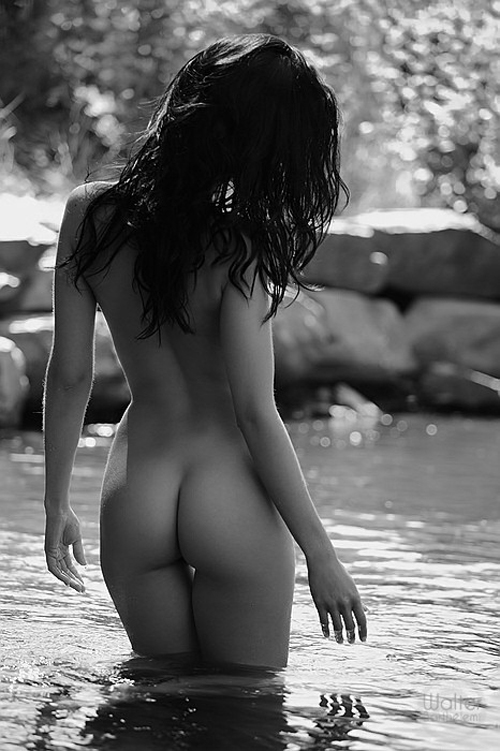 ---
FROM THE PORCUS ARCHIVES
---
There seems to be a certain PIGster who loiters around the pages of the Free State Of PIG that likes to to drink paste and chew on crayons. He sees pretty colors and paints pictures, like the ones below.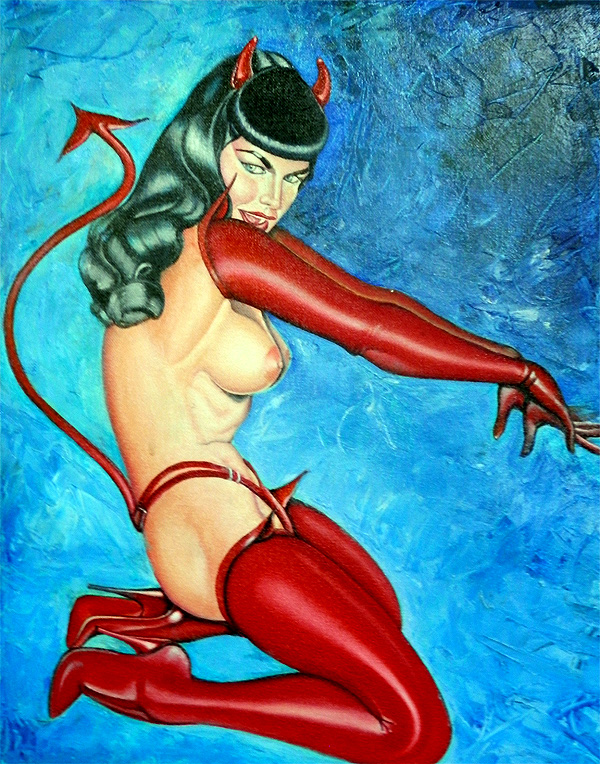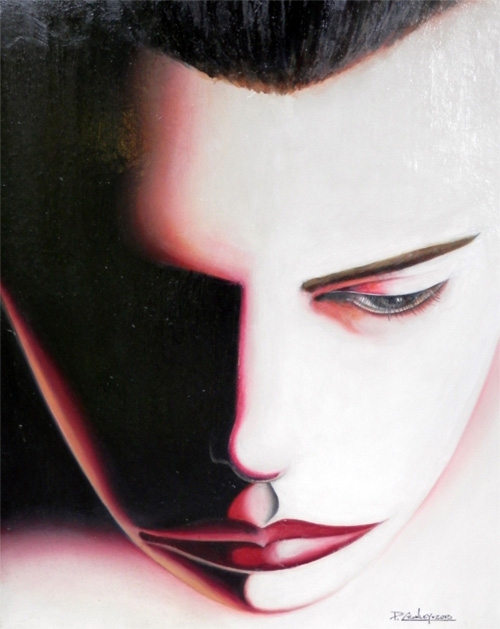 ---
PUMPKIN PIE, ANYONE?
---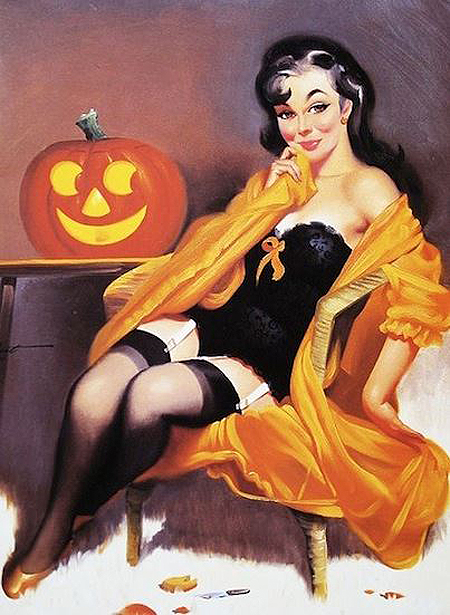 ---
HAPPY HALLOWEEN
---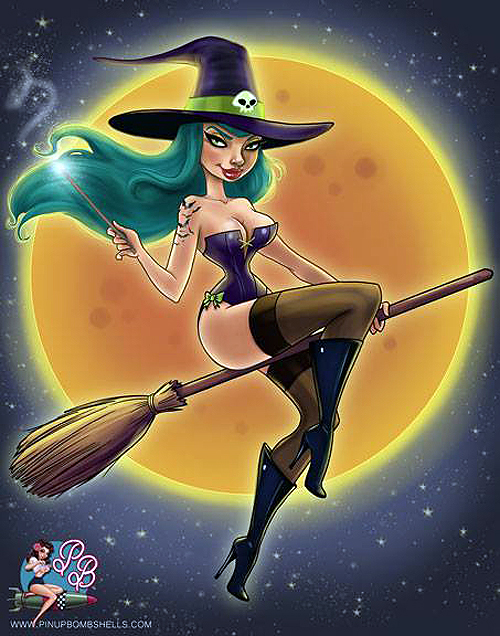 ---
INNER BEAUTY
---
A pin up for the ages which shows and displays the true beauty of a woman in her moment of solace and privacy.
No more words, just enjoy.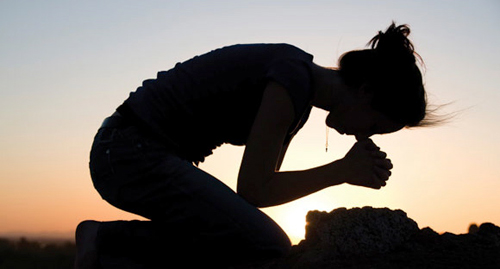 ---
A REAL ALL-AMERICAN
---
If we had to choose the ultimate pin-up, we would choose an All-American beauty like current Miss Kansas, Theresa Vail.
Not only does she have the ultimate Girl-Next-Door qualities, is in the running for the Miss America Crown, but she also serves in the United States Army as Sergeant Theresa Vail.
Did we mention she is also an avid hunter, supports the N.R.A., boxes, skydives, rides motorcycles is a mechanic, aspires to be a military dentist and can probably kick anyone's ass that rubs her the wrong way.
She is also proud of the tattoo she sports (The Serenity Prayer, to be explained in the link below) and will be showcasing it during the swimsuit competition of the Miss America Pageant.
Every guys dream girl, right?
Whether she is crowned Miss America or not, with her brains, beauty, talent and patriotism,we'll crown her Miss All-American.
Drool on, dudes.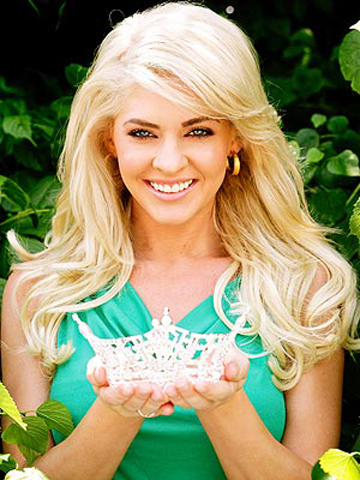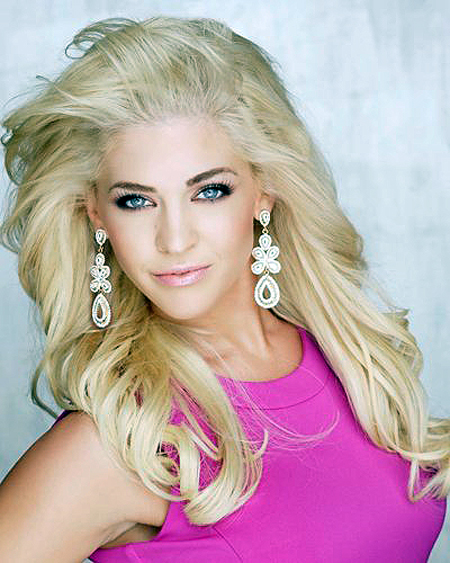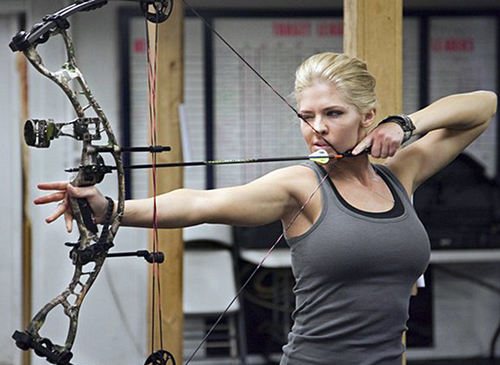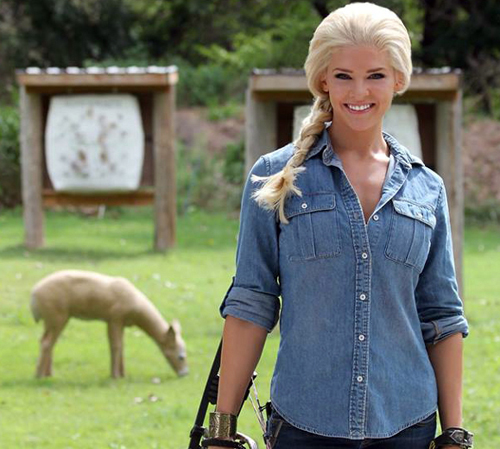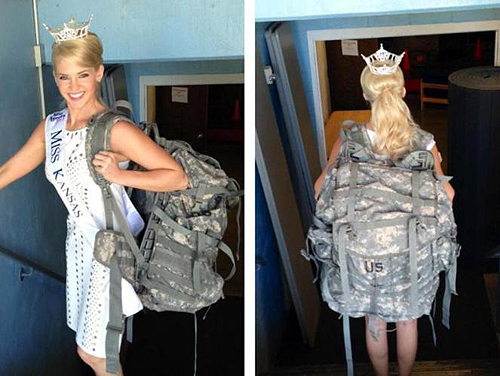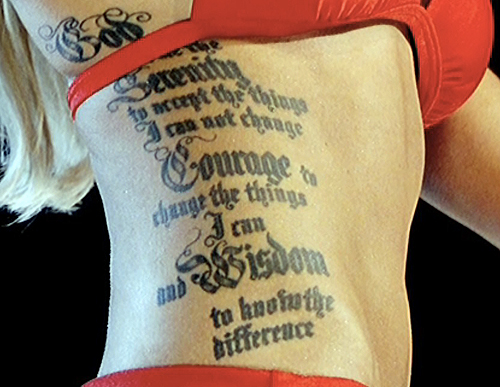 ---
LEAPIN' LIZARDS!
OUR LITTLE ANNIE FANNY SKETCHBOOK: VARIOUS ARTISTS
---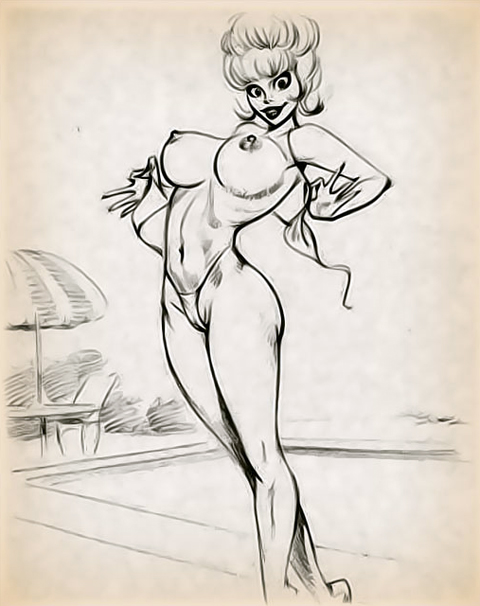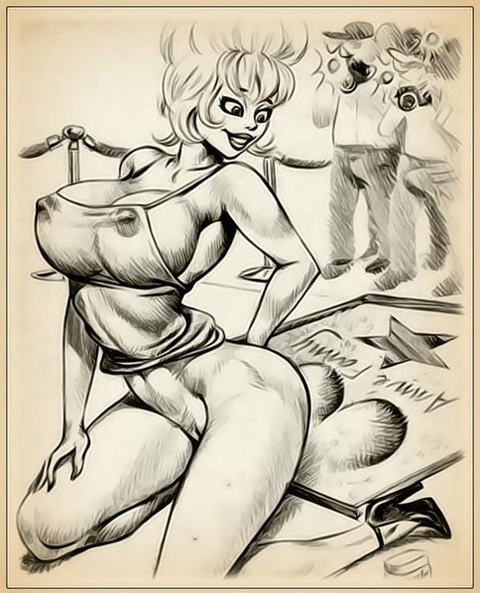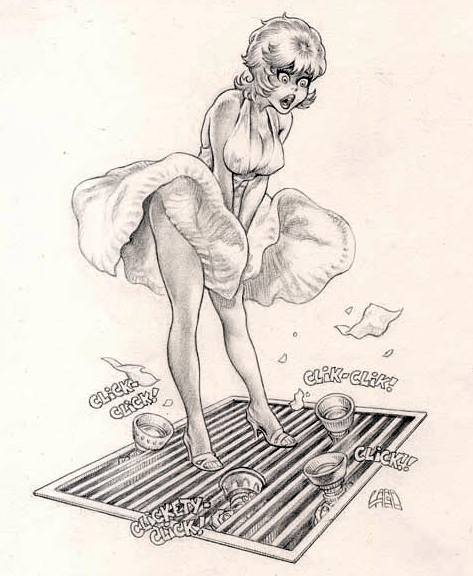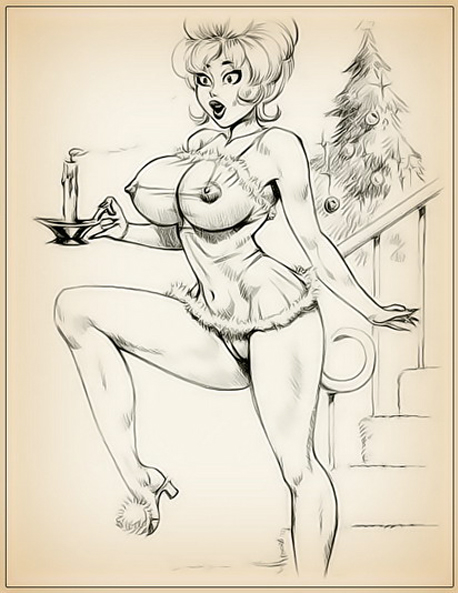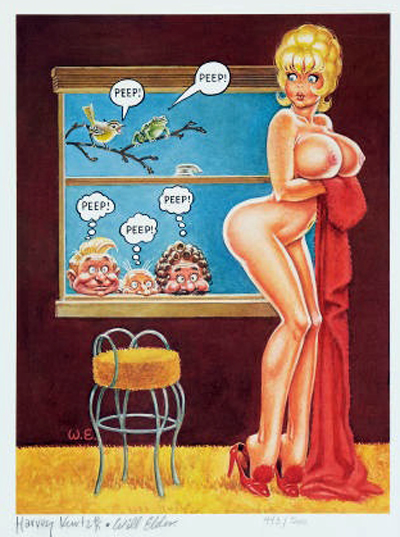 ---
LIBRARIANS: BOOK 'EM, DANO!
---
We hope this posting inspires you to step away from your computers and visit your local library. There you will find the most helpful folks around to assist you to find what you're looking for.
Where the hell were the librarians like the ones pictured below when I was in school?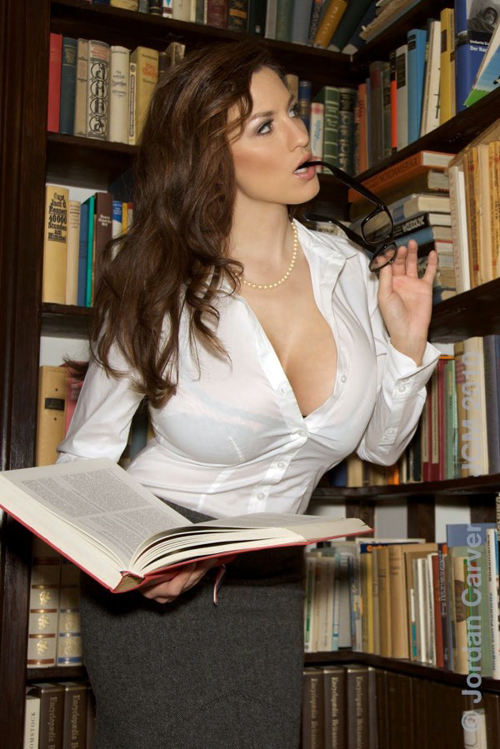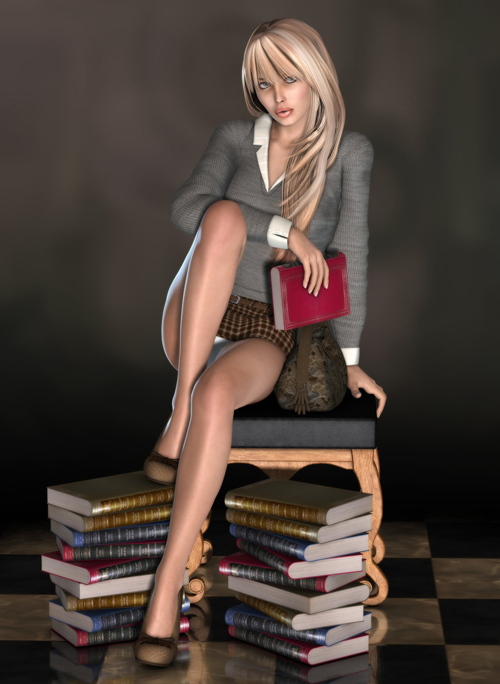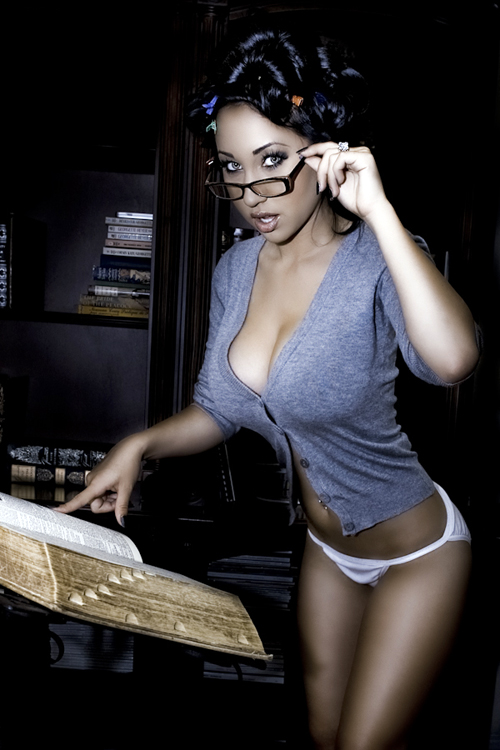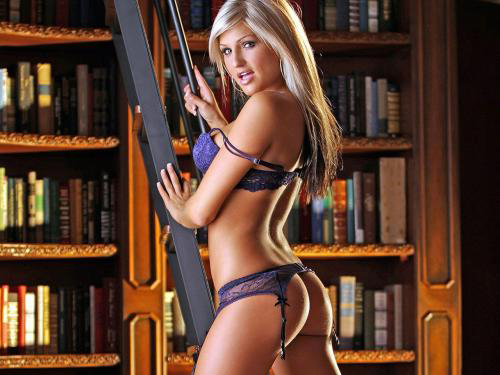 ---
PAULA DEEN'S REPLACEMENT?
---
The following was submitted by Lone Star:

They said they had found someone to replace Paula Deen.

And I said, "Replace Paula Deen? I'm not sure anyone can replace Paula Deen".

So I took a look at the replacement's pictures and then I thought....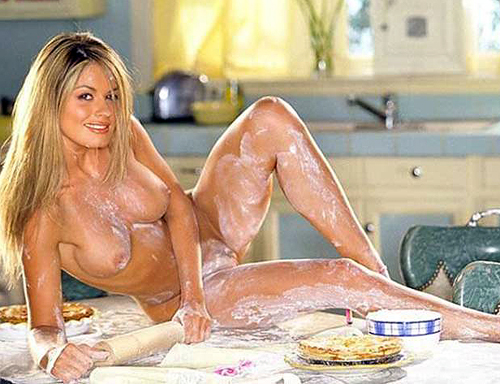 "What the heck, let's give her a chance!"
---
A CULINARY CUPCAKE
---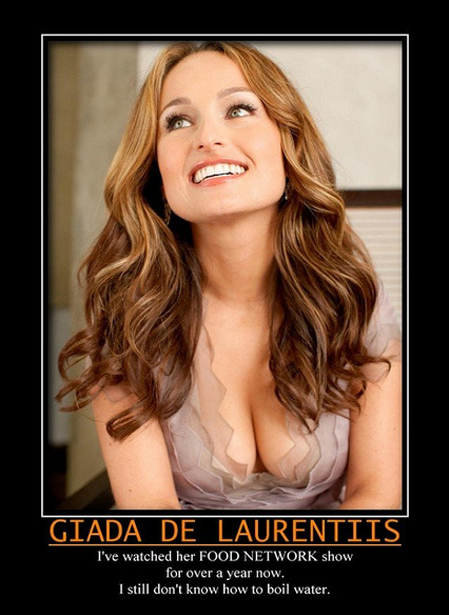 ---
BIRTHDAY SWEETCAKES
---
Well, since Hambo spilled the beans about my birthday on Page One, and did not deliver the 1961 GT 250 Ferrari I wanted, I thought I would reluctantly settle for the showcased cakes below. I have no idea what those women are doing with such a nice cake, but...forget it. You know why you're here.
But hey, if anyone spots a Ferrari with any of the lovelies below, have them, oh screw it, never mind, it won't happen.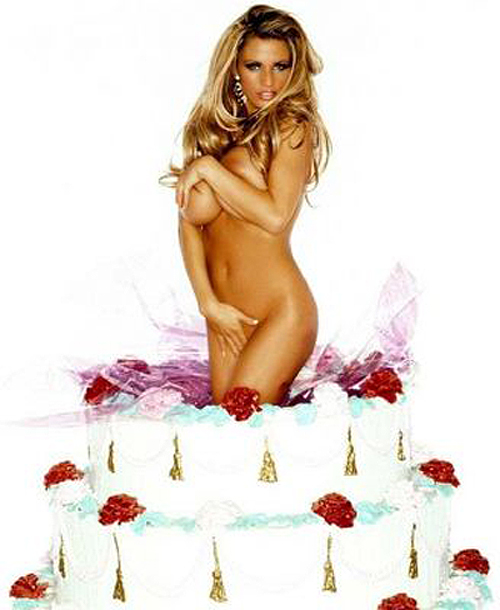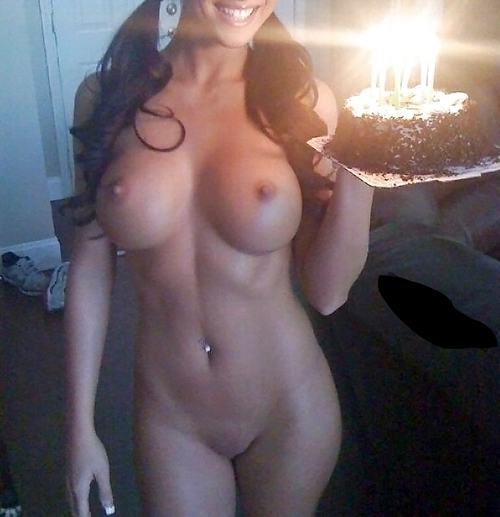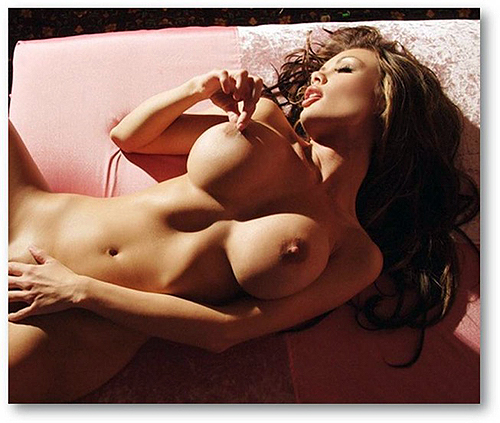 ---
LEBANESE LOVELIES
---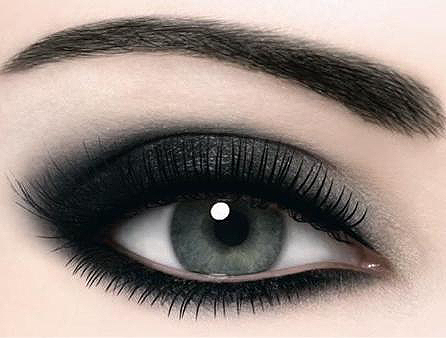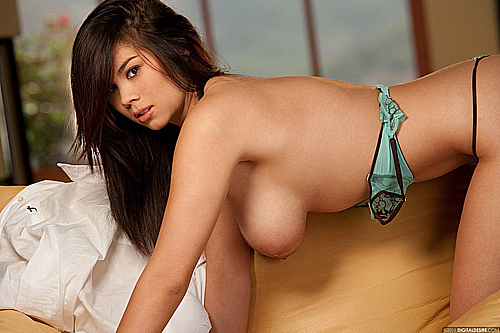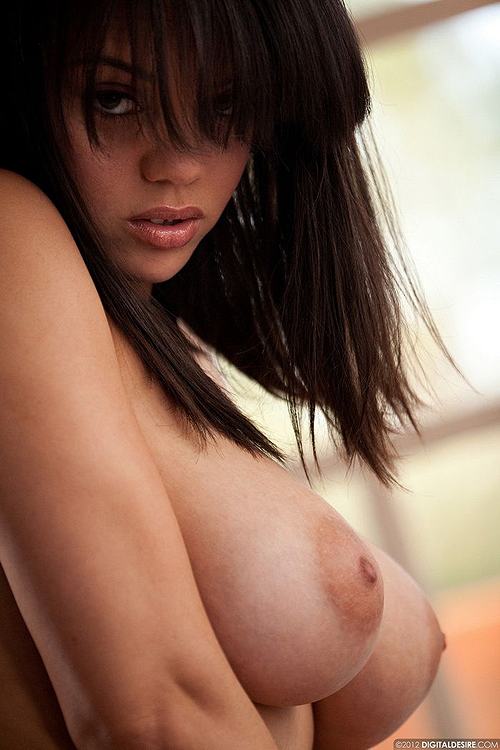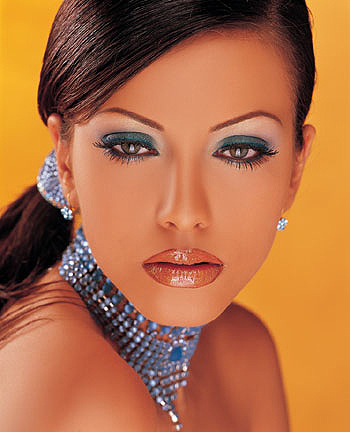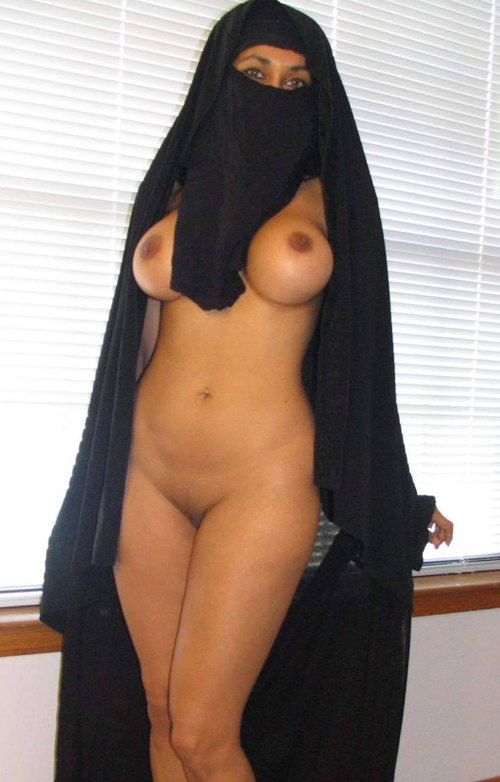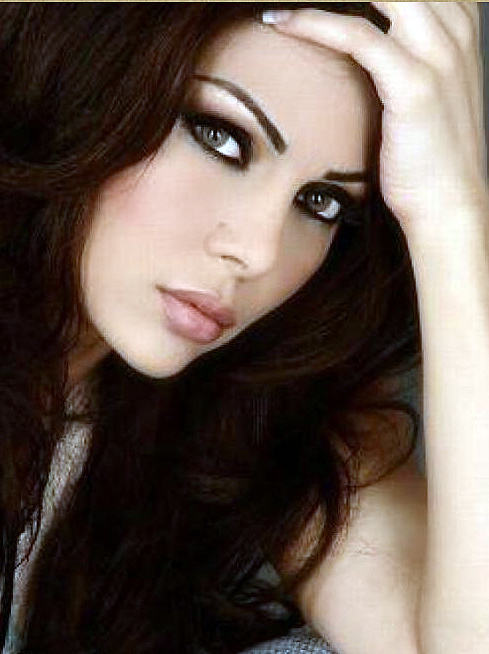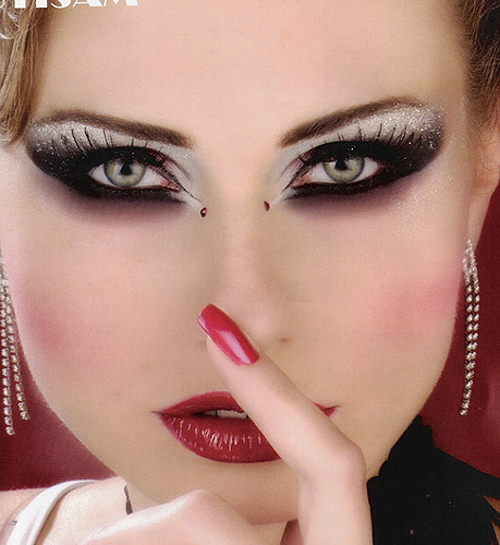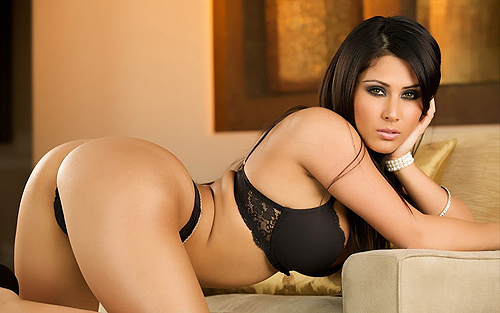 ---
CAR WASH! HEY LADY, YOU MISSED A SPOT
---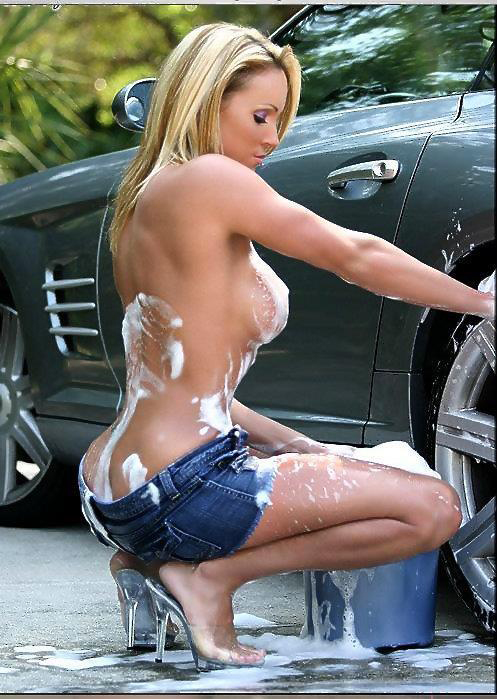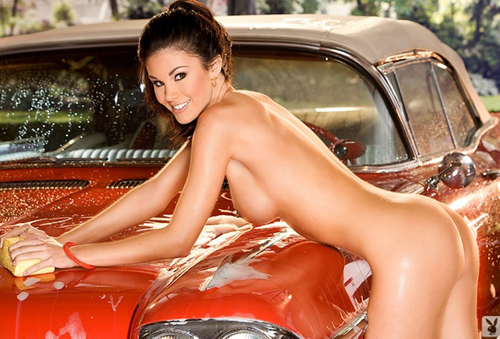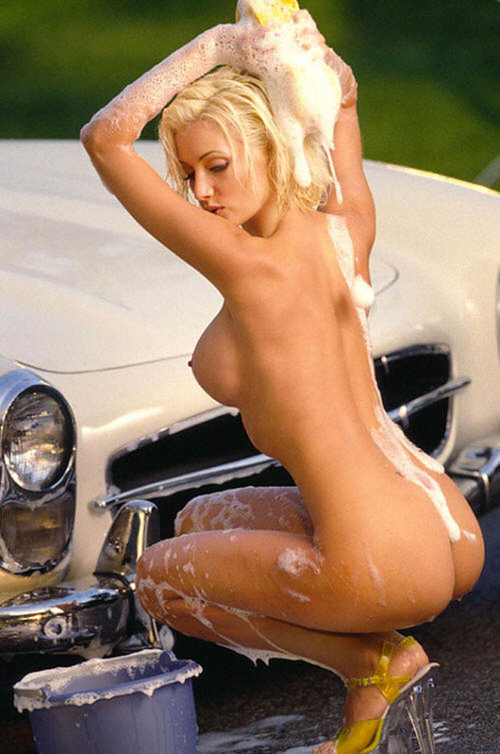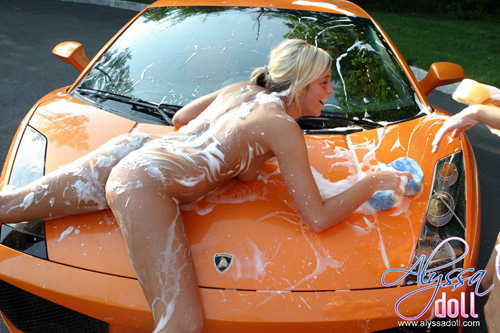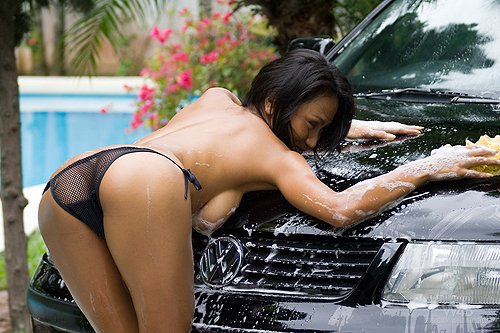 ---
MISSING: HAVE YOU SEEN HER? IF SO, SEND HER BACK TO PORCUS, SHE'S BEEN NAUGHTY, BUT SHE'S MIGHTY NICE
---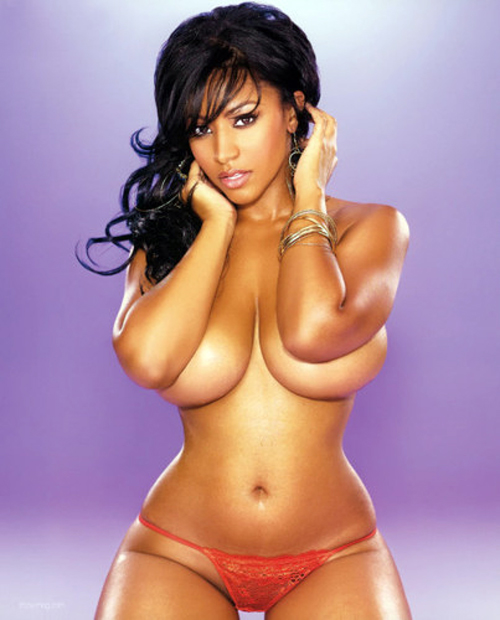 ---
HAPPY BIRTHDAY AMERICA, FROM OUR NUMBER ONE GAL
---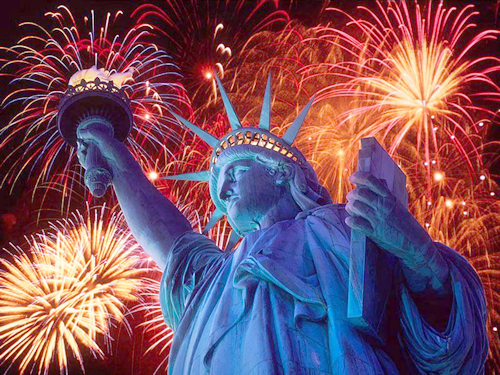 ---
PIG GOES FIELD AND STREAMING WITH SOME GREAT BAIT
---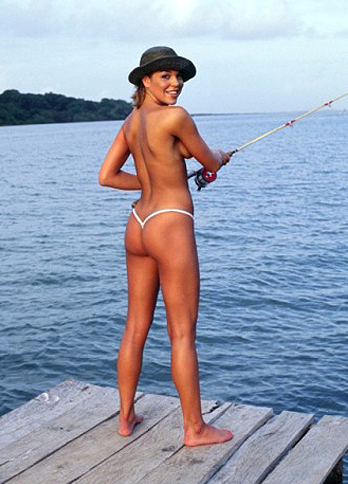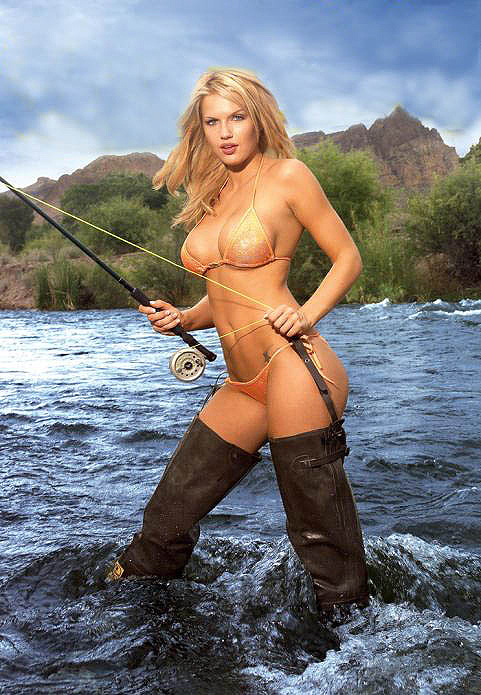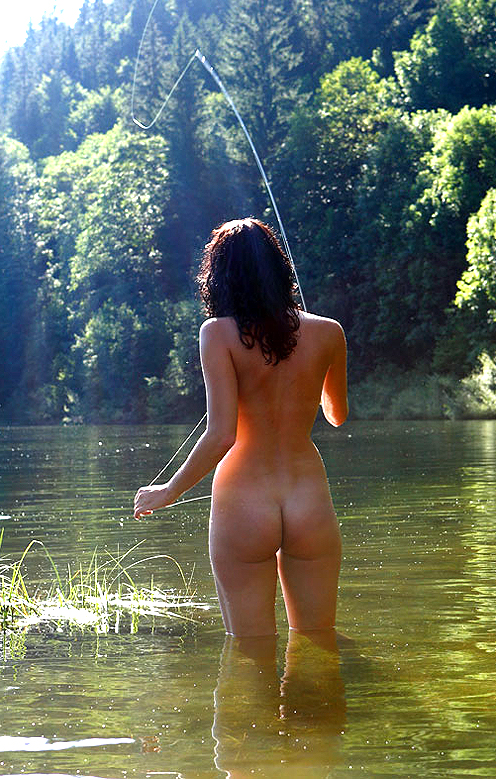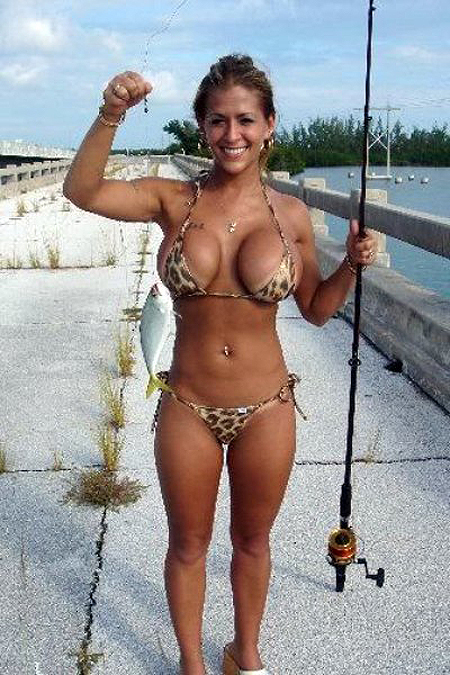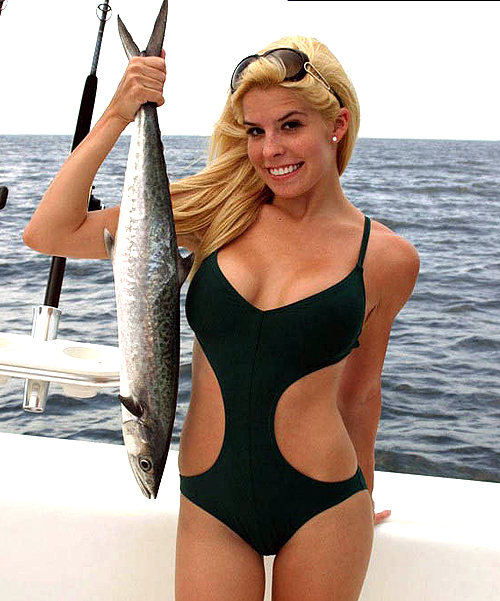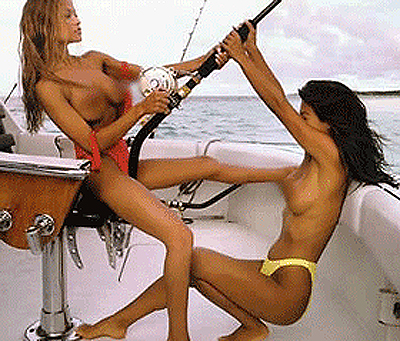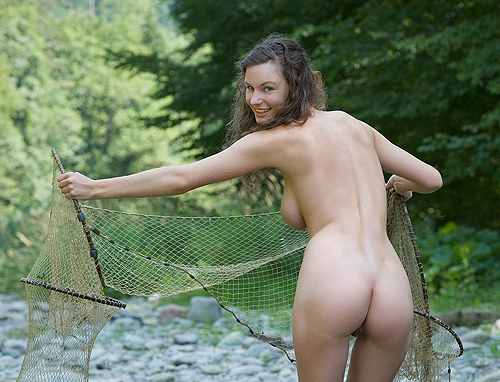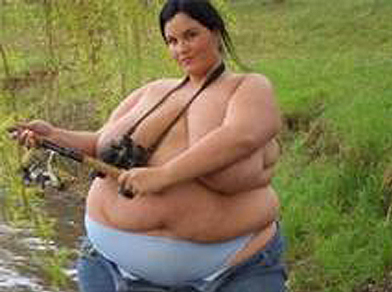 ---
FOR THE LADIES: PORCUS & HIS BEEFCAKE PALS
ON SPRING BREAK
---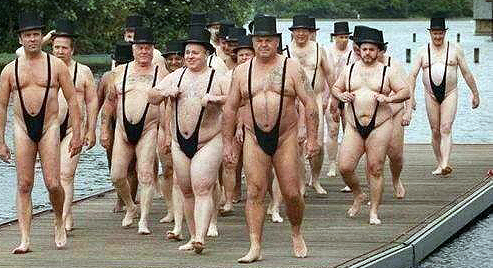 ---
HAPPY MEMORIAL DAY
---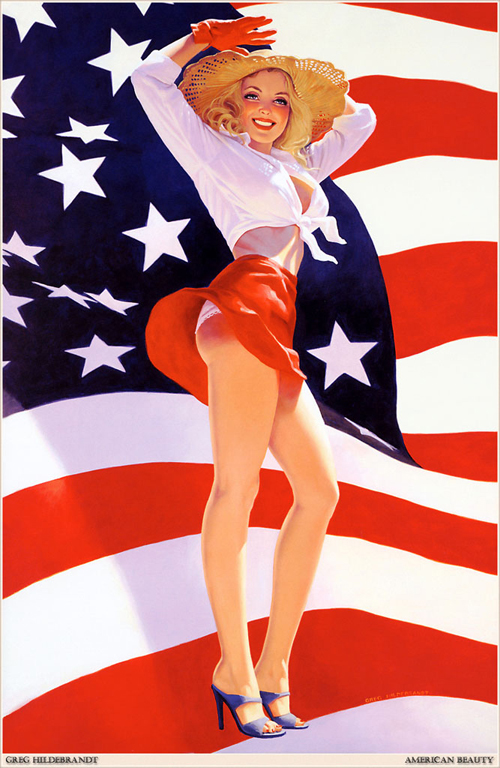 ---
WOMEN THAT WING IT
---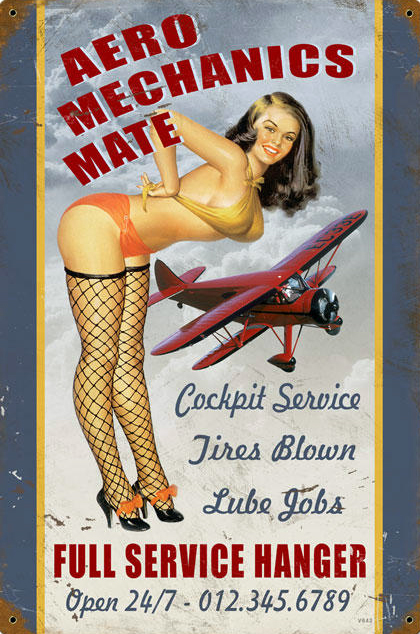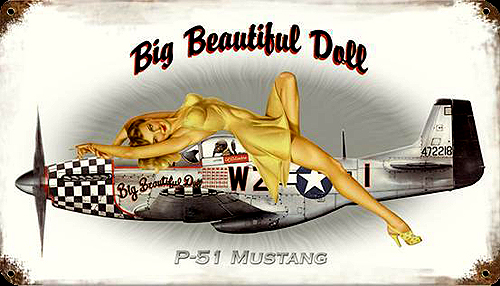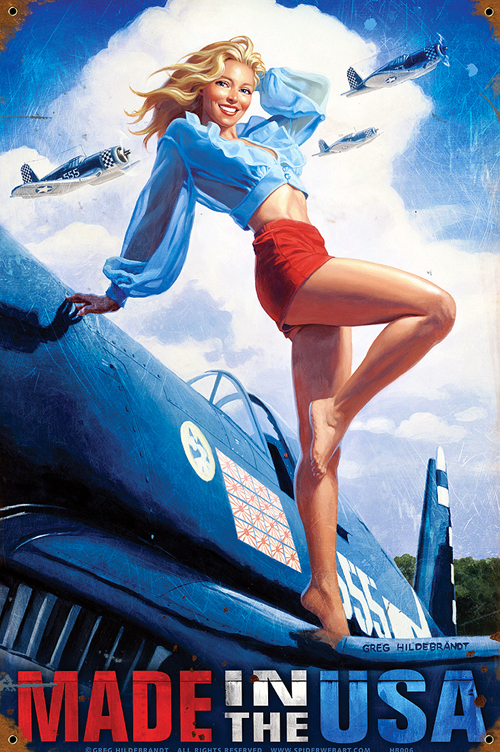 ---
GALS 'N' GUNS
---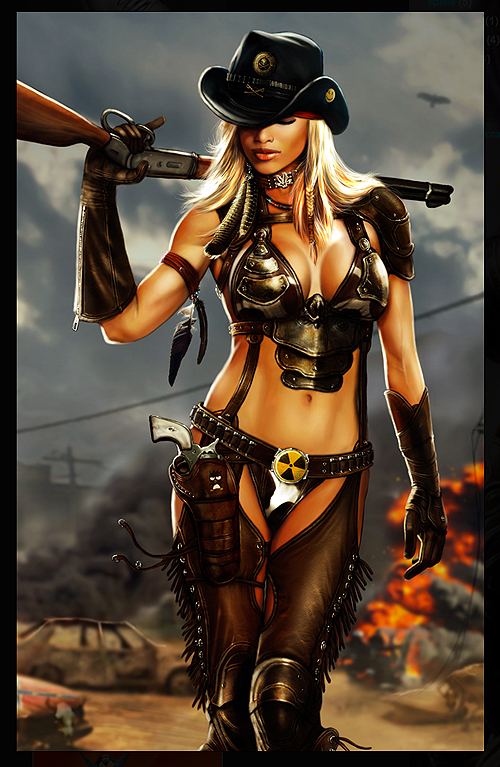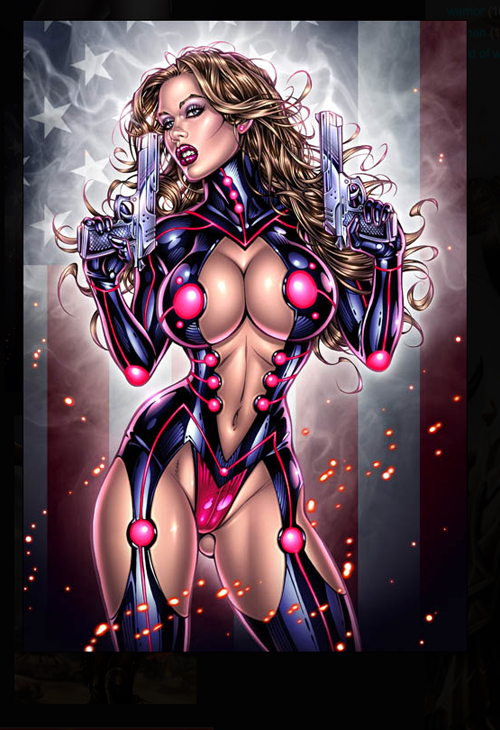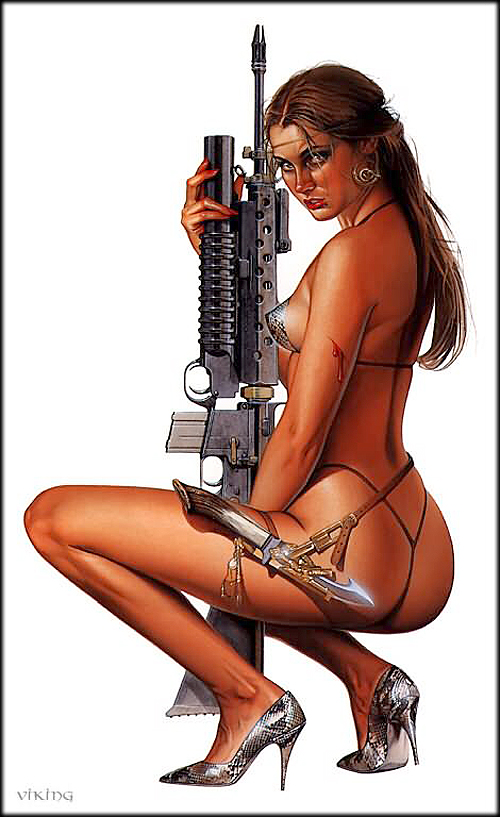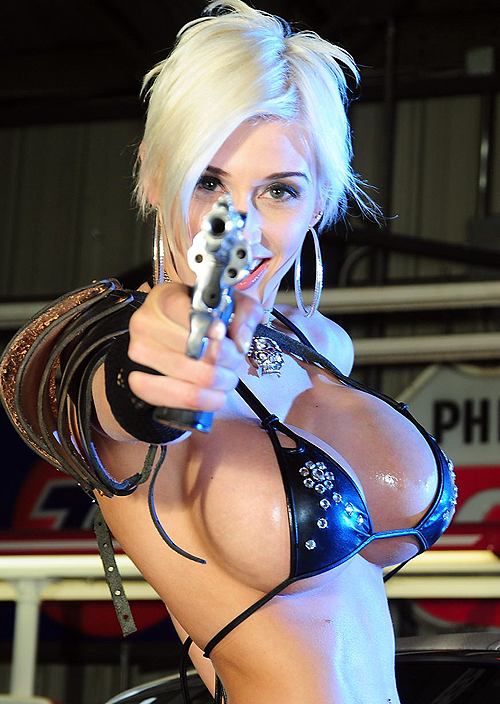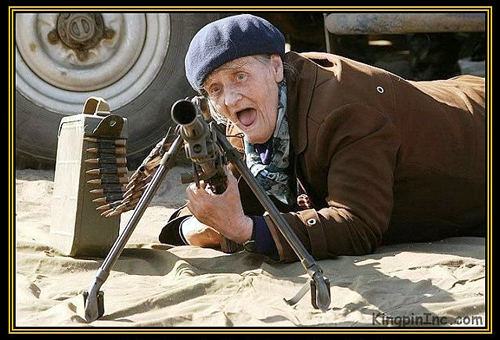 ---
SHARP OBJECTS
---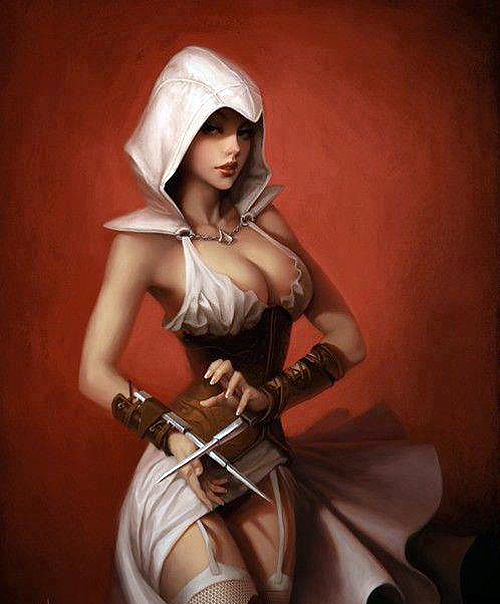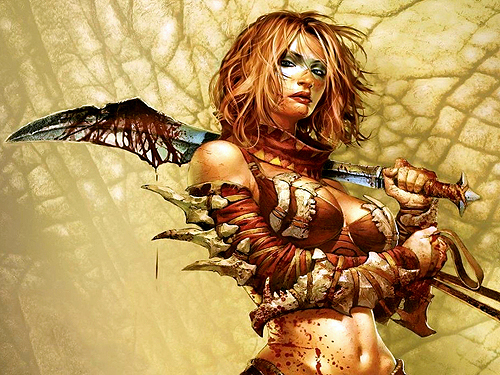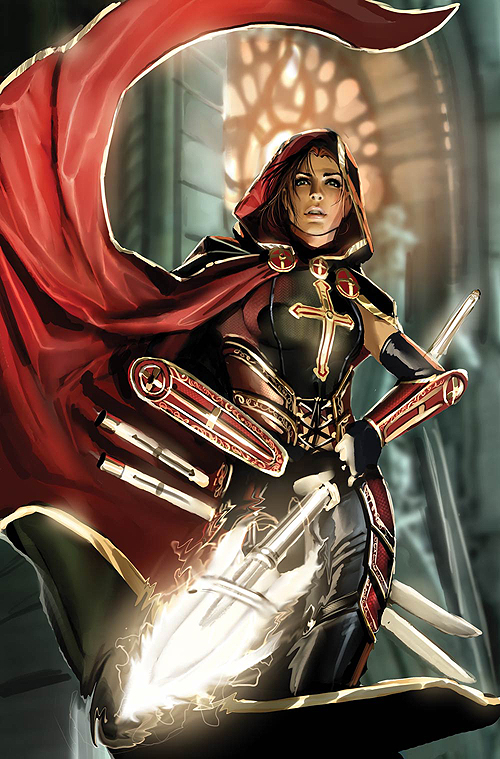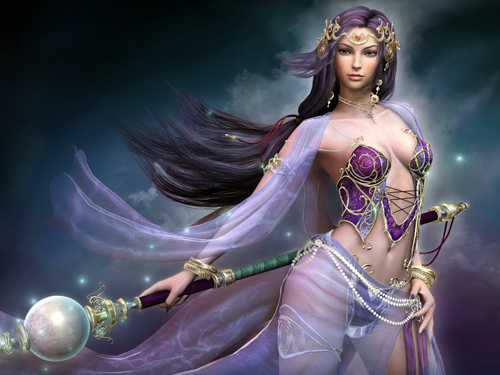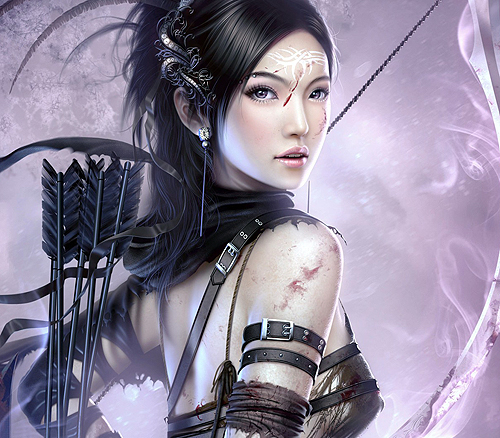 ---
HAPPY ST. PATRICK'S DAY
---
Note From O'Publisher: St. Paddy's Day is really not for the celebration of a Saint, but more like amateur day for those that use the day as an excuse to get obliterated, Irish style.
If you happen to be a hard partying Irishman, you'll know what 'amateur' means in this context.
There's nothing like watching some lightweight wannabe that can't hold their Hennessy, crawl to the bathroom and let that Pot 'O Gold turn Shamrock green.
Caution: Be on the lookout for those pesky buzzkill sobriety checkpoints.
Happy St. Pats and don't call us from the drunk tank.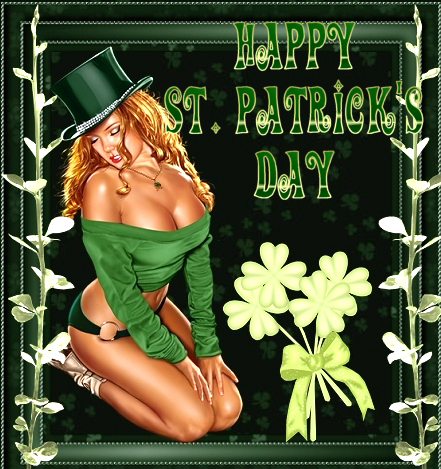 ---
HAPPY VALENTINES DAY
---
The following is a sculpture by French artist, Auguste Rodin, entitled, "The Kiss." We hope it inspires those of the amorous persuasion on Valentine's Day to appreciate their mate or intended and to enjoy each other not just on Valentine's Day, but every day.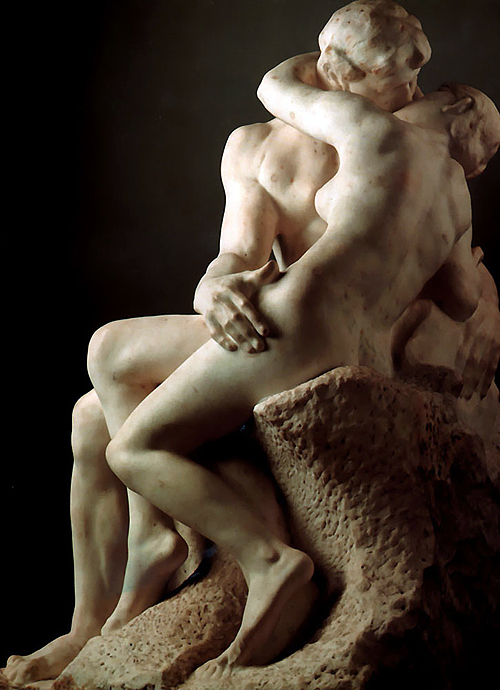 ---
PACKING HEAT ISRAELI STYLE
---
The Free State Of PIG would like to salute and honor the beauties of Israel who defend their nation's borders and independence against all enemies, and they are packing much more than rifles.
Enjoy these heat packing ferocious beauties.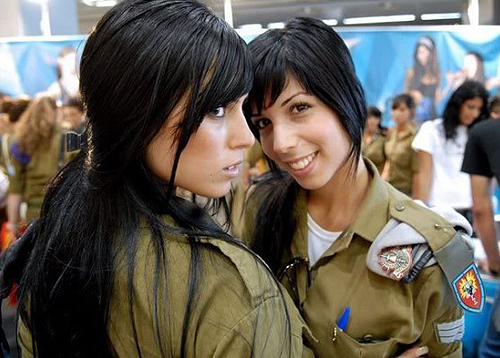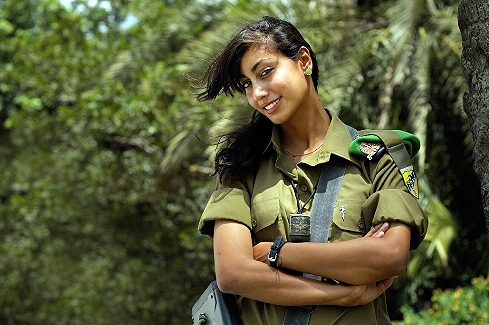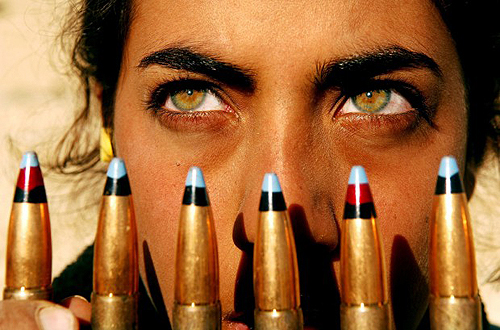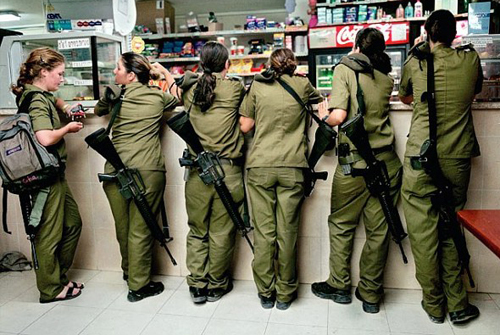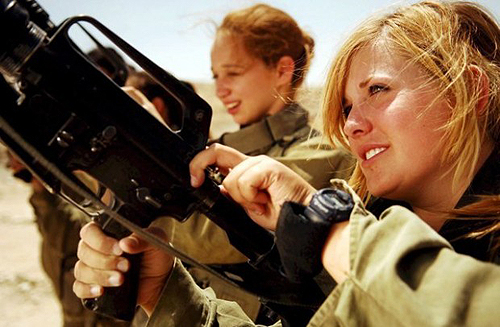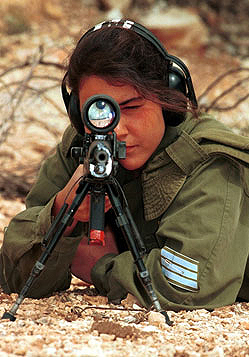 ---
THE EYE'S HAVE 'EM
---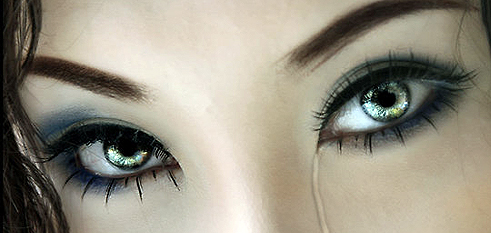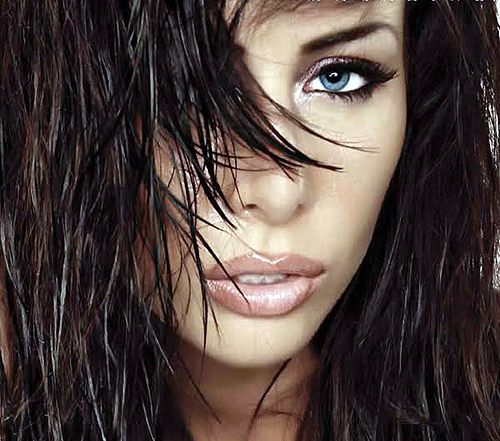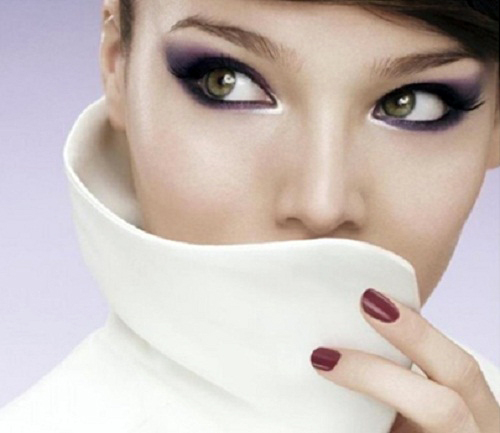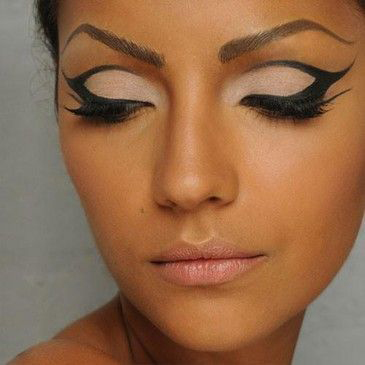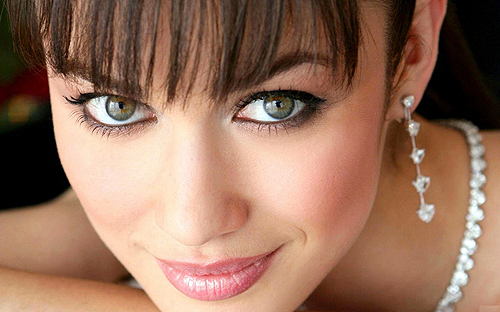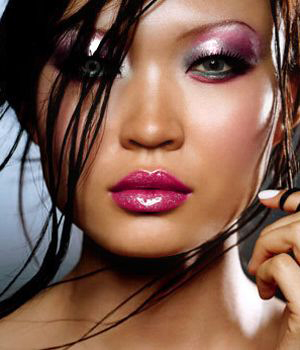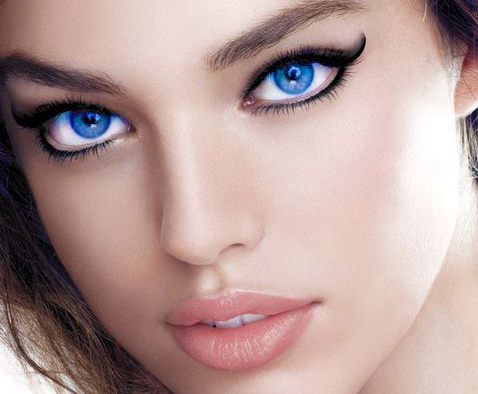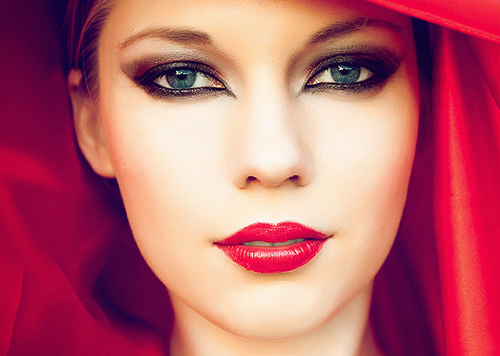 ---
LET'S START THE NEW YEAR OFF WITH A BANG
---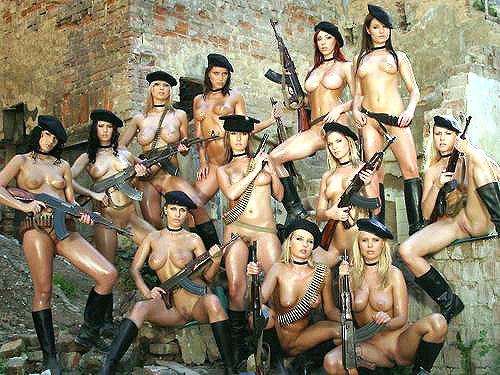 ---
HEY, WE NEEDED SOME MILK FOR OUR COFFEE AND DONUTS
---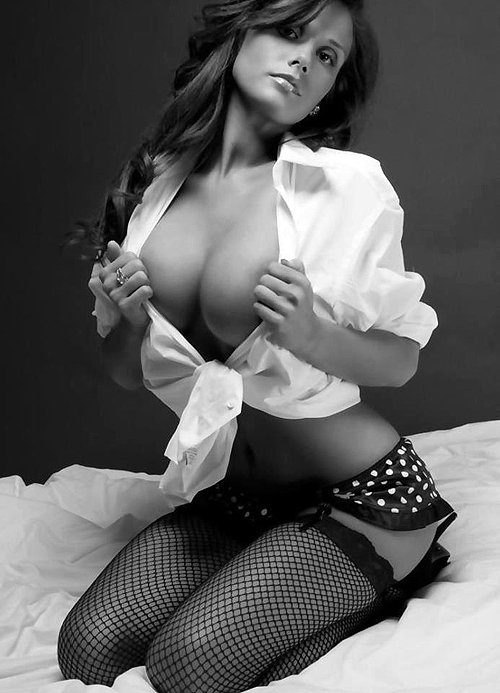 ---
FOR THE LADIES
---
*Note from O'Hefner to our lady viewers who like a peek at some boy toys and man candy. What were you expecting? A recipe for chocolate chip cookies or brownies? On this page?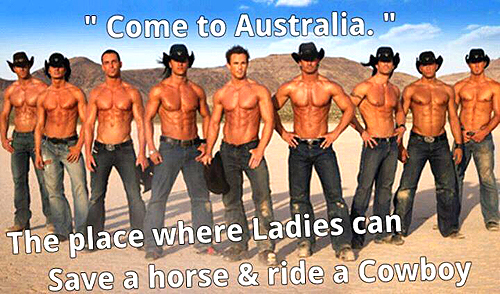 ---
SANTA'S HOT HELPER
---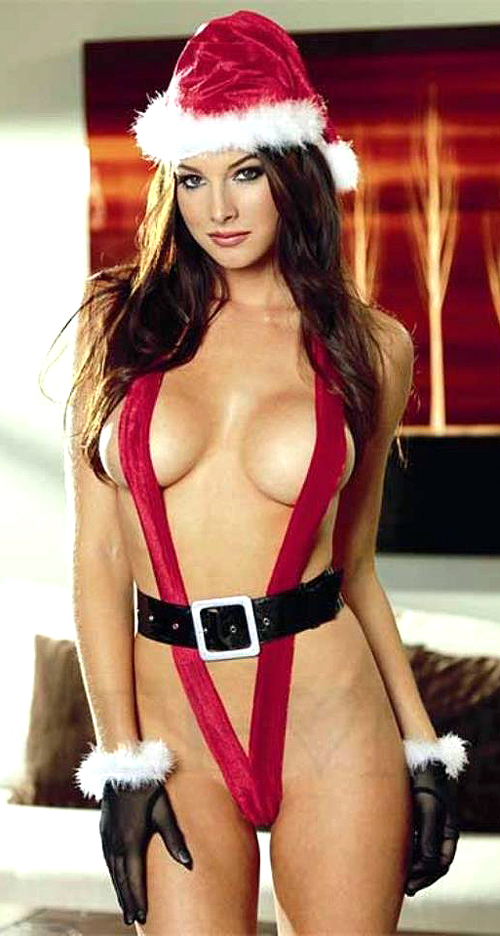 ---
EQUIPMENT: DON'T LEAVE HOME WITHOUT SHOWING IT OFF
---