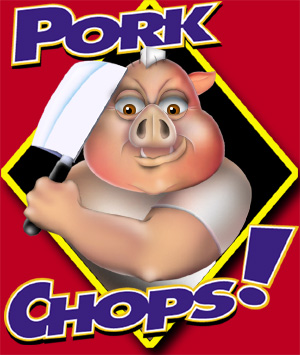 Man walks into a butcher shop and notices a special on brains. Normal brains were $2.00 per lb. Politically correct brains were $5.00 per lb. He asks the butcher why the politically correct brains were so much more. The butcher replied, "Do you know how hard it is to find a politically correct person with brains?"

If, as it's often said, laughter is the best medicine, you'll be thrilled spitless to learn that PIG is healthy as a Dothead bovine. We enjoy laughing and are proud to declare that we laugh at all the 'wrong' things: Korrectniks; Lip-flappers; Hygenically-Challenged, Cheese-Eating Surrender Monkeys; Lunatic Lefty Legicrats; Ivory Tower Idiocy; Intellectually Flat-Lining Desperado's; Human Gene-pool Improvement Volunteers; plus Wingnuts across the political spectrum. Did we mention Hillary?

In this section, you'll find an assortment of things that made us laugh...Some are original, others imported, but funny enough to make them PIG-worthy. We invite you to check your sensitivities at the door and join us for some PIG-induced laugh therapy. Go ahead, laugh out loud when you feel the need. We promise not to turn you in to the sensitivity Nazis.

PIG uses material collected from many diverse sources. We cannot verify the source of much of the material, as it arrives via the Internet. If we have material that is/was somehow plagiarized, please contact us, with verification of intellectual/creative ownership, and we will promptly remove said piece from PIG.

To submit your satirical take on Political Correctness/Political Incorrectness in the form of essay, joke, poem, please send your submission to the address below.

If you have any artistic ability, break out the crayons and submit politically incorrect graphics, cartoons, illustrations, parodies or other graphic material as attatchments in the form of jpeg, PDF or gif formats.

All submissions, written or graphic should be sent to [email protected]

For further submission guidelines and information, please visit the PIGPEN / FORUM page.