Saturday
August 18, 2018

















FIRST TIME AT PIG?
• PIG PLEDGE •
I Pledge Allegiance
To The Way Cool Dudes
That Founded
The Free State Of PIG
Because PIG Is The Place
That Gets In Your Face
Regardless Of
Gender, Orientation
Or Race
• CUPCAKE NATION •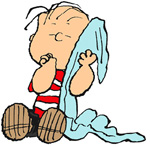 Too many Cupcakes, Basement Boys and preciuos Snowflakes invading your Safe Space? You're in the very most, PIGish Safe Space.
• AMERICAN INFIDELS •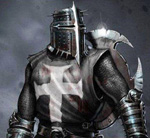 ODE TO
BLACK LIES MATTER
There once was a thug named Brown,
Who bum-rushed a cop with a frown,
Six bullets later,
He met his creator,
Then his homies burnt down the town
• GRAMMY TIME! •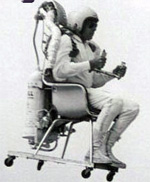 Why Have Granola When You Can Have Some Grammy Tune In.
>>Grammy Time >>
•
DON'T TREAD ON ME
•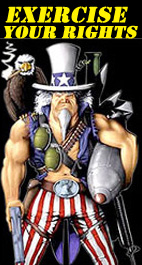 Tired Of Our Sacred U.S. Constitution Being Used As A Snot Rag Like We Are? Click The Link, Read On And Be Right On.
>>> Right On >>>
'SKIN THIS!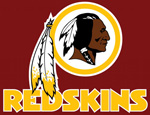 desktop
Washington Redskins Owner Dan Snyder Has Proven Himself A True Warrior By Shrugging Off Korrectnik Thuggery. PIG Salutes ThIs Hero Of Inkorrectness For Standing Firm In His Decision To Keep The Name Redskins. Dan, You Are The Man!
CARD 'EM, DANO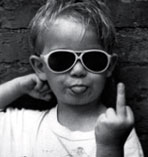 Don't Give 'Em The Finger,
Because It Won't Linger.
Don't Bother To Sass 'Em
Just IDGAS 'Em
*IDGAS Is Our New " I Don't Give A Shit" Card.
When Confronted By A 'Tard,
Just Toss 'Em A Card
Click Below To Learn How You Can Be The First Kid On Your Block To Start Carding.
>>> Go Here >>>
• • • • • • • • • • •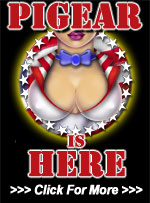 HAMBO FOR PREZ !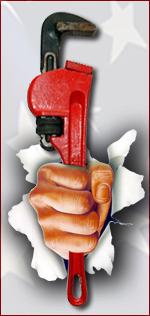 • PIG POLL •
MOONBATS
Which Moonbat Deserves A One-Way Trip To Their Very Own, Self-Imposed Safe Space?
• • • • • • • • • • • • • • • • • • • •
Michael Moore*
Maxine Waters
Any Kardashian
Occutards
Cry Bullies
Q. Tarantino
#BLM

• • • • • • • • • • • • • • • • • • • •

*Due To Intergalactic Freight Costs, Tonage, Limited Food &
Oxygen Supply, Michael Moore
Counts As Two Votes.
• • • • • • • • • • • • • • • • • •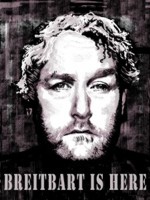 • • • • • • • • • • • • • • • • •
>>> Read More >>>
• • • • • • • • • • • • • • • • •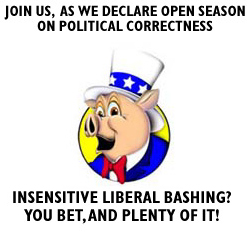 TOP STORY
GRADS
• • • • • • • • • • • • • • • •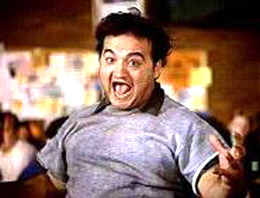 • • • • • • • • • • • • • • • • • • •

"You have to be patient with me - I'm just a guitar player. I didn't go to college. I was too busy learning stuff."
- TED NUGENT
• • • • • • • • • • •
You might call this Top Story a PIGish trigger warning for objective reality, because the real world can be a pisser, especially if your upbringing and schooling hasn't properly prepared you for it. Our primary focus is the Ivory Tower grad, but it's also applicable to a high school grad who isn't interested in paying through the nose for four more years of brainwashing.

For starters, PIG extends hearty congratulations to the High School and College inmates in the graduating Class of 2018! Now that you have your diploma or degree, you're going to need to forget all the social engineering crap you were force fed by Educrat Eggheads for 12 plus years. The mere fact that you're here means one or more of the following is true:

1) Despite the Educrats' best efforts to indoctrinate you with cultural Marxism, multiculturalism, level playing fields, sensitivity training, and diversity, your synapses are still working.

2) You work for the NSA

3) You clicked something during a dizzy spell and when the room stopped spinning, you were here.

4) Your obsession with weird sex convinced you that 'PIG' is a porn site featuring plumpers.

Whatever the case, PIG is here with our Post Graduation Survival Guide. Who knows, we might help you locate that elusive rascal, your inner rugged individual.

We don't promise to tell you what comes next, nor do we plan to save you from yourself, basement boy. What you do is your call. Our primary purpose is to alert you about some of life's speed bumps. Think of us as your very own 'this is Realville' Welcome Wagon.

We're not here to lecture you, no matter what your choice...Choice? That's right, Choice. For the first time, YOU call YOUR own shots, a vital first step in regaining your individuality and securing your independence.

Since the very first day of Pre-School, to the moment you grabbed your High School diploma and told principal dude where to shove it, you have become, in some ways, the product of State Sponsored Follow The Herd Indoctrination. Choice was not an option. Questioning authority was not an option. A difference of opinion was not an option. Hell, dodgeball was not an option...you don't want to get us started on THAT.

Aside from all the Feel-Good Gobbledygook, and maybe some reading, writing and arithmetic, sprinkled in every once in a while, you ask yourself, "What the Hell did I learn?" You better come up with a suitable answer because you're about the do a header into an intransigent brute called "objective reality".

Objective reality is a nasty bit of business that takes no prisoners, but we're not the heartless bastards you think we are. 'Since you're not ready for warts and all reality, we'll jump start your brain with Remedial Enlightenment Here are some essential 'guess what' items to prepare you for your header into that pernicious pest, objective reality and it's partner in crime "real life":

1: Life is not fair; get used to it. Life rarely serves up an equality of results. It does, on the other hand, deploy the same opportunities to all comers.

2: Unlike the Little League in that blue state where you grew up, Life keeps score then picks winners and losers, accordingly.

3: Remember how your rights suffocating campus had designate free speech zones which you needed permission to use.? The real world doesn't work that way. By and large, unless a property owner says otherwise, the good old USA is one big ass free speech zone which you don't need permission to use.

4 The first thing the real world does is rip off your training wheels [trigger warnings, speech codes etc]. You're going to see things you don't want to see, hear things you don't want to hear and encounter concepts you don't want to think about. That's why liberty is such a thrill ride.

5: The world won't care about your self-esteem. The world will expect you to accomplish something BEFORE you feel good about yourself.

6: Remember when your NO-NAD BFF talked you into switching your major from Sociology to Gender Studies? No harm, no foul, since, in the real world, both have you headed for the same place: a 'do you want fries with that' career path.

7: Get ready for some REAL diversity, a diversity of IDEAS. Those 'undesirables' whom the thought police hounded off campus are much more plentiful than you think. There are a LOT of them and they're everywhere you go. You can't make them shut up, or go away.

8: Unless your family owns the company, you won't snag that six-figure salary. a vice president job and a company paid BMW right out of school. However, in our Trumped up economy, you need not deem yourself lucky to pull down minimum wage at a fast food joint. It's all up to you.

9: If you think your teachers are tough, wait till you get a boss. S/he doesn't have tenure.

10: Flipping burgers is not beneath your dignity. Your grandparents had a different word for burger flipping; they called it opportunity.

11: If you mess up, it's not your parents' fault, so don't whine about your mistakes. Learn from them.

12: Before you were born, your parents weren't as boring as they are now. They got that way from paying your bills, cleaning your clothes, and listening to you talk about how cool you are. So before you save the rain forest from the parasites of your parents' generation, try delousing the closet in your own room.

13: Your school may have done away with winners and losers but life has not. In some schools they have abolished failing grades; they'll give you as many times as you want to get the right answer. This, of course, doesn't bear the slightest resemblance to ANYTHING in real life.

14: Life is not divided into semesters. You don't get summers off, and very few employers are interested in helping you find yourself. Do that on your own time.

15: Television is NOT real life. In real life people actually have to leave the coffee shop and go to jobs.

16: Be nice to nerds. Chances are you'll end up working for one.

17: In school you had that friend, classmate, or roommate who always had his hand out for a loan. He's gone, but he's been replaced by an Uncle named Sam, a dude who shoves his hand much deeper into your pocket. Unlike your school moocher, Uncle Sam demands his 'cut' up front, letting you have what's left.

18: The real world is going to piss you off. For example, the Elected Tormentors who do their best to make you miserable are, in fact, your chronically-needy pal from school who went pro in the Moocher Big Leagues.

19: Like it or not, it's still your life, so you might as well own it. Dare to celebrate your successes and have the spine to take responsibility for your mistakes.

20: Speech-silencing kill shots which work at school - 'check your privilege', for example - won't get 'er done in Realville. If you get snarky about it, you'll get up close and personal with an American classic, the knuckle sandwich.

With those basics out of the way, the time is right to "Rise and shine, maggots, you're in the real world now, and class will be in session until the day you die."

Welcome to objective reality, graduate Sparky. If your head isn't spinning, we're doing something wrong.

* It's time for you to pay your own way.

* It's time for you to make your own choices, then accept responsibility for the consequences.

* It's time for you to accept the hard lessons that can only be learned from failure.

* Learn the virtues of self sufficiency: No more free rides. No more Mommy and Daddy paying through the nose for your needless cell phone and text messaging, astronomical auto insurance bills, your room, board and cable and up-to-the-minute, trendy wardrobe. No more summer vacations, unless you pay for it. It's your turn now.

What are you going to do? Let's look at some typical choices.

Choice One: College/Grad School (To make mom happy and avoid that real life nastiness) For the standard issue high school graduate, going to college is the preferred way to delay that fateful day when you run afoul of objective reality. Lacking any genuine motivation to amass the requisite knowledge to carry them through life, the 'just delaying the inevitable' college student will find majors like Psychology, Sociology, Educrap, News Nitwit or Ethnocrat Studies very appealing. It's the fast track to an artificially inflated GPA and the fast lane to keeping that umbilical firmly attached to Daddy's wallet.

Post-Graduation Prospects: Here's a hint: "Do you want that gift-wrapped, sir?" "Do you want fries with that?" "Mom, can you have dad add a high speed internet link to the basement for my computer."

Then there's the Bluto-Class College Student. The dude that's been a fixture on campus longer than the pigeon shit on the noble statues that adorn the quad. He majors in keg parties and morale boosting. He's the happy-go-lucky type that you can't help but like, but before he wears out his welcome, he'll drop out after 6 or 7 years and start a multi-million dollar website and retire at 35, Ferrari and all.

Choice Two: Military Do you want to be told when to wake up, what to wear when/where/what to eat & drink, plus when and where to go to sleep? Want to see the world's armpits, kill terrorist scum and play with things that go boom? The military is adept at filling your days and nights with lots of fun stuff. You won't always enjoy it, but your C.O. will enjoy it for you.

Not only will they cure you of your boredom and laziness, they'll teach you stuff you'll take with you the rest of your life. Discipline, teamwork, achieving goals, self respect, and an appreciation for Mom's home cooking.

In post Obamanized America, the military option isn't as spiffy as it was. It has been bastardized by political hacks who hate the military almost as much as they hate America. Thanks to them it's no place for a rational adult. If you loved your Korrectness-riddled life in school, you'll adore the new, egregiously degraded military. Otherwise, this isn't your best move.

I'm hopeful that Defense Secretary Mattis can turn this around.

Choice Three: Employment America's backbone. When you nail that first job, and get that first paycheck, some amazing transformations take place. The upside is that you, through your own initiative, have contributed to your boss, and his concern, plus, your independence. Talk about "self-esteem." Yay!!!

Thanks to POTUS Trump, Class of '18 grads are facing the best joba market in years. The damage done by that fool Obama - a labor participation rate in the crapper- is being reversed by revived economy. Hell, even the Melanin-enriched are enjoying historically low levels of unemployment.

If/when you land a job, you learn 'the rest of the story'. Yes, Uncle Sam is still taking a major league bite out of your ass and earnings in withholding taxes. But Trump's tax bill yanked some of it out of Sam's mouth and put it back in your pocket. Admittedly, your hard work is still going to subsidize illegals, welfare cases, both corporate and personal, school systems that are circling the drain, Social Security, which you may never collect, and Obamacare, to name a few. It sucks but not as much as it did, or will again, if the Dems seize power. For now, happy days are here again

Choice Four: In this post Obamanized America, a depressing number of Americans are casting admiring glances at the new choice on the block: ward of the Nanny State. It's simple enough, in theory, to just let Uncle Sam do the heavy lifting on paying for stuff. The dark underbelly on this one is very dark. Since Uncle Sam doesn't make anything, it can only get money in one of two ways. He can print it, cheapening the purchasing power of money already in circulation. Or, he can steal it from the individuals who earned it and give it to the leeches who didn't earn it. Eventually, the Nanny State depletes the supply of other people's money.

It's too soon to determine how POTUS Trump will impact these options.

Once Again, Congratulations and Good Luck in Mommy's Basement!
• • • • • • • • • • • • • • • • • • •

• PIG's Revamped News Page
Definitely NOT Your Mommy's News Page!
Get a PIG's-eye view of events.
Updated Any Time The News Is PIGish >>>
• • • • • • • • • • • • • • • • • • • • •

• PIG's OINK OBSERVER


What the hell is it? If Enquiring minds want to know, the answer is a click away.

>>> Oink Me, Big Boy >>>
• • • • • • • • • • • • • • • • • • • • •

• HAMBO'S HAMMER
Have you been Hambo'd today? Every day, PIG's insane editor posts a sample of what's on his alleged mind.
Read More >>>
• • • • • • • • • • • • • • • • • • • •

GOSPEL: PORCUS PITCHFORK

• PORCUS PITCHFORK
'Fork Off! From time to time, whenever he's mad as hell and can't take it anymore, Porcus just says, 'Fork You!
Read More >>>
• • • • • • • • • • • • • • • • • • • • •

PIG'S POSTING SCHEDULE

PIG'S PIC OF THE DAY

WORD OF THE DAY

MALE PRIVLIGE, whine
The 'go to' excuse, that's brandished by NONADS and their eunuchs, whenever a woman in a position of authority f**ks up so royally that she's fired.

"The weirder you're going to behave, the more normal you should look. It works in reverse, too. When I see a kid with three or four rings in his nose, I know there is absolutely nothing extraordinary about that person." - P.J. O'Rourke

Fake News And The Horse
They Rode In On

Stilton's Place Blogspot
You can expect to see a lot of editorials like the one shown above on Thursday, August 16 (not that they're hard to find any other day) when over 100 newspapers have announced plans to simultaneously publish editorials attacking President Trump for suggesting that they lack integrity and (ahem) independence of thought.

Specifically, they're sick of being called "fake news" just because they publish stories which aren't even remotely true, and additionally incensed that Trump has declared that news organizations which knowingly lie to America's voters are "enemies of the people" because they're attempting to (ahem) meddle in our theoretically sacred voting process.

In this case, we completely agree with Trump. Mind you, neither we nor Trump is saying that everyreporter and/or news outlet is like that. But the majority? Well, sadly...yeah.

And while some Fake News really does depend on inventing outright falsehoods (like any story that mentions piss, prostitutes, and Putin), most of it consists of playing sleazy word games to suggest and insinuate things which sound plausible but aren't true at all.

Calling it "spin" may sound cute, but it won't keep you from throwing up if you're spun hard enough and long enough.

Which is why we're going to digress at this point (bear with us - this will take awhile) and share an idea we've had for a long time. One which we'd actually like to see put into place somehow.

As backstory, we'll note that we worked professionally in the advertising industry for decades, and learned a lot about how to make anything - even a product's shortcomings - sound good. All without lying, but with careful word choices to suggest and insinuate. And of course the process works equally well in the other direction - you can make something great sound absolutely awful without lying as long as you're good at spin and misdirection.

First, let's make something bad sound good. How about "circus peanuts" - those bizarre, chalky foam candies that are shaped like a giant peanut, but colored orange, and flavored with banana? They're horrible, right? But what if we told you - truthfully - that they're "more fun than the Barnum & Bailey circus," "99% natural," "super for quick energy," "a great choice for healthy eaters," and "may aid in weight loss?"

But what are the facts behind those implications?
• They're more fun than the circus because that circus has gone out of business.
• They're 99% natural because they're 99% sugar...and 1% toxic chemicals from Hell.
• "Super for quick energy" translates to giving you a blood sugar "spike," which you'll soon crash from.
• "A great choice for healthy eaters" because unhealthy eaters - or diabetics - could be killed outright by these suckers.
• "May aid in weight loss," or may not. Because "may" is a magic weasel word.

Turning good to bad without lying is just as easy. If Trump invented a cure for cancer, here's what the media might say:
• Trump drug to put thousands of specialists out of work.
• Social Security in financial turmoil as Trump drug causes millions to live longer than expected.
• Trump drug was tested on adorable animals who could have gone to petting zoos.
• Despite praise, Trump drug still does nothing to curb gun violence.

See how the game works? Which finally brings us to our actual idea: we'd like to design a class for school kids in which they learn all of this - how to recognize it ("circle the weasel words in this paragraph") and how to do it themselves ("Find 10 good things to say about a maggot infested wound"). Our goal would NOT be to create more and better liars, but rather to teach kids a new way to look at the information being crammed down their throats.

Mind you, adults could benefit from the same training, but we think more good could be accomplished by letting kids know the actual rules of the persuasion, dissuasion, and misrepresentation game as early as possible.

Because if they're going to live in a media-saturated world, their best defense against "fake news" is going to be real and conscientious skepticism.

An Old Pilot's Wisdom...

I think I might have screwed up.

Several of us local retired pilots were asked to address a junior high gathering put on by the PTA.

I was the only speaker to show up, so I had the stage to myself. I talked about staying in school, getting good grades and all that usual bullshit; and since I had plenty of time because those other guys didn't show, I threw it open for questions.

The last one asked was, "Can you give us a couple of your life's philosophical beliefs?"

I said, "That's an easy one. Looking back over my lifetime, I've spent most of my money on guns, airplanes, fast cars, women and whiskey. The rest I just wasted."

I was escorted out without getting to finish my last two rules to live by:

1) If it flies, floats, or f**ks, it's cheaper to rent it.

2) If it's got tits or tires, you're gonna have problems with it.

I hope they invite me back next year so I can finish. They need to know this shit!

A Loving Husband

This one will tug at even the coldest of hearts.

Thinking back a few years, living in Florida, I remember Hurricane Matthew. I was ready for it but my wife was not.

When the wind reached a screaming pitch with the trees snapping and threshing, the horizontal streaming rain, flying roofing iron and destroyed fences as well as the unnerving sound-levels, my wife was rooted to the spot. She stared and stared through the glass of the window. Immovable, with her nose pressed to the windowpane, the stark fear in her eyes will stay with me forever.

Fortunately, as the eye of the storm arrived and the winds temporarily lessened, I felt personally safe enough to open the door and let her in.

Philosophers

Men are like linoleum floors. Lay 'em right and you can walk all over them for thirty years. ~Betsy Salkind

The only reason they say 'Women and children first' is to test the strength of the lifeboats. ~Jean Kerr

You know you're a redneck if your home has wheels and your car doesn't. ~Jeff Foxworthy

When a man opens a car door for his wife, it's either a new car or a new wife. ~Prince Philip

A computer once beat me at chess, but it was no match for me at kick-boxing. ~Emo Philips

Wood burns faster when you have to cut and chop it yourself. ~Harrison Ford

Lawyers believe a person is innocent until proven broke. ~Robin Hall

1840 Whiskey sales go through the 'roof' when American Society of Dental Surgeons founded
1894 US Congress creates Bureau of Immigration
1920 Here's a lose-lose predicament: 22 year old representative Harry T. Burn is deciding vote in Tennessee's and thus America's ratification of the 19th Amendment to the constitution allowing women's suffrage after letter from his mother. Wouldn't want to be that dude

GET YOUR SCOOP OF PIGISH POOP
If your Boob-Tube, News Nit-Wits or Social Media Meatheads aren't providing you with enough Caitlyn, Justin, Miley, The Donald, High Profile Race Hustlers or anyone else that stops the presses and your world, well, OMG! and WTF! You're in the right place. Kulture Watch takes precision aim at anyone caught in our crosshairs and headlights and will give you, "The rest of the story."
Read More >>>

IT TAKES BALLS TO PLAY IN THE PIGDOME
Do you feel entitled to the brass ring, blue ribbon, trophy or ring for merely showing up? Won't work here on PIG's field. Whether it's sports or any other form of competition, if you have the competitive spirit of a warrior and a PIGish sense of humor, click below for our newest Sports Section. Enjoy our cheerleading squad, pictured, we do!
Read More >>>

STEPPING IN IT!


Get your weekly whiff as Hambo serves up a real steaming load to those that merit this odiferous award. It's OK to look. It's OK to smell. It's even OK to touch. But for those that have the misfortune of stepping in it, they get...A Steaming Load Award

.
Read More >>>

• • • • • • • • • • • • • • • • • • • • •
• PIG CALENDAR • •
August is Remember
in November Month
• • • • • • • • • • • • • •
Why wait? Get your Elected Tormentor's pink slip ready, now.
• • • • • • • • • • •

• VETERANS •
• • • • • • • • • • •

• • • • • • • • • • •
Attention all Veteran's and Active Duty Military: PIG is cordially inviting all Vets, active or retired, at home or in Irak, to send us notes or messages for posting in PIG.
>>> Read More >>>
• • • • • • • • • • •
• ZERO TOLERANCE •
• • • • • • • • • • •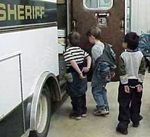 Amerika's Schools Are Being Transformed Into Orwellian Wastelands With All-Out Lockstep-Style Assaults On Free Speech, Expression, And Even Innocent Fun By Ivory Tower Eggheads
aka
Zero Tolerance Zombies
>>> Read More >>>
• • • • • • • • • • •
• DUMPSTER DIVING •
• • • • • • • • • • •


NEED TO UP THE VOLTAGE ON YOUR SHOCK TREATMENTS?
THERE'S A BETTTER WAY.
GO DUMPSTER DIVING AND ENJOY PIG'S PRIVATE STASH.
>>> Read More >>>
• • • • • • • • • • •
• SIGNS 'O THE TIMES •
• • • • • • • • • • •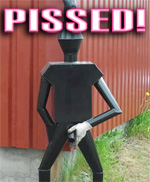 PISSED! POLITICALLY INCORRECT SIGNS SLOGANS & ENLIGHTENED DRAWINGS. TO PERUSE OUR COLLECTION OF OUT OF THE ORDINARY POSTERS, PICS & GRAPHICS. A REAL PISSER OF A PAGE

>>> Read More >>>

• • • • • • • • • • •
• PIG'S PLAYLIST •
• • • • • • • • • • •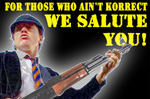 PIG DECIDED TO TURN UP THE VOLUME MORE THAN A FEW NOTCHES BY UNLEASHING OUR PLAYLIST OF WHAT WE CONSIDER NOT JUST GREAT, BUT WAY INKORRECT TUNES.WE'RE SURE YOU WON'T EXPECT "RING AROUND THE ROSIES" OR "WE ARE THE WORLD'" MAKING OUR LIST. TO TUNE IN,
>>> Read More >>>
• • • • • • • • • • •
• TOXIC TOONS •
• • • • • • • • • • •


SICK OF DRABBLE AND DILBERT IN YOUR FISHWRAPS FUNNY PAGES? WELCOME TO TOXIC TOONS, HERE WE EXPLORE THE TOXIC SIDE OF TOONING AROUND
>>> Read More >>>
• • • • • • • • • • •
• PIG PIN-UPS •
• • • • • • • • • • •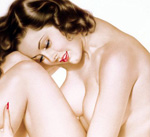 • • • • • • • • • • •
IF YOU LIKE EYE CANDY, KEEP YOUR SHIRT SLEEVE NEARBY TO WIPE THE DROOL OFF YOUR CHINS. ENJOY.
>>> Read More >>>
• • • • • • • • • •
• TOE-TAGGED •
• • • • • • • • • •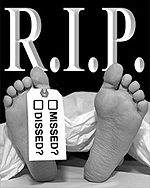 NOTABLE PASSINGS
TO MOST, WE SAY FAREWELL. TO A FEW OTHERS, WE WONDER WTF TOOK YOU SO LONG.
BON VOYAGE.
>>> Read More >>>
• • • • • • • • • •
• FRIENDS OF PIG •
ALICE'S RESTAURANT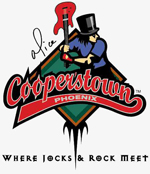 PIGsters! You don't have to wait until Schools Out to head into Alice Cooper'stown in Phoenix, AZ, an eatery founded by Alice Cooper and Randy Johnson. A place where Jocks and Rock meet. Try their specialty, The Big Unit.
>>> Menu >>>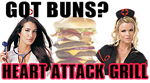 If you're ever in Las Vegas, and experiencing hunger pangs, and just have to have something hot, fresh and juicy, check yourself into:
The Heart Attack Grill
Tell 'Em PIG Sent You
• • • • • • • • • • •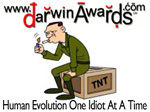 • • • • • • • • • • •

• • • • • • • • • • •