Monday
March 02, 2015

















FIRST TIME AT PIG?
• PIG PLEDGE •
I Pledge Allegiance
To The Way Cool Dudes
That Founded
The Free State Of PIG
Because PIG Is The Place
That Gets In Your Face
Regardless Of
Gender, Orientation
Or Race
• AMERICAN INFIDELS •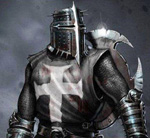 • DON'T TREAD ON ME •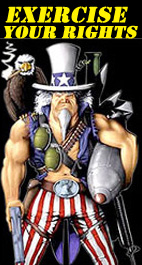 Tired Of Our Sacred U.S. Constitution Being Used As A Snot Rag Like We Are? Click The Link, Read On And Be Right On.
>>> Right On >>>
'SKIN THIS!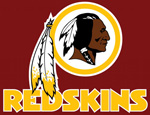 Washington Redskins Owner Dan Snyder Has Proven Himself A True Warrior By Shrugging Off Korrectnik Thuggery. PIG Salutes ThIs Hero Of Inkorrectness For Standing Firm In His Decision To Keep The Name Redskins. Dan, You Are The Man!
CARD 'EM, DANO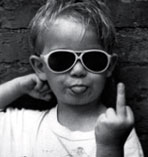 Don't Give 'Em The Finger,
Because It Won't Linger.
Don't Bother To Sass 'Em
Just IDGAS 'Em
*IDGAS Is Our New " I Don't Give A Shit" Card.
When Confronted By A 'Tard,
Just Toss 'Em A Card
Click Below To Learn How You Can Be The First Kid On Your Block To Start Carding.
>>> Go Here >>>
• • • • • • • • • • •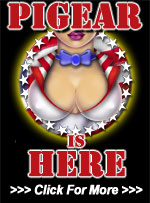 HAMBO FOR PREZ !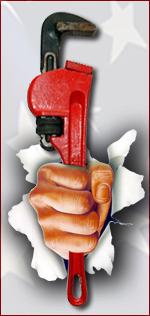 • • • • • • • • • • •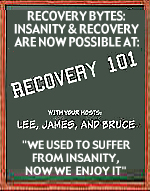 • • • • • • • • • • •
• PIG POLL •
MOONBATS
Which Moonbat Deserves A One-Way Trip To Another Galaxy?
• • • • • • • • • • • • • • • • • • • •
Michael Moore*
Maxine Waters
Any Kardashian
Occutards
• • • • • • • • • • • • • • • • • • • •

*Due To Intergalactic Freight Costs, Tonage, Limited Food &
Oxygen Supply, Michael Moore & Any Kardashian caboose Counts As Two Votes.
• • • • • • • • • • • • • • • • • •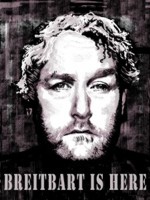 • • • • • • • • • • • • • • • • •
>>> Read More >>>
• • • • • • • • • • • • • • • • •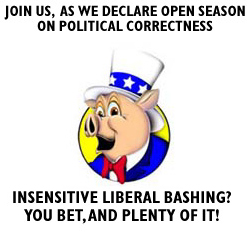 TOP STORY
JOBS FOR JIHADIKAZES
• • • • • • • • • • • • • • • •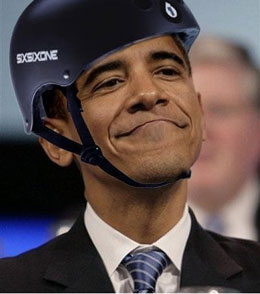 • • • • • • • • • • • • • • • • • • •

World War III has already started and our so-called leaders are spouting gibberish.


ISIS has bragged that one day their flag will fly over the White House. It's a bold statement, but not that far fetched. They're half way there, now that one of their own, Mullah Obama, is in the Oval Office. Mullah Obama? Hell yes. He's chosen his side in this war and it isn't ours.
When it comes to terrorism, Mullah Obama is deliberately insulting our intelligence. When he's asked how he plans to defeat ISIS, he spouts asinine bull crap like "strategic patience". When people refuse to accept 'do nothing and hope it goes away' AKA strategic patience, he perpetrates a dog and pony show via a summit meeting on "violent extremism". Does violent extremism include Islamic Terrorists like ISIS, al-Qaeda, etc? Perhaps, but if it does, he insists that it's OUR fault that Islamikazes are such assholes.
According to Imam Obama, it's our fault, because the Cross Cult went through its own serious asshole phase. He cites two examples. The Inquisition and TA-DA the Crusades. Let's concede the Cross Cult's serious asshole phase, then ask the obvious question: SO WHAT? Is 'everyone does it' an excuse for ISIS' savagery?
Just for the hell of it, let's look at a few relevant tidbits about the Crusades and Inquisition.
The Crusades began in 1095 and ended in 1291, 201 years before Columbus blundered into the New World. That's 485 years before the 13 Colonies declared independence from England.
The Inquisition began in the 1100s and continued in one form or another until 1905. In Spain and Portugal, Jews and Muslims who had been forced to convert were targeted. Portugal ended its Inquisition in 1821. Spain's ended in 1834. Was it as bad as some claim? That's a matter of opinion, but it was bad enough. There was no Inquisition in the USA, at any time, so why did he mention it? Because Mullah Obama is on THEIR side, not ours.
Of the two indictments of Cross Cultism, it's the Crusades that have Islamikazes - like Mullah Obama - setting their hair on fire. I'm sure it's pure coincidence that Mullah Obama - like all of his Jihadikaze cohorts - doesn't mention the inconvenient truth. What inconvenient truth? Islamikazes have been at war with their neighbors, continuously, for 1400 years. That means they were murdering assholes before the Crusades, during the Crusades, and long after the Crusades.
What, if anything, do the Crusades and the Inquisition have to do with the USA? Nothing whatsoever, and he knows it.
Mullah Obama refuses to call what ISIS is doing, 'terrorism' and he's utterly deranged over linking ISIS to Islam. He claims that would 'legitimize' what ISIS is doing as a 'religious' war. Is he saying that in a religious war, beheadings, crucifixions, burning people alive, and other atrocities are okey dokey?
Yes, Mullah Obama has his head up his ass on Islamic Terrorism, but he's not the only one. Prepare to be thrilled by State Department Barbie [State Department Spokesdolt Marie Harf] who spewed her demented drivel on Chris Matthews' boob tube blight.
"How do we stop this? … If I were ISIS, I wouldn't be afraid right now… nothing we're doing right now seems to be directed at stopping this [ISIS]." Matthews said.
Harf: Well, I think there's a few stages here. Right now what we're is [sic] trying to take their leaders and their fighters off the battlefield in Iraq and in Syria; that's really where they flourish.
Matthews: Are we killing enough of them?
Harf: We're killing a lot of them and we're going to keep killing more of them. So are the Egyptians, so are the Jordanians. They're in this fight with us. But we cannot win this war by killing them. We cannot kill our way out of this war.
Harf: We need, in the medium and longer term, to go after the root causes that leads people to join these groups.
Harf: Whether it's lack of opportunity for jobs…
Matthews: We're not going to be able to stop that in our lifetime or fifty lifetimes. There's always going to be poor people, there's always going to be poor Muslims. As long as there are poor Muslims and the trumpet's blowing, they'll join. We can't stop that, can we?
Harf: We can work with countries around the world to help improve their governance. We can help them build their economies so they can have job opportunities for these people. You're right. There is no easy solution in the long term to preventing and combating violent extremism. But if we can help countries work at the root causes of this. What makes these 17 year old kids pick up an AK-47 instead of trying to start a business, maybe we can try to chip away at this problem, while at the same time, going after the threat, taking on ISIL in Iraq, in Syria and helping our partners around the world.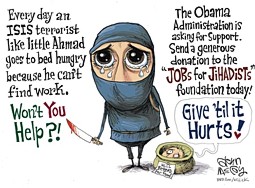 Jobs? Seriously? Some murderous punk wants to behead little girls and rape their lifeless bodies and she thinks he needs a job? Doing what? Running a daycare? What's her career path for an asshole who burns people alive? Opening their own BBQ joint?
Obviously, I'm not getting very far on this Jobs for Jihadikazes idea, so I'll turn it over to Porcus who is raring to get started.
Jobs?!? Well, given that America does have a jobless problem of our own, and huddled masses and hordes of Illegal Invader's doing "jobs Americans won't do," we thought that after we got finished laughing at Harf's inane remarks, The F.S.O.P. – who from time to time can be about solutions - thought that perhaps Harf may have a shred of an idea in her babblings. Why not create jobs for Jihadists? That's right. We're going to stick our necks out (sick pun intended) and act as job recruiters, or "Head Hunters" as they say in the biz. What we have in mind are not taxi drivers or gas pump jockeys so many Jihadists seem to qualify for, but real, roll up your sleeves and get 'er done jobs.

Not only are these the jobs most American's won't do, they're also the jobs Chuey, Lupe and their goats and roosters. wouldn't touch either.

We thought if we placed an ad with Al-Jazeera, we would get some feedback.

Help Wanted: Subjects needed for unique career opportunities that require a variety of extraordinary skills. Must be open to new, once in a lifetime experience, have own reliable camel or cab, and be advised that these are very limited positions involving very little skill. Be advised that our clients have a zero tolerance policy that does not allow RPG's, sharp objects or flammable liquids on their premises.

We recruited a test subject and we'll call him Ahmad. We test drove him in career paths which we thought may be suitable for him. We did inform him that many of these positions are one-time, and very temporary

• Pig Farming: Yep, it's predictable, but also practical. What better way to strip a radical, violent, religious extremist whose "religious" teachings despise pigs. Have him do everything thing from feeding and then cleaning up after the porcine beasts on "Farmer John's" or "Jimmy Dean's" sausage and bacon factories.

If Ahmad can somehow get through shoveling pig slop and shit all the live long day, we can promote him to the slaughter house.

Ahmad's job description in the slaughterhouse would involve being drenched in pig blood, guts and shit all day long. If Ahmad has the nads to withstand that task, we'll further test his mettle by moving him on to another job that involves swine, Michael Moore's personal attendant. Same slop, different bucket.

• Personal Driver: What better way to get those pesky suicide car bombers out of our hair than to have Ahmad work as personal drivers for some high profile American political appointees. We can start with members of the Department of State, since they inspired the "Jobs For Jihadists" program. This job requires Ahmad to also participate in a 12-step program, B.A., (Bombers Anonymous) facilitated by none other than his employers, Marie Harf, John Kerry and maybe even America's own Apologist-In-Charge.

With constant harping about creating dialoge and having tolerance being shoved down his throat with pixie dust and other warm fuzzies "Clockwork Orange-style," from Harf, Kerry & Associates, let's hope Ahmad doesn't fall off the wagon, relapse and get "bombed." Would be a pity if he had such a relapse while on the job.

• Ginsu Knife Blade Tester: In a cooperative effort with the Japanese who lost two of their own at the hands of Islamikazes, we thought the Japanese may want to help reform Ahmad by using him to test the sharpness of their blades. If a dull, jagged, rusty blade somehow makes it past the Ginsu quality control folks, Ginsu can do some pennypinching and test the potentially defective blade on Ahmad.

The Japanese are anxiously awaiting Ahmad with their blades A-Blazin'

• Lighter Fluid Dude For Ronsol®: This is also a one-time gig. All Achmed has to do is take a bath in a tubful of Ronsol® Lighter Fluid and dry off in a locked cage. If a Lebanese Fighter Pilot just happens to be near the cage on a smoke break and Ahmad happens to flame out, well then, Ronsol® has a superior product ready for market.

• Sound Quality Controller: Stick Ahmad in a room with speakers and amplifiers stacked to the ceiling, turn the volume waaaay up and have him listen to James Taylor's "You've Got A Friend" 24/7 and sung by John Kerry himself, with Harf on back-up vocals and the "Handyman" himself, James Taylor on strings. If that doesn't make a reformed and repentant Boy-Scout out of Ahmad in no time, then perhaps a super loud version of "War Pigs" by Black Sabbath might.

• S&M Model: This position involves whips, chains, leather, razor sharp collars, harnesses and sadistic, dominant and some very pissed off women.
We wish Ahmad well on that assignment.

• Prosthetic Appendage Tester: This job involves Ahmad to say good-bye to his extremities and be fitted for prosthetics. We can start with a very small extremity, his pinkie or better yet, his wee-wee of a winkie for example, and work our way up to hands, feet, arms, legs, ears, nose, maybe even his tongue for good measure.

Needless to say, this is a one-time, very temporary job assignment.

• Goat Herding Eunich: Hey, goats just wanna have fun, too, and what better way to tame their carnal desires than to have a neutered, nutless Ahmad keep those goats with their girlish figures in check. This job will drive Ahmad to madness and he'll be begging for that pig farming job back.

• Human Pencil Sharpener For "Charlie Hebdo" Cartoonists: This job entails Ahmad to bend over and take some sharp ones up the ass so the staff of Charlie Hebdo can continue producing satirical images of Mohammed. If the Charlie Hebdo staff get the intended results, the Danish may also get in line for such a nifty office convenience, too.
If you're shocked by our attitude get over it. This Jobs for Jihadikazes brain fart started with Mullah Obama's regime. All we did is take it to its illogical extreme. World War III has already started and Mullah Obama's regime wants us to think we can win it with a jobs program. Bullshit!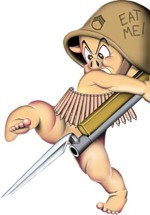 Speaking for Mullah Obama, State Department Barbie insists: "We cannot win this war by killing them. We cannot kill our way out of this war." That's self serving bullshit and they know it. They say it anyway, because they hope we'll buy it. No sale.
If I want advice on how to win a war, I'm not going to get it from Mullah Obama or Marie Harf. Instead, I'll get it from warriors like H Norman Schwarzkopf, Jr, Black Jack Pershing, George S. Patton and James "Mad Dog" Mattis.
ISIS asshats don't need a job, they already have one: dying. We have a job too: exterminating them like the vermin they are. All we need now is for Mullah Obama to get out of the way so we can git 'er done.
• PIG's Revamped News Page
Definitely NOT Your Mommy's News Page!
Get a PIG's-eye view of events.
Updated Any Time The News Is PIGish >>>
• • • • • • • • • • • • • • • • • • • • •

• PIG's OINK OBSERVER


What the hell is it? If Enquiring minds want to know, the answer is a click away.

>>> Oink Me, Big Boy >>>
• • • • • • • • • • • • • • • • • • • • •

• HAMBO'S HAMMER
Have you been Hambo'd today? Every day, PIG's insane editor posts a sample of what's on his alleged mind.
Read More >>>
• • • • • • • • • • • • • • • • • • • •

GOSPEL: PORCUS PITCHFORK

• PORCUS PITCHFORK
'Fork Off! From time to time, whenever he's mad as hell and can't take it anymore, Porcus just says, 'Fork You!
Read More >>>
• • • • • • • • • • • • • • • • • • • • •

PIG'S POSTING SCHEDULE

PIG'S PIC OF THE DAY

WORD OF THE DAY

PIGDOM (THE), n.

A safe haven in cyberspace where rational adults can refresh themselves with politically incorrect commentary and satire.

"We need to nominate a Conservative for President and I don't much damn care how we do it."

– Mark Levin, CPAC 2015

How much more of this Obamunist crap can you take?

A PIGish Q & A On Our Birthday

[Held over for PIGsters who sneak their peek at us on their work computer.]

Q: "I read most of your publication, an endeavor that will have me in therapy for decades. On behalf of my shattered sanity, I am obligate to tell you that you're alarmingly twisted."

H: "Thank you for that lavish praise. Do you mind if we quote you?"

P: Therapy due to our most humble publication? Wow, we really are doing our job. Remember, we never claimed to be about group hugs or warm fuzzies.

Q: "How would you define your publication politically? Republican? Conservative? Both?

H: "Neither. We appear to favor the Elephant Clan because, of our two political clans, they're slightly less sucky. I reject the 'conservative' label, too, because, by and large it's infused with entirely too many Morality Nazi infringements of our inalienable liberty. Small 'l' libertarian comes very close, but it's not a perfect fit."

P: We don't like to be pigeonholed, politically, and it's really no one's damn business. We call 'em as we seem 'em, regardless of the political pickpocketers' party.

Q: "On your 'Declaration of Incorrectness' you warn: 'PIG doesn't guarantee we'll nail all your sacred cows, but you can bet the farm we'll nail at least one of them...' With that in mind, are there any topics you won't target in your publication?"

H: "Won't target? No. Don't target? Maybe. I don't write about abortion, and I don't expect that to change. I refuse to get mired in what appears to be philosophical trench warfare. There's no way to make abortion properly-PIGish, so I stay out of it. The same reasoning applies to the 'nature or nurture' battle that rages over the origins of homosexuality."

P: As publisher of PIG, I have stated that it's ALWAYS open season on political correctness, REGARDLESS of the level of retardation of the person, and it's always open season on anyone, anything, labeled as a "Sacred Cow." Again…regardless.

Q: "Your humor and commentary are very pointed, and in some cases 'offensive'. How do you answer your critics who call you, and your publication, 'racist', 'sexist', and 'homophobic'?"

H: "Here in the Free State of PIG we tell you to check in your pedigree and/or lifestyle choices at the door. We the PIGs do your best to deal with individuals, so we don't give a crap about your racial pedigree or your gender, and unless you're an extraterrestrial, we're unimpressed by where you were born, too. Since all that baggage issue at birth, it is beyond a person's control and, therefore, irrelevant. We're hard core individualists and to a Korrectnik, there's nothing more 'offensive' than that.

P: If being brutally honest and opinionated equates to being offensive, by today's politically correct standards and rules, well, all I can say is keep tuning in, tune out, or BITE ME! We're adhering to our initial agenda and editorial policy. We here at the F.S.O.P. march to the tune of a way different drummer and make no apologies for doing so. Get it? Got It? Good!

Q: "If you're not racist, sexist, or homophobic...if you're not trying to be deliberately offensive, why do you use terms like Sombrero Stomper, Sushi Slammer, NO-NADs, GLAAD BAAGs, and border jumping scumbag?"

H: "When an individual paints a bull's-eye on themself, by indulging in the self-parody of a group identity, We the PIGs feel obligated to take a rhetorical shot at it. Somebody needs to do it, and few do it with more demented glee than we do."

P: When people, or as Hambo calls them, ex-individuals, take to the airwaves and streets demanding "special" rights based on protected minority status because of their on tribal, gender affiliation, or skin color, we do feel compelled to comment on their brand of group think idiocy. Our way.

Q: "Based on the material in your publication, you're anti government, in general, and downright vicious when it comes to our elected officials, the ones you call....(looks at her notes)...Elected Tormentors. Is there any elected official you don't vilify?"

H: "You don't need to be Sherlock Holmes to solve the mystery of Elected Tormentor suckage. The prevailing political system favors Moonbats, influence peddlers, narcissists, grifters, and scoundrels. It does not roll out a 'welcome' mat for rational adults. Aside from the rare anomaly - Senator Rand Paul seems reasonably rational - our Elected Tormentors are not our best and/or our brightest."

P: What's wrong with targeting public pirates, pickpockets, and other elected parasites? 'We The People' are fed up with their arrogant antics, and recently, 'We' have spoken at the ballot box. Besides, it's soooooooo much fun to nail those plundering punks.

Q: "Who do you consider 'our best' and 'our brightest'?"

H: "Mark Levin, Walter Williams and Thomas Sowell are very impressive. I'd also include those American Dreamers who transformed an idea into a thriving business. Any one of them would be better than what we've got, because they understand such Elected Tormentor Gordian knots as making a budget and keeping it balanced."

P: Obviously, the 'Hope And Change' farce, fairy tale and failures did not bring out America's best and brightest in the current administration. But, here at PIG, we believe there is always a light at the end of the tunnel. So, sweet cheeks, I prefer not to do any name dropping regarding that.

Q: "Your editorial policy is confusing. You appear to ignore certain widely covered stories, and obsess on the trivial. What criteria do you use, to select your publication's content?"

H: "My editorial policy is all about me. If it amazes, amuses, or annoys me, I write about it. If it rocks my world or rots my socks I'll write about it. But, if it bores me, I won't, because it shows in my writing."

P: If you want Wonder Bread, plain vanilla style commentary, news or humor, tune in elsewhere. If you want a unique twist on any subject we decide to post, you're always welcome here.

PIGish Fun

When I was young, I decided I wanted to be a doctor, so I took the entrance exam to go to medical school.

One of the questions asked us to rearrange the letters "PNEIS" into the name of an important human body part which is most useful when erect.

Those who answered "Spine" are doctors today.

The rest of us are sending jokes via email...


1836 Republic of Texas gives Sombrero Stompers their walking papers, when it declares independence from Mexico.

1933 A trailblazer when it comes to big screen movie monsters makes his gala, chest-beating debut when "King Kong" premiers in the Big Apple.

1939 Better late than never, Massachusetts legicrats finally ratify Bill of Rights; spit-spewing bun ranger dressed only in chaps sez 147 years isn't enough time to think it over.

1946 North Vietnam elects a pajama wearing Commie named Ho Chi Minh as their President; Uncle Sam shudders but isn't sure why.

1974 Those damn chickens start coming home to roost at 1600 Pennsylvania Avenue when a Grand Jury decides Nixon was involved in Watergate cover-up.

1982 Jessica 'Hubba Hubba' Biel, a head-turning member of 'Hottie Jessicas' club, makes the world a more beautiful place.

IT TAKES BALLS TO PLAY IN THE PIGDOME
Do you feel entitled to the brass ring, blue ribbon, trophy or ring for merely showing up? Won't work here on PIG's field. Whether it's sports or any other form of competition, if you have the competitive spirit of a warrior and a PIGish sense of humor, click below for our newest Sports Section. Enjoy our cheerleading squad, pictured, we do!
Read More >>>

INVASION OF THE BORDER JUMPERS
For too long, America's borders have been a portal for the unwelcome, uninvited, undocumented, over diseased and crime ridden riff-raff and parasitic hordes. They swarm across our porous borders, from all over the world to pee, puke, spit and poop in our melting pot...and worse. Read More >>>

PIG PIMPS FOR
THE STARS
PIG has no beef with celebrities who shill for a product. We think that

c

apitalism is cool, but we do have one pesky complaint. These celebrities never seem to endorse a product that embodies the essence of who and what these high price hucksters really are. We decided to "fix" that, as only we can with our Celebrity Marketing page.

Read More >>>

• • • • • • • • • • • • • • • • • • • • •
• PIG CALENDAR • •
March Is
Requiem Month
• • • • • • • • • • • • • •
Progtards murdered America, may she rest in peace.
• • • • • • • • • • • •

• VETERANS •
• • • • • • • • • • •

• • • • • • • • • • •
Attention all Veteran's and Active Duty Military: PIG is cordially inviting all Vets, active or retired, at home or in Irak, to send us notes or messages for posting in PIG.
>>> Read More >>>
• • • • • • • • • • •
• ZERO TOLERANCE •
• • • • • • • • • • •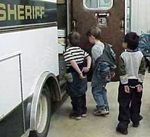 Amerika's Schools Are Being Transformed Into Orwellian Wastelands With All-Out Lockstep-Style Assaults On Free Speech, Expression, And Even Innocent Fun By Ivory Tower Eggheads
aka
Zero Tolerance Zombies
>>> Read More >>>
• • • • • • • • • • •
• O-CRAP! •
• • • • • • • • • • •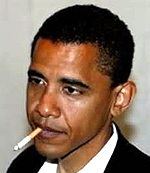 Welcome to PIG's Outhouse, a new section that contains all the Obama crap that's been stinking up and overflowing our in-boxes. We had to create a new page because you have to actually earn a Steaming Load, and the folks running our Dumpster page don't want to lower their standards.
>>> Read More >>>
• • • • • • • • • • •
• DUMPSTER DIVING •
• • • • • • • • • • •


NEED TO UP THE VOLTAGE ON YOUR SHOCK TREATMENTS?
THERE'S A BETTTER WAY.
GO DUMPSTER DIVING AND ENJOY PIG'S PRIVATE STASH.
>>> Read More >>>
• • • • • • • • • • •
• SIGNS 'O THE TIMES •
• • • • • • • • • • •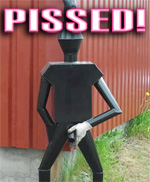 PISSED! POLITICALLY INCORRECT SIGNS SLOGANS & ENLIGHTENED DRAWINGS. TO PERUSE OUR COLLECTION OF OUT OF THE ORDINARY POSTERS, PICS & GRAPHICS. A REAL PISSER OF A PAGE

>>> Read More >>>

• • • • • • • • • • •
• PIG'S PLAYLIST •
• • • • • • • • • • •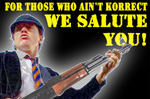 PIG DECIDED TO TURN UP THE VOLUME MORE THAN A FEW NOTCHES BY UNLEASHING OUR PLAYLIST OF WHAT WE CONSIDER NOT JUST GREAT, BUT WAY INKORRECT TUNES.WE'RE SURE YOU WON'T EXPECT "RING AROUND THE ROSIES" OR "WE ARE THE WORLD'" MAKING OUR LIST. TO TUNE IN,
>>> Read More >>>
• • • • • • • • • • •
• TOXIC TOONS •
• • • • • • • • • • •


SICK OF DRABBLE AND DILBERT IN YOUR FISHWRAPS FUNNY PAGES? WELCOME TO TOXIC TOONS, HERE WE EXPLORE THE TOXIC SIDE OF TOONING AROUND
>>> Read More >>>
• • • • • • • • • • •
• PIG PIN-UPS •
• • • • • • • • • • •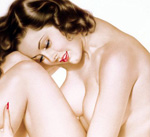 • • • • • • • • • • •
IF YOU LIKE EYE CANDY, KEEP YOUR SHIRT SLEEVE NEARBY TO WIPE THE DROOL OFF YOUR CHINS. ENJOY.
>>> Read More >>>
• • • • • • • • • •
• TOE-TAGGED •
• • • • • • • • • •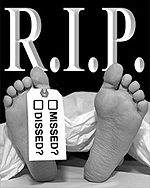 NOTABLE PASSINGS
TO MOST, WE SAY FAREWELL. TO A FEW OTHERS, WE WONDER WTF TOOK YOU SO LONG.
BON VOYAGE.
>>> Read More >>>
• • • • • • • • • •
• FRIENDS OF PIG •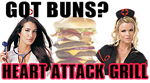 If you're ever in Las Vegas, and experiencing hunger pangs, and just have to have something hot, fresh and juicy, check yourself into:
The Heart Attack Grill
Tell 'Em PIG Sent You
• • • • • • • • • • •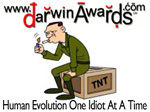 • • • • • • • • • • •

• • • • • • • • • • •