Hambo claims he was looking for a some reference material, when a memorable typo sent him down a lightly traveled back alley which opened into a hidden data stash. Yeah, we didn't believe the 'reference material' horse squeeze either, so if you're thinking 'porn site', don't feel like the Lone Ranger.
Based on the material we found in this hidden data stash, the U.S. government, isn't the only place where 'undisclosed' inside sources are telling tales out of school. Apparently, there's a motormouth mole inside the Jolly Old Elf's North Pole operation. We don't know the mole's identity, but we do know, that he, she, heshe or it doesn't miss a thing. For example:
The elves working in the doll assembly division, turned a long forgotten store room into an a pot farm. They store it, until the 'off season' when they transport their legendary Elf Weed via unauthorized 'flights' with Santa's reindeer team.
The identity of the boozer who keeps raiding Santa's brandy stash is as plain as the bright red nose on a certain reindeer's face.
The 'North' pole isn't the only 'pole' Mrs. Claus is, uh, polishing. She's also attending to the prominence belonging to Pablo the pool stud.
Santa is spending a lot of 'quality' time with fetching elf wench named Mimi, who was promoted from the gift wrapping department to Santa's very special helper.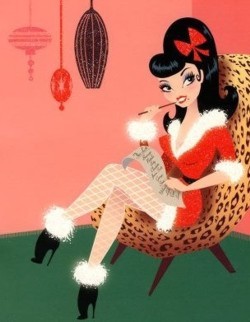 One of the reindeer is seriously considering a sex change, and two others are risking expulsion from the first team under Santa's 'don't ask, don't tell' policy.
In addition to making toys for girls and boys, Santa's helpers are producing high quality Elf Porn for a lucrative Japanese market.
Based on these, and other items deemed too salacious for a 'family friendly' publication, We the PIGs decided that the Jolly Old Elf had too much on his plate at this busy, stressful, time of year.
Santa's distracted state makes him muff some simple gift requests. I.E.:
Here in the PIG Bunker, several members of Team PIG took a long hard look at the pachyderm punks' so-called leadership and immediately fell into a suicidal depression. Alarmed, We the PIGs fired off an emergency gift request to Santa: We've given up on an Elephant Clan leader with balls, emerging from the Elephant Clan herd, so we decided to liven things up with a request for an Elephant Clan leader with sex appeal. We the PIGs were thinking pachyderm wenches like Sarah Palin and Nikki Haley starring in the first pachyderm Bikini Calendar. Santa, twisted wretch that he is, did the math on 'sex appeal' and gave us Chris Christie and Jeb Bush.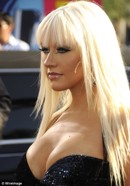 Another PIGster won't give up on Xtina. After watching 'Burlesque', for the 10,0000th time, our PIGster slobbered over this otherwise forgettable flick's only redeeming element: a very tasty looking Christina Aguilera. Suitably aroused, uh motivated, our randy PIGster sent Santa another missive which panted: I'd really like to see a lot more of THAT Christina. Our PIGster had a nude spread in 'Playboy's' Christmas issue in mind. Santa didn't interpret the gift request properly, so he took 'a lot more Christina' literally and hit her with an urp-induced weight gain. Thanks for nothing, Santa.
Suitably motivated, We the PIGs decided to lighten Santa's workload, by lending a hand. How? How indeed.
A man who takes his job seriously, Santa would be whipped with guilt if he failed to come up with the perfect gift for some individuals on his gift list. Admittedly, Santa didn't ask for our help, but we know he'll welcome it, the way he 'welcomed' those two cases of beer he stole...liberated from the PIG bunker, last Christmas. He's lucky we aren't the kind of guys who hold a grudge, or we'd be telling the whole world about his North Pole fun and games.
This is the part where you need to pay attention, Santa, so let Mimi put her clothes back on, and get ready to take copious notes, you horny bastard. Given your delicate frame of mind, we'll start with a few easy ones.
CRASH TEST DUMMIES: Drivers who cut right in front of tractor-trailer rigs at Expressway speeds, are living on borrowed time. Why? Because they are dangerously ill-informed, when it comes to certain pertinent laws of physics. Letting them learn the hard way sounds tempting, but a CRASH course in the law of momentum might get other motorists killed.
Before a Kenworth turns them into a hood ornament, we'd leave a mandatory course in remedial physics in their Christmas stocking.
MICHAEL MOORE: Mikey is a lard ass and he knows it. Unfortunately, his solution - paying a fat farm to nag him into shedding a ton or two - never seems to work. He loses a few pounds, then promptly gains it all back, plus a ton or two more.
Using our borrowed Santa powers, we'd have Uncle Sam re-institute the draft just long enough to draft Mikey into the Army. In addition to hounding the lard off him, Uncle Sam would scrape off the scruffy beard numb nuts uses to hide one, or more, of his chins.
BILL COSBY: Based on the accusations coming at him from a constantly increasing number of women, everyone's favorite TV dad likes to bone unconscious women.
We can fix this with a stocking stuffer: a lifetime pass to the Mustang Ranch brothel, where seasoned pros will be delighted to play dead for Doctor H, without the Mickey Finn.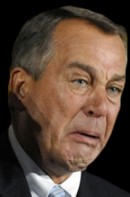 SOBBY: Blubbering John (Boehner) is on the wrong career path. He's a back bencher who blundered into a leadership position for which he is profoundly unqualified. We the PIGs think his relentless sobbing made him an object of pity, sweeping him into his leadership role on a tidal wave of sympathy.
Sobby needs to quit politics and go with his strength - sobbing - as a professional mourner. Your PIGish Santa helpers would do a Picard and make it so.
DIFI: Since this Marxist, Mexifornia, bitch has a soft spot for Jihadikazes, Santa's PIGish helpers, had this one nailed in record time.
We decided DiFi needs to get the big picture on her beloved Jihadikazes, by spending quality time in ISIS controlled Syria. She'll find all the necessary travel paperwork, in her Christmas stocking. I'm sure they'll give her a memorable welcome.
WE THE PEOPLE: Aided, abetted, and egged on by the Obama Regime, Korrectniks lurking in America's Educrap Establishment are systematically stripping away our individuality and assigning school inmates a group identity. The object is clear, divide We The People into warring subgroups, then take out the undesirable groups one at a tine.
Santa's PIGish stand-ins would try rekindle that rugged individualism which is the cornerstone of American liberty. Maybe that will remind us that We The People have the last word. Maybe that will prompt us to take back our government by throwing every Congressional incumbent out of office. Maybe, maybe not...but it's worth a shot.
NUMERICALLY CHALLENGED SHOPPERS: The rules of express checkout line engagement couldn't be clearer: 10 items or less.
If counting to 10 is that hard for these cretins, we have just what they need: a reserved seat in the nearest 1st grade class.
TRANSGENDERS: What the genderally confused need more than anything is a reality check. Male and female aren't arbitrary terms that some lab-coated hooligan pulled out of their ass. Each is gift-wrapped with certain anatomical features - INTERNAL as well as external - many of which can't be changed, based on your latest brainfart. Our gift to you is this inconvenient truth: if you sprout tits, chop off your wang, and change your name to Petunia, you're memorably twisted, but you're still MALE. Ho, ho, ho, Sparky.
AMERICA'S FIGHTING MEN & WOMEN: We the PIGs know what our warriors need, and we hope that, somehow, Santa can deliver it. It, in this case, is a REAL Commander-In-Chief, one who won't put political expediency ahead of giving our warriors what they need to accomplish their mission. Our highly trained warriors know their job and they're highly motivated to get it done. All they need is a Commander-in-Chief who will untie their hands, then get the hell out of the way, while our warriors take care of business.
Legacy gifts
LILO (Lindsay Lohan): LiLo's life is a train wreck that has her hurtling toward an untimely demise. In a rational world, the proper authorities would give her what she deserves: a long stint in a graybar hotel suite. That is well within Santa's power, but it's not a slam dunk. Rumor has it that LiLo has special talent that keeps her out of the slammer: 'they' say she gives a wicked blowjob. That's why certain horndog PIGsters told Santa to aim LiLo at a career in porn, where her special talent will be rewarded.
KIM KARDASHIAN: What do you give an annoying, pain in the ass, bitch whose primary claim to fame is an caboose so big that it has its own Zip Code. The answer is obvious: a hemorrhoid the size of Mt. Everest.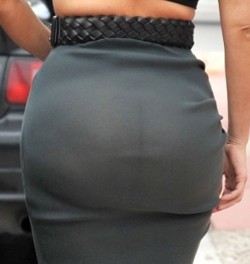 SECOND AMENDMENT HEROES: After all they've done to improve the human gene pool, these no bull crap heros deserve our respect. Santa needs to bring them enough ammo to keep Old Betsy 'fed', for a year.
MEXIFORNIA: We the PIGs want to give this Moonbat infested pestilence a 'Bon Voyage' party. Those festivities happen after we invoke Old St. Nick's magic to physically separates the state from the North American continent and sets the ISLAND of Mexifornia adrift on the vast Pacific Ocean. We don't care where the ocean currents take it, as long as it's out of our misery.
What, if anything do Porcus and Hambo want from the Jolly Old Elf for helping him with his monumental task? I know what Porcus wants and Santa is working on it.
What do I want? Here are some items on Hambo's list:
I want Miley's 15 minutes to end, soon, because pop tart career flameouts are so damn entertaining.
I want to weaponize my Paganmobile with rocket launchers and the big gun from an A-10 Warthog.
I want a handheld cell phone kill switch that will silence any cell blight in my vicinity.
I want some basic honesty from the pachyderm punks. If their only reason for controlling Congress is 'it's our turn to have the big offices', I want to hear them say it, from the getgo.
I want a Presidential scandal after someone releases a sex tape of Barry in a 3-way with Whoopi and Rosie.
Our final gift suggestion is for you, our loyal PIGsters. We asked Santa to see to it that each and every one of you has a very, Merry Christmas and he promised to deliver the best Christmas ever, for you, and you, and even you, PIGster Sparky. Will Santa come through for you? He seemed highly motivated, that way, after we showed him the footage from our security camera which caught a certain Jolly Old Boozer helping himself to our beer, last Christmas.