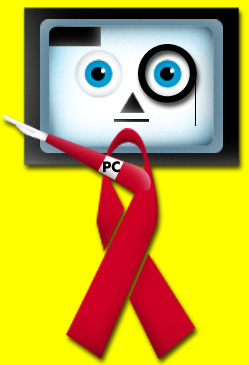 KEN AND BARBIE DO THE NEWS
One Reason It's Called A Boob Tube?
Hell-A is the poster mutt for what's wrong with your local television news broadcast. Like the mongrels in your neighborhood, every cur for miles around sets off a deafening din the instant one pooch yelps that it's raining. Barking incessantly about 'Storm Watch', local boob tube news purveyors deploy rain slickered news numbskulls to every mud puddle in Hell-A, frantically searching for some bearded relic in a moo-moo leading animals two by two into a pontoon-equipped SUV.
Meanwhile, back at the ranch...the television studio...a 'properly-diverse' rainbow coalition of Barbie and Ken Doll Teleprompter readers preens for that close-up. When the moment comes, the chosen news reader appears in front of a 'Storm Watch' graphic. "Good evening. We'll return to your regular programming, Which blind date will survive a shotgun wedding with a past his prime rock star's daughter, Tricia 'I'm really a' Transsexual, after this monsoon update." She begins, in that carefully-cultivated Spanish accent. "I am Maria Conchita Guadalupe Gonzales-Hernandez and this is Storm Watch. For the latest on this epic deluge, we go to Jamal 'Homeboy' Mustafa who is stationed near the Pasadena Puddle..."
Maria and Jamal - born Laura Johnston and Troy Blanchard, respectively - are mere bit players in the televised trivial pursuit called 'local T.V. news', so don't blame them for the intellectual flat-liner targeted newscast. Once you accept the inescapable fact that local television news is equally informative with the sound muted, you're ready to accept it for what it has to offer, ethnically diverse, Teleprompter reader eye candy. The best way to get the news is channel surf to your favorite Teleprompter reader hottie, mute the sound, then get your hard news by tuning in your local all news radio station.
Given the blatant 'eye candy' appeal offered by local television news purveyors, this pagan must wonder if all this prime time pulchritude is the real reason it's called a boob tube? Does the 'boob' in boob tube refer to the intellectual level displayed by Teleprompter readers, or their eye-catching, sweater busting endowments? Enquiring minds want to know. It's bold new concept time in the pagan bunker.
The Teleprompter Readers (Anchors/Reporters):
Asian Hotties: Every station has 'em, just like every station has water-coolers. Most of them are not too hard on the eyes, so we can live with them.
Hispanic Hot Tamales: Mandatory here in L.A. Some have hyphenated Anglo names. Is that for broader appeal? Oh, and what's up with enunciating flawless English, until a Spanish name or phrase is inserted.
Black/Hispanic/Asian Males: Chock Full 'O Them, Too.
White Females: They usually have a hyphen in their name.
Token White Male: How did HE get in?
And the latest phenomenon involves White Males with Hispanic names. Is that what they learn in journalism school? Because even if you're whiter than a snowflake, your agent will insist you Latin-ize your WASPY given name.
The Color-Coordinated Teleprompter Teams (Anchors):
News broadcasts normally have two teleprompter readers. They are usually paired up in the following teams:
Male & Female: That's OK. Race of either is irrelevant, but station managers prefer that if one is white, the other must be "of color"
Female & Female: Very P.C, especially if they're properly-hyphenated. The prevailing pairing is, invariably, one teleprompter-reading wench 'of color' and a foaming at the mouth NO-NAD who never saw a dude she didn't want to neuter.
Male & Male: Very rare, but this phenomenon occurs usually during an emergency and the only available personnel happen to be males. This pairing is always temporary, until they can find some NO-NAD eye candy whose government schooling has rendered them marginally illiterate.
White Male & White Male: Very rare. Only under the most extreme emergencies is this pairing to occur.
Fat, Unfunny Weathermen: Enough already.
Annunciation:

Hispanics have led the way. Notice: When a Hispanic (usually female) wraps up a report in flawless English - not grammer, but enunciation and pronunciation, she has to insert that good 'ol ethnic pride by Latinizing her name. Example: "...and that's our report. This is Chrrrrrrrrrrristina Goooonzaaaalezzzz..." (Editor's note: Take that shit on over to Telemundo).
Well, using that sort of Ethnocrat attitude, let us here at PIG take it a step further and imagine, if you will, if anchors of all persuasions inflected their own brand of Ethnic-enunciation.
Asian Hottie: "...that's our report. This is Connie Kung Fu, Ah so, sayonara, Joe, you want numba two special?..." (Editor's note: Before you call us racist, go out and make some noise about Shaquille O'Neal's statement to Yao Ming).
Blacks: "...that's our report. This is Jamal Mustafa and remember to keep it real. Yo, peace. Out." (Editor's note: If a "Jamal" actually did that, at least he IS keeping it real).
Well fellow PIG's, that is OUR report for tonight. Tune in again for our next report. Goodnight. Buenos Noches. Sayonara.